How Is Meghan Markle's Father Trying to Get on Her Good Side Again?
There's no question that Meghan Markle does not have a good relationship with most of her family. From her sister's tell-all book to her father's endless media interviews, it seems like someone is always trying to bring the duchess down.
But lately, things have been a little bit different. In all the clamor of anticipation for baby Archie's arrival, Thomas Markle — her father — has suddenly gone silent. Prior to making a statement about his new grandchild's arrival, it had been months since we heard from the former Suits star's estranged father.
This new behavior is unexpected and a welcome change that has many wondering: "Is Meghan Markle's father trying to get on her good side again?"
Why is there tension between Meghan Markle and her father?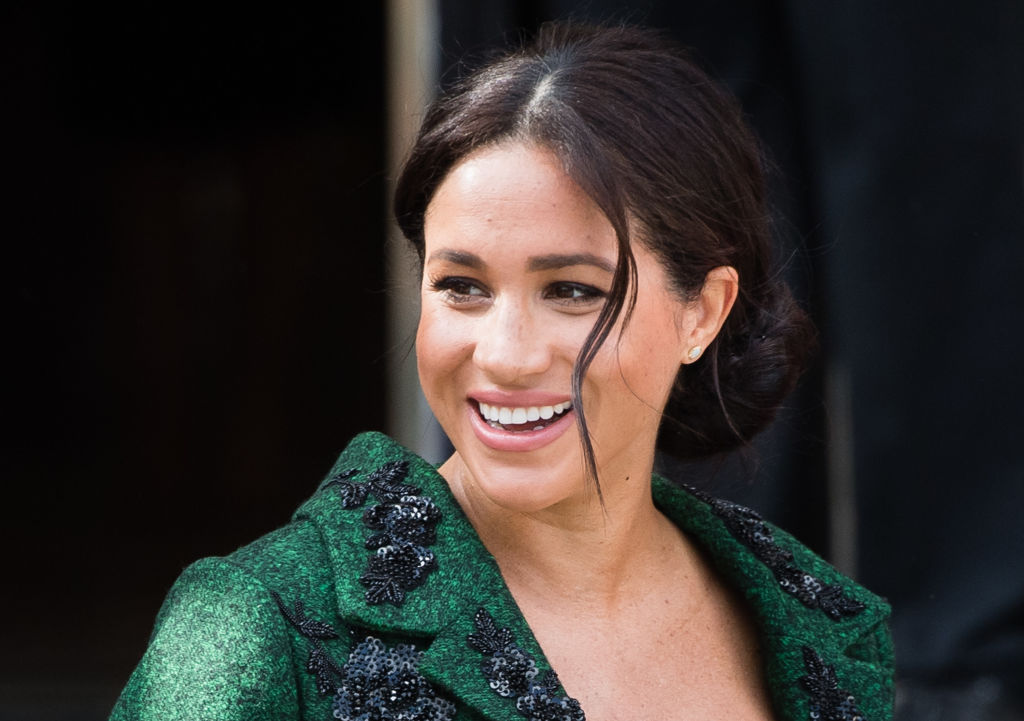 There hasn't always been drama between Meghan and her father. In fact, Thomas was originally supposed to walk his daughter down the aisle. However, a few insensitive choices on Thomas' part put a strain on their relationship.
In the months leading up to Harry and Meghan's wedding, Thomas was photographed doing various pre-wedding activities. In one photo he was trying on tuxedos and in another, he was looking through photos.
As it turns out, Thomas was offered money by a tabloid magazine to pose for these photos. The royal family did not think these actions were in good taste.
Thomas made things worse when he defended his actions and placed blame on Harry and Meghan. His repeated criticism of the couple only made things worse between father and daughter.
But even after everything that happened, Meghan still intended to walk down the aisle with her father. However, Thomas wasn't so certain. He reportedly changed his mind about attending the wedding three separate times in the days leading up to the wedding and ultimately did not show up, citing heart issues.
After the wedding, the drama continued. Thomas made rude remarks, stating, "Perhaps it would be easier for Meghan if I died." Later the former lighting director commented that he thought his daughter was struggling under the pressure.
Is Thomas Markle trying to get on Meghan Markle's good side again?
It's been a while since we have heard anything from Thomas. The usually vocal L.A. native has refrained from making any appearances in the tabloids or doing any television interviews.
According to royal expert, Katie Nicholl, Meghan reached out to her father shortly after the wedding. The duchess reportedly told her father that if he stopped talking to the tabloids, there may be a chance things can be fixed between the two of them.
Leading up to the birth of Baby Archie, the last time we had heard from Thomas when he released a letter his daughter sent him begging for him to change his ways. This indicates that he may have actually listened to his daughter's pleas.
Will Thomas Markle get to meet Baby Archie?
At this point, there's no telling when or if Thomas will meet his newest grandchild. It has been over a year since Thomas was supposed to walk his daughter down the aisle and Meghan will likely want to have a stable relationship with her father before she brings him into her son's life.
Thomas did release a statement shortly after Archie was born, writing,
"I'm delighted to hear that mother and child are doing well. I am proud that my new grandson is born into the British royal family and I am sure that he will grow up to serve the crown and the people of Britain with grace, dignity and honour. God bless the child and I wish him health and happiness, and my congratulations to my lovely daughter Duchess Meghan and Prince Harry — and God save the Queen."
For now, the best thing Thomas can do is continue to be silent with the media. That is likely the only chance he has at repairing his relationship with his daughter and meeting Baby Archie.