How Is Robert Downey Jr. Still Making Millions After 'Avengers: Endgame'?
The dichotomy of Robert Downey, Jr.'s film career pre-2008 to now is a massive one in every capacity: from changing the style of films he made to his income. During Downey's early days, he was known for being undervalued as an actor, even after being nominated for the Oscars several times. Following his battle with substance abuse, he also became one of the best actors in indie film — something we thought would go on indefinitely.
No doubt seeing a massive paycheck for Iron Man in 2008 was just too tempting to resist. Since then, the majority of Downey's cinematic riches have come from being a paternal part of the Marvel Cinematic Universe (MCU). Will Downey continue making money off his Iron Man role?
Is it possible to go back to indie films after being in the MCU?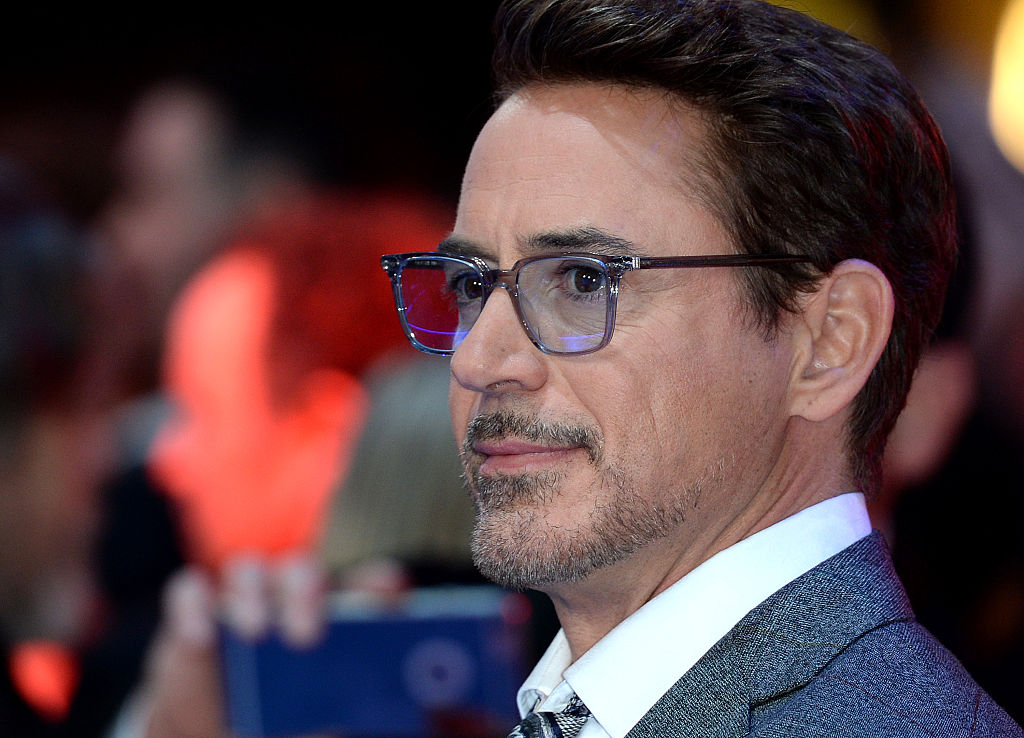 According to Variety, Downey's asking salary for all films is currently $20 million. They say he'll receive this for starring in his upcoming non-Marvel movie The Voyage of Doctor Dolittle, which will release next year.
With a per-movie salary at this level, it seems inevitable acting in smaller films regularly would be impossible considering most indie films aren't made for half his asking price. The only likely way he'd go back to making more indie films is if he found something he really wanted to do and took a pay cut as a favor.
Those who've grown up seeing Downey in numerously good to great independent films hope he'd consider doing that. Going from the MCU back to small films, though, is like coming home from traveling in space to a tiny room. Also, it's been over five years since he's appeared in any film with a limited budget (Chef).
Robert Downey, Jr. may mix up big-scale films with the small
Despite starring in the relatively upscale Dr. Dolittle film, Downey does have one indie film lined up. It's going to be an independently produced sports comedy-drama called All-Star Weekend —Jamie Foxx produced, wrote and directed the film, giving it some major credibility.
Hopefully, this film will prove you can still attract a superstar cast without being forced to pay out major millions just to appear. No doubt Downey lifted his $20 million salary demand to co-star with Foxx in this. The cast will also include other notable actors and comedians.
Based on some production shots, Downey completely reverts his appearance from the Tony Stark/Iron Man persona. We find this very good news as proof he still hungers for doing serious acting in films about real people.
Was Robert Downey, Jr.'s departure from MCU so he could return to more serious acting?
Downey's salary is enough to make any actor turn complacent. We've seen our share of examples over the years: making too much money makes an actor lazier in how they approach a performance.
One thing we do know is Downey is always terrific without exerting much effort. What looks effortless is probably more work than it appears, though. His seemingly intentional desire to stop with the MCU films (for now) may be the result of a deep-down hunger to vie for an Oscar nomination again.
Then again, we're seeing reports of a campaign by Kevin Feige for Downey to be nominated for an Oscar due to his Avengers: Endgame performance.
Winning an Oscar for the MCU films would reset everything
When Feige said Downey is more deserving of an Oscar for the MCU films than anyone else within the last 40 years, a few took the comment as a bit of hyperbole. Not that we don't think Downey added a considerable amount to all of the Marvel films thanks to his personality and convincing acting prowess.
Should he really win an Oscar for playing Tony Stark/Iron Man, it would set a new precedent in actors realizing playing superheroes isn't a sellout. In Downey's heart, we somehow know he won't stay away from the small films completely so he has a playground of truly creative roles to avoid a feeling of typecasting.