How Jason Tartick Really Feels About Kaitlyn Bristowe's Season of 'The Bachelorette'
Kaitlyn Bristowe's Bachelorette highlights just replayed on ABC for all the world to see, including her current boyfriend Jason Tartick. Viewers re-watched Kaitlyn majorly shake things up by inviting Nick Viall to join her season late in the game. But, as fans of the show know, she ended up giving her final rose to Shawn Booth. The two were engaged for three years before calling it quits.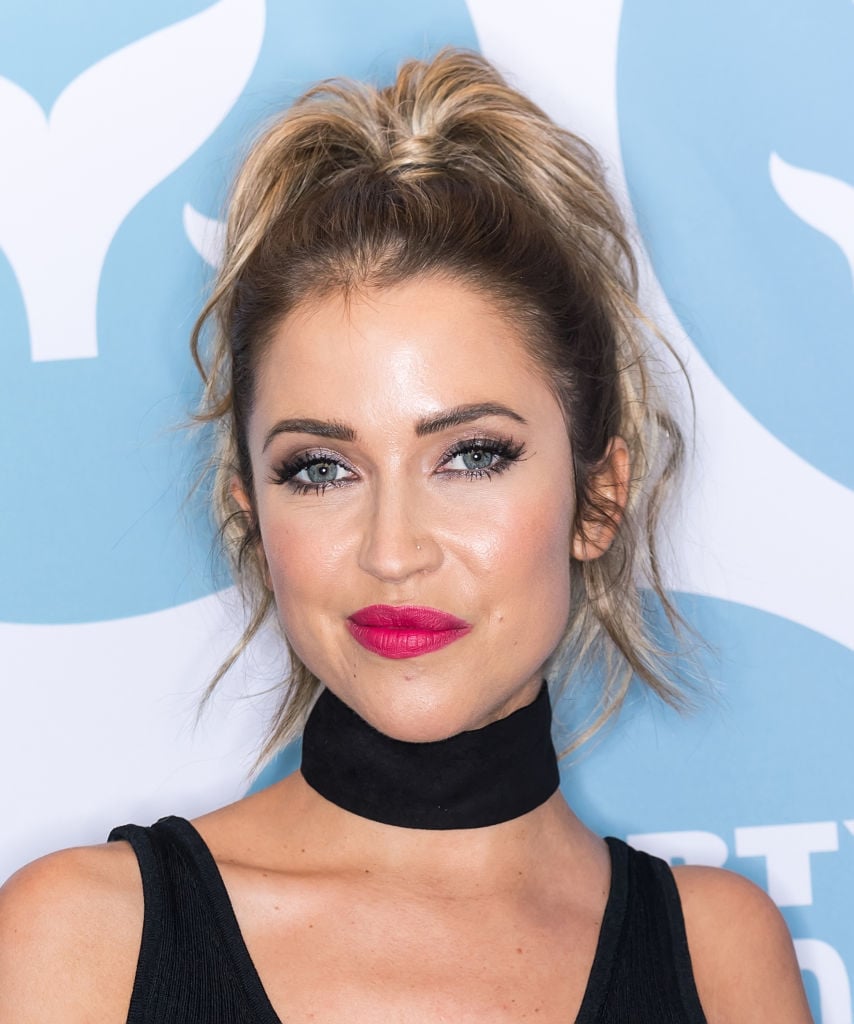 "At the end of the day, I chose him… and it never felt like he chose me back," Kaitlyn said in an interview with her season runner up on The Viall Files on November 20, 2019.
"For me, everybody knows I'm outspoken. I seem to stand my ground. I'm confident in myself, but I really lost confidence in myself in that relationship," she shared."I think the balance wasn't there, where I was too much wanting to please him and make him happy. I lost who I was."
Kaitlyn Bristowe's current boyfriend, Jason Tartick
Today, Kaitlyn is with another member of Bachelor Nation: Jason Tartick (from Becca Kufrin's season of The Bachelorette). They got together after Jason was a guest on the former bachelorette's podcast.
RELATED: 'The Bachelor': Madison Prewett Shares What She Looks for in a Boyfriend
"On this day last year…. I walked into a studio in Seattle to podcast with Jason and Olivia. I almost canceled because I had been bawling my eyes out in an Uber, going through some crap, and I was crying on FaceTime to my dad when he came in. We had never met, but he hugged me, and told me he had just cried too at a charity event he came from. He looked at me and said, 'let's have a soft Tuesday together,'" Kaitlyn posted on Instagram in October last year of meeting Jason.
They're not engaged just yet, but Jason has hinted at a proposal on the near horizon.
How Jason Tartick feels about ABC replaying Kaitlyn Bristowe's season of 'The Bachelorette'
Jason Tartick is a confident man who doesn't seem to bother with petty relationship things like jealousy. That being said, it can't be a walk in the park to watch the woman you plan on proposing to fall in love with other men on TV.
RELATED: 'The Bachelor': Jed Wyatt and His Girlfriend Are on a Trip With One of Hannah Brown's Besties
At the end of Kaitlyn's Greatest Seasons Ever episode, Jason sat down with his girlfriend to chat with Chris Harrison. He admitted that he has never watched Kaitlyn's season but that he's thankful that she was on The Bachelorette because, if she wasn't, they might not be together today.
"If neither of us stepped into that limo, Bachelor mansion bound…this wouldn't have happened. Thankful," he wrote on Instagram the day the episode aired.
Read more: 'The Bachelor': Should Colton Underwood and Tia Booth Get Back Together? Some Fans Think So