How Jennifer Lopez Injured Constance Wu While Filming 'Hustlers'
Hustlers was a phenomenon when it opened in September. Jennifer Lopez, Constance Wu, Cardi B, Lizzo, Lili Reinhart, Keke Palmer and Julia Stiles starred in the true story of strippers who fleeced Wall Street men. The film showed how the women perfected their plan through trial and error, and thrived until it all came crashing down on them. Now the Blu-ray reveals even more about the making of the film.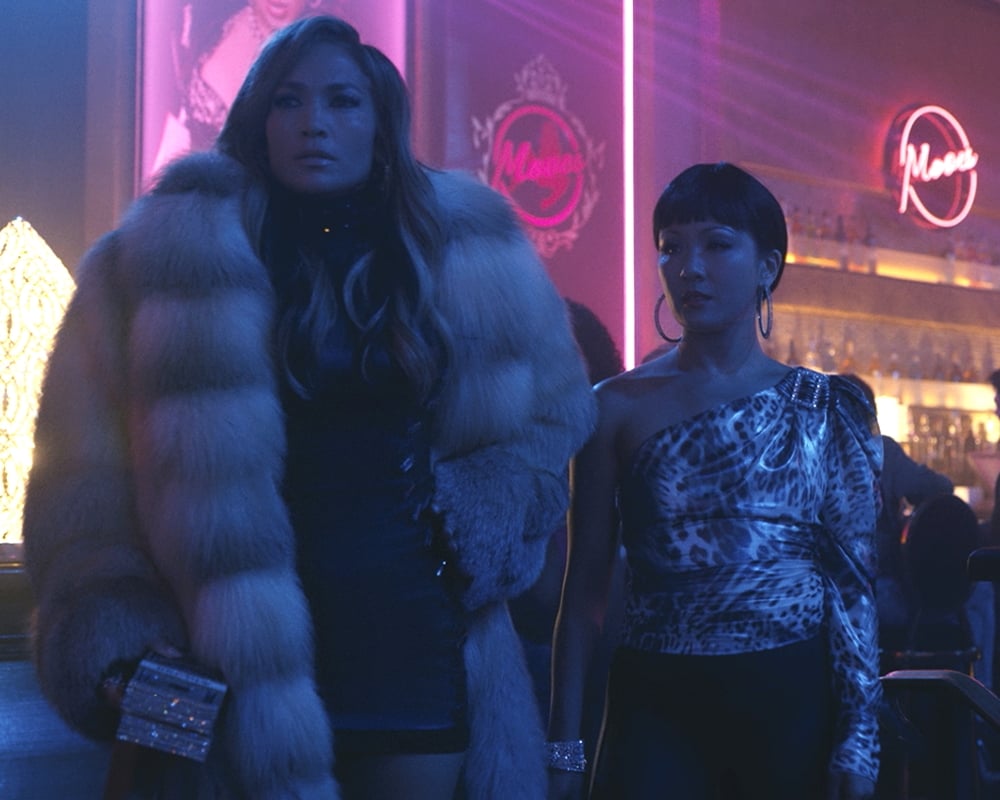 Hustlers is now available on digital VOD platforms and comes to DVD, Blu-ray and 4K Ultra December 10. Director Lorene Scafaria gives a full-length audio commentary to the film discussing some of the behind the scenes hijinks. Showbiz Cheat Sheet got an early copy of the Blu-ray and listened to Scafaria. Here's what we learned.
Jennifer Lopez was more famous at Old Navy than at the strip club
After the economic crisis, Ramona (Jennifer Lopez) gets a job at Old Navy to try to make ends meet. They filmed at a real Old Navy in the Bronx, where fans clamored to get a glimpse of J-Lo.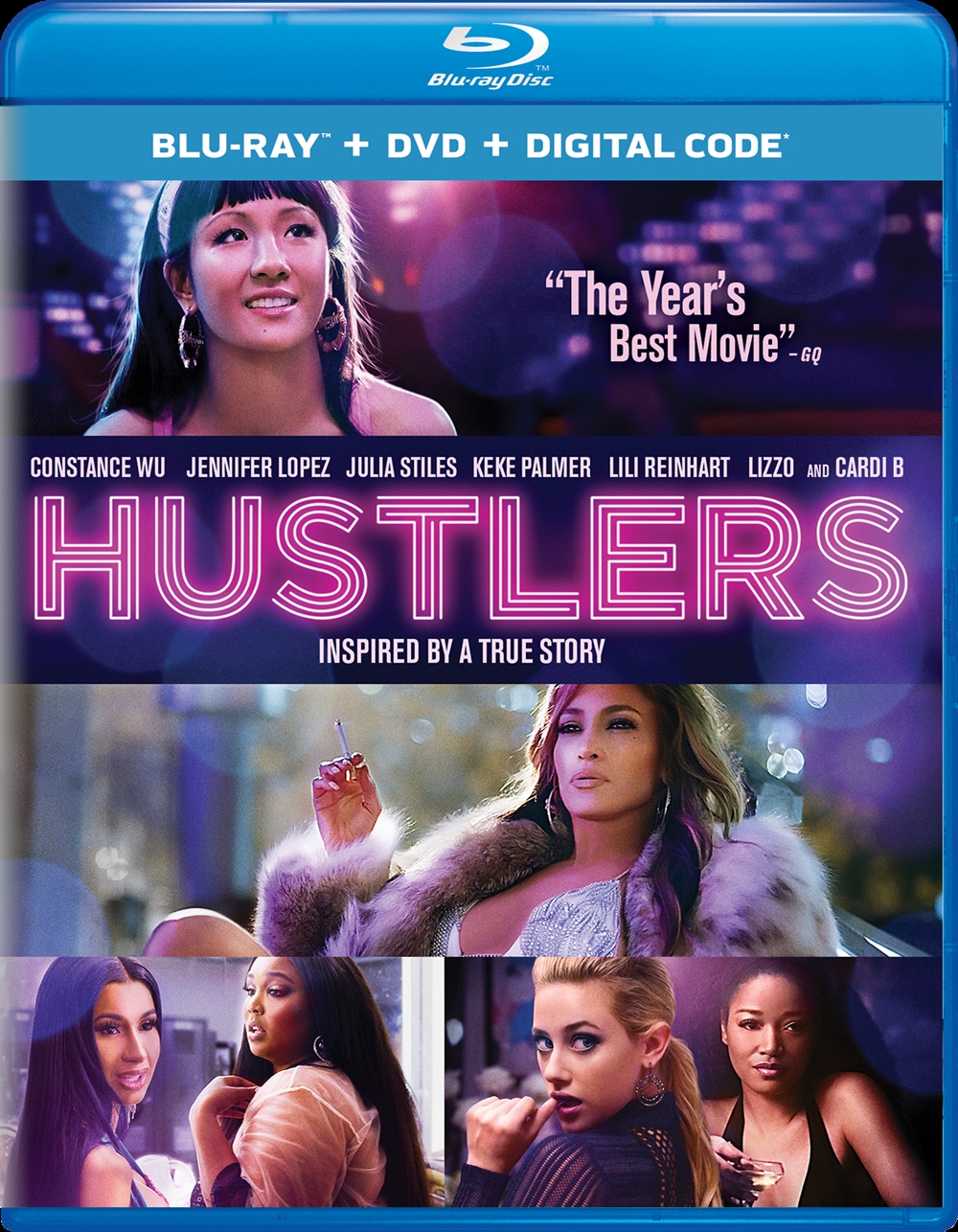 "People were banging on the glass for Jennifer," Scafaria said. "So we were just lucky to get a few takes without the crowd screaming."
The extras in the strip club had to pass the Jennifer Lopez test
Hustlers hired extras to be the customers at the strip club. When Jennifer Lopez did her stage dance, only the most reputable extras were allowed to sit on the stage and interact with her.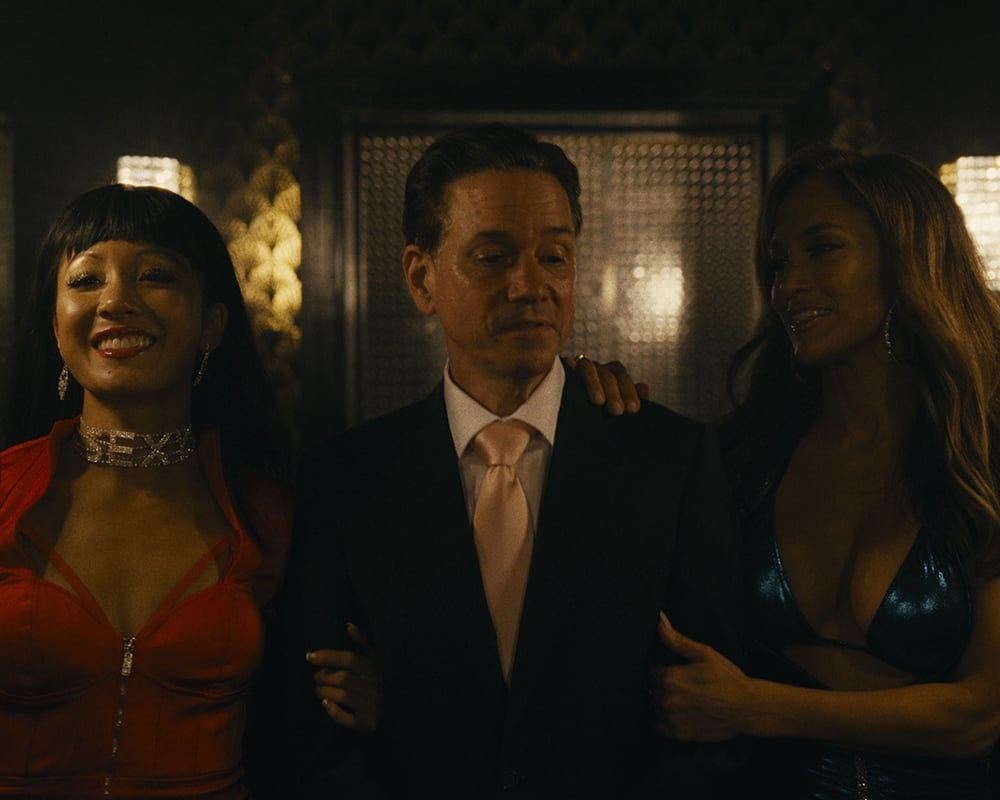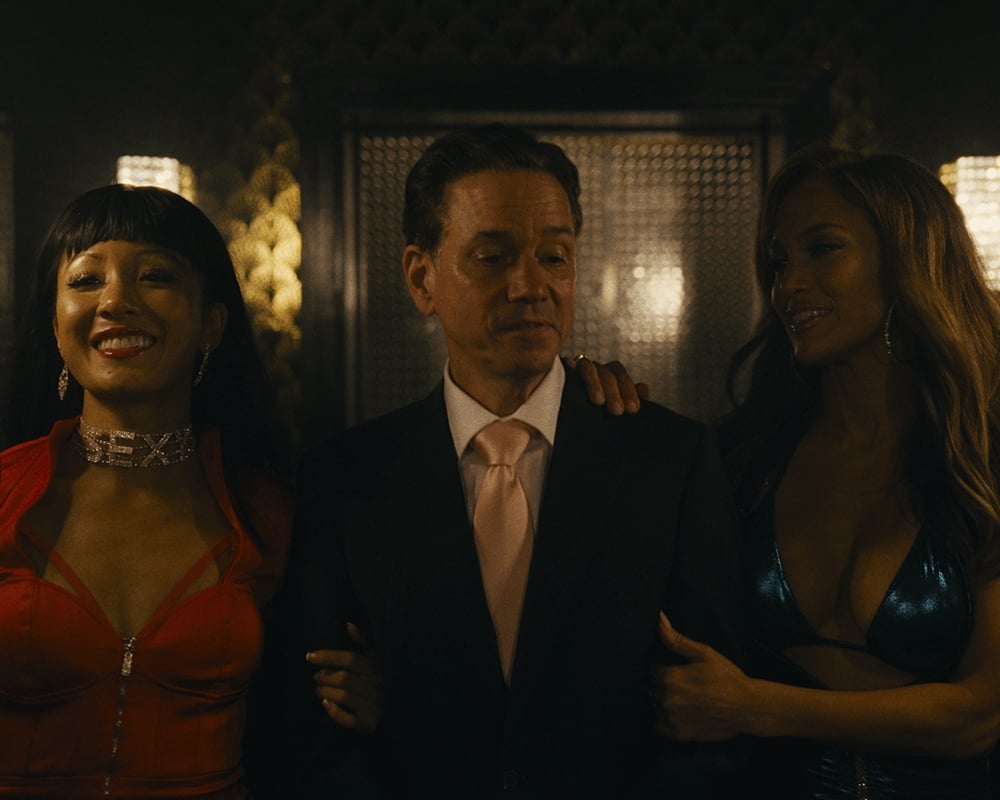 "We of course vetted all of these guys to make sure they were decent fellas," Scafaria said.
Jennifer Lopez and Constance Wu did this stunt themselves
When Destiny (Constance Wu) feels guilty over robbing one of her clients, Ramona tries to take the phone away from her. This was a legitimate fight scene.
"We had stuntwomen but we did not use them," Scafaria said. "This is all Jennifer and Constance wrestling each other. The phone flew out of Constance's hand on the first take and hit her in the bridge of her nose. Jennifer was so upset with herself. We thought we were going to have to stop filming but Constance was a total trooper."
Janet Jackson gave 'Hustlers' her blessing
Janet Jackson's music features several times in Hustlers, including a group dance scene that Jennifer Lopez leads. Her lyrics "This is a story about control" open the film, and Scafaria said Jackson was always her first choice.
"Janet Jackson was always written into the script," Scafaria said. "This is a story about control. I had written into the descript, 'Janet Jackson voiceover.' So [I'm] incredibly grateful that she gave us the rights to use this song."
Lorene Scafaria apologizes for Jennifer Lopez's fur coats
Another big Hustlers scene is when Jennifer Lopez invites Constance Wu to share her fur coat on the cold rooftop. Lorene Scafaria felt guilty but Ramona would wear real fur.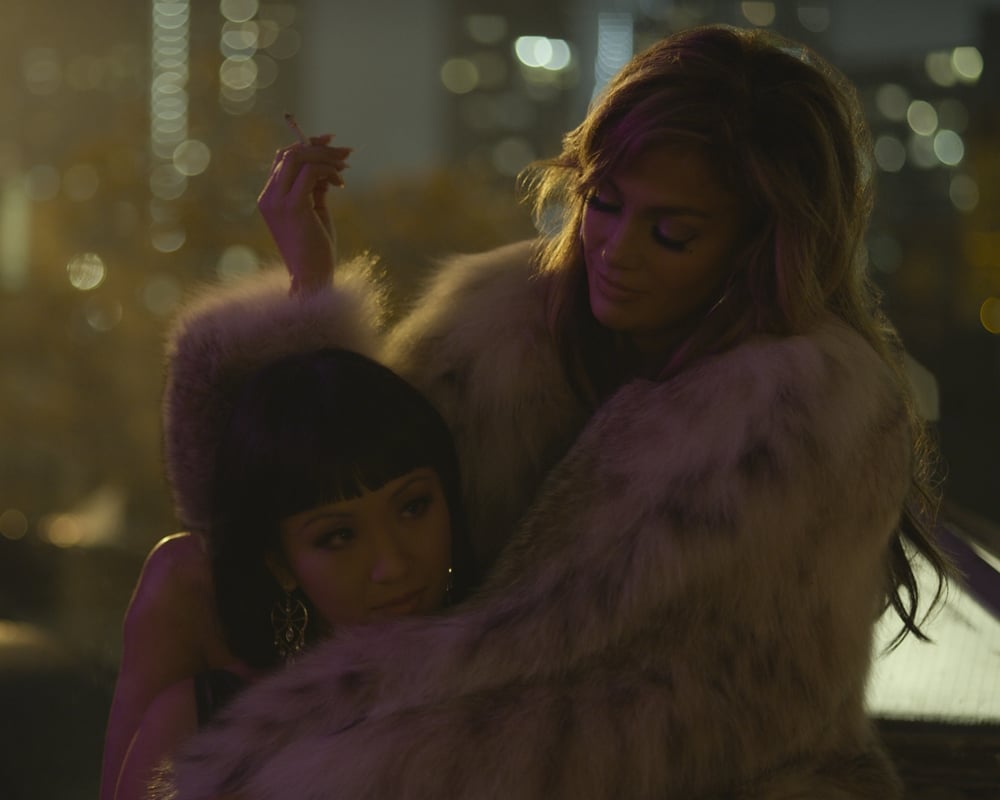 "This is one of three real fur coats that we used that were rented of course," Scafaria said. "The rest are fake in the film. I do feel bad about the fur coats and the smoking but that's a part of it. We're in a period piece and we're showing the luxury and the lifestyle. I would never wear a real fur coat ever."
Cardi B and Lizzo stood out
Cardi B and Lizzo have roles in the beginning of Hustlers as other strippers at the club. Lorene Scafaria said Cardi B found specific inspiraiton for her character.
"[Cardi B] based this character on a girl she used to know," Scafaria said.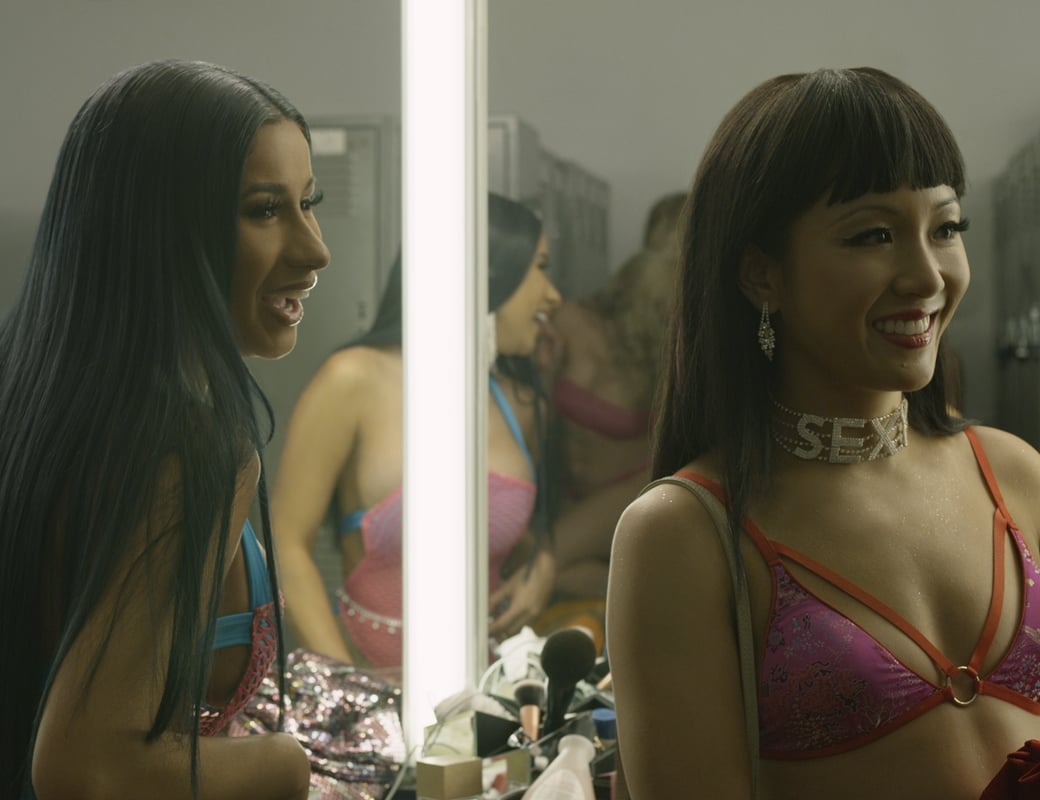 Lizzo endeared herself to Scafaria behind the scenes.
"She called me Madame Director," Scafaria shared. "It's a highlight of my life."