How Joanna Gaines Limits Screen Time for Her Kids
Screens are everywhere, which can make it hard to keep kids away from them. It might even be tempting to keep them in front of screens to get more quiet time. But Joanna Gaines, who has five kids, with husband Chip revealed how they limit screen time for their kids and why. Here is everything you need to know.
Joanna Gaines said they don't own a TV in their home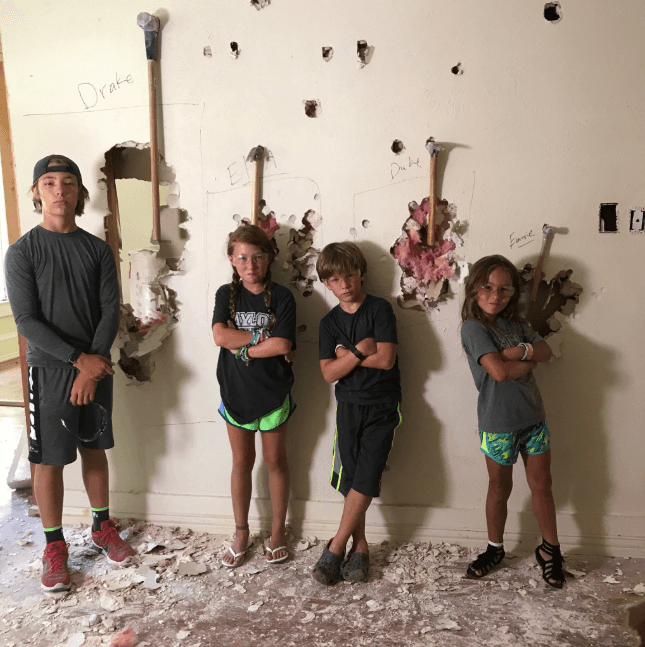 It might be weird that the Fixer Upper couple don't have a television, but Joanna Gaines revealed their home is television free in an interview. She told Southern Living they "don't have a TV." Still, their kids use other forms of technology.
The kids are on the iPad for only a certain amount of time during the day
The kids still might be watching their shows or playing games on their iPad. That's something Joanna Gaines revealed that she monitors.
"Our rule for the iPad is that the kids can use it a certain amount of time every other day," she told Southern Living. "It's contingent on them doing their chores and homework. I try hard to make it not the thing they look forward to every day. I don't want them focusing on that."
She revealed how her kids tend to get creative when they're no longer on their iPad. "It's funny when I say, 'No iPad games,' and then see the things they create and invent on their own," she continued. "I'm like: 'That! That's the stuff right there, kids.'"
The mother previously talked about how she also checks herself when it comes to technology, specifically Instagram.
Gaines revealed she stopped striving for perfection on Instagram
Joanna Gaines may look like she has a perfect Instagram profile, but she revealed that things started to become unhealthy between her and the social media platform.
"I could feel insecurity start to creep in, and posting a photo was no longer an act of enjoying the in-the-moments of life, but rather a more calculated decision," she wrote in the Spring 2019 issue of Magnolia Journal according to People.
She continued "With every picture I found myself critiquing if there were messy backgrounds or blurry smiles" and "Eventually, I realized that I was letting this small square on my phone become yet another thing to perfect."
She then began to edit her photos and pose them to be perfect. Gaines then realized how much of a distraction striving for perfection was so she pulled back from it.
"Perhaps I'll post that photo in a few days when I have some distance from it and a fresh frame of mind," revealed Gaines. "Or maybe I won't. There are no true rules or set timeline. What I can't get back to later is the beautifully imperfect view that's unfolding right in front of me—no edits required."
So Joanna Gaines has opened up about not only limiting screen time for her kids, but herself as well. It sounds like she has noticed positive changes in herself and her family from doing it.
Read more: How Joanna Gaines Starts Fresh in Her Home After the Holidays
Check out The Cheat Sheet on Facebook!