How Joss Whedon's Series 'Angel' Inspired His Marvel Film 'The Avengers'
Joss Whedon is known for directing two 'Avengers' films and creating numerous TV series. Here's how those two things are connected.
It's safe to say that most writers and directors work in different genres over the course of their careers. And, despite their differences, one can often inform the other. Joss Whedon is one such creator, and his work in these two major projects shows an intriguing connection. Read on to learn more.
'Angel' was a spinoff of 'Buffy the Vampire Slayer'
Whedon created the TV series Buffy the Vampire Slayer for the WB after he was unhappy with how the 1992 film of the same name turned out. The TV series was such a hit that he was able to create a spinoff, Angel, for the network.
Angel followed the titular vampire with a soul as he ran a detective agency in Los Angeles that catered to activities of the demonic variety. The series ran for five seasons, ending in 2004, just one year after its predecessor finished off its run on UPN.
It is celebrating its 20th anniversary
It's been exactly 20 years today (Oct. 5, 2019) since the pilot of Angel premiered on the WB. This happened to fall during New York Comic-Con, and so, in celebration of this major anniversary, some of the cast of the series appeared in a panel.
In attendance were Cordelia Chase (Charisma Carpenter), Wesley Wyndam-Pryce (Alexis Denisof), Winifred "Fred" Burkle (Amy Acker), Charles Gunn (J. August Richards), and Spike, the other vampire with a soul (James Marsters). Most notably absent was Angel himself (David Boreanaz).
Whedon went on to direct Marvel movies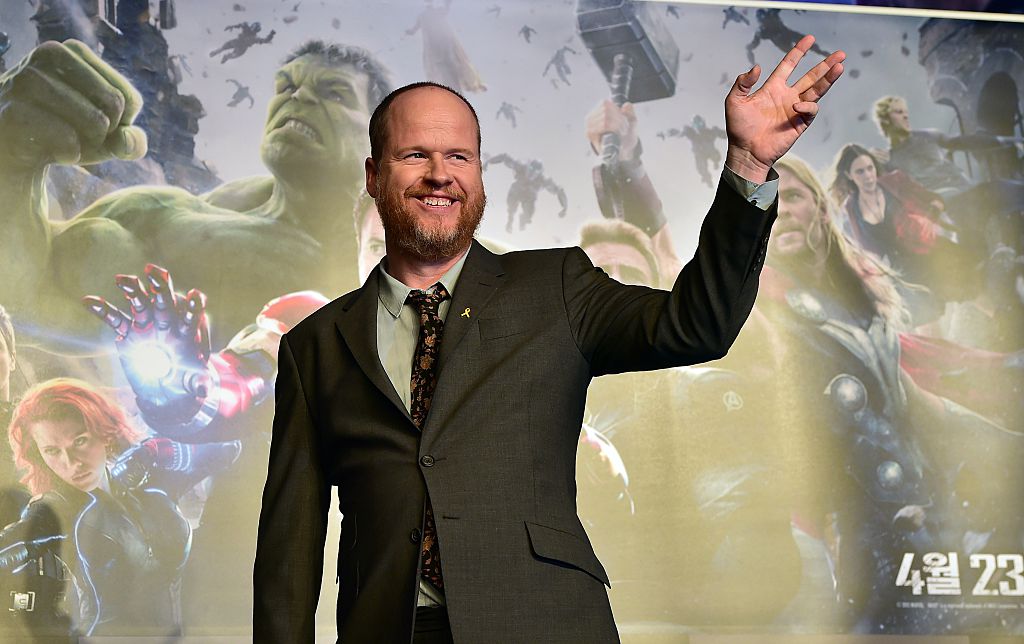 After creating Angel, Whedon stuck with TV for a while, with series like Firefly and Dollhouse. He began to delve into film more with Cabin in the Woods and Serenity (the movie continuation of Firefly), but it wasn't until 2012 that he got his big-screen break.
That's the year that The Avengers was released. This was the first team-up film for the then fairly-new Marvel Cinematic Universe, and a lot road on its success. As we know now, it went very well. Whedon also directed the follow-up, Avengers: Age of Ultron, before departing the MCU.
'Angel' inspired the infamous shwarma scene in 'The Avengers'
As it turns out, these two parts of Whedon's career lend themselves to one another. At New York Comic-Con, Acker and Denisof (who portrayed "The Other" in the first end-credit scene of The Avengers, recalled the "heartbreaking" Angel Season 5 scene in which Acker's character dies.
"I just remember that at the end of the day we all went for a drink and were sitting in a bar and none of us spoke to each other," Acker told Entertainment Weekly. "Apparently the shawarma scene at the end of [The Avengers] was inspired by us just sitting there not talking."
There are a lot of other Whedonverse-Marvel crossovers
Like many writers and directors, Whedon likes to cast the same people in his projects when he enjoys working with them. So it should come as no surprise that Denisof isn't the only actor from a Joss Whedon show to make it into the MCU.
Both Acker and Richards were in Agents of SHIELD, and Acker then went on to star in another Marvel-affiliated project, The Gifted. Marsters, meanwhile, is on Marvel's Runaways TV series on Hulu. Another interesting connection is that of Cobie Smulders, who starred with Buffy alum Alyson Hannigan in How I Met Your Mother, and whose connection there landed her the part of Maria Hill in the MCU.