How Kanye West Really Feels About Kim Kardashian's 72-Day Marriage to Kris Humphries
Kanye West and Kim Kardashian have been married since 2014, and it looks like they're in it for the long haul. There have recently been rumors about the couple splitting up, but they haven't addressed them nor have their recent actions suggested that could be in the cards (the two just purchased a massive vacation property in Wyoming). Though West thinks he won the lottery marrying Kardashian, he made an interesting comment about her short-lived romance with former basketball star Kris Humphries.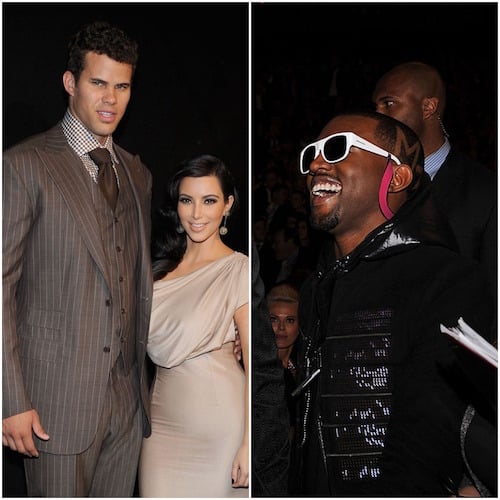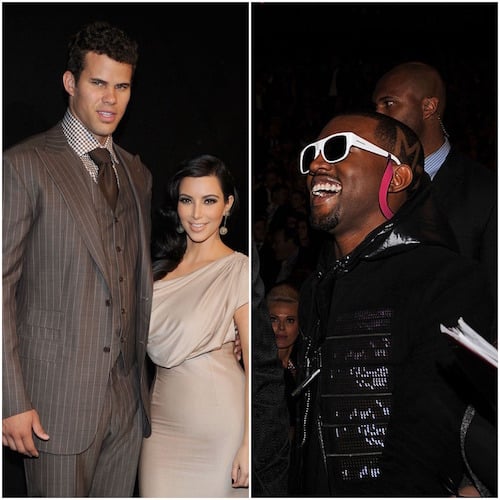 Kardashian and West have been together since 2012
Though Kardashian and West formed a friendship years ago, things didn't turn romantic until 2012. At the time, Kardashian was still legally married to Kris Humphries, but the two were going through a divorce and she ended up pursuing a relationship with West. About a year later, she and West learned they were pregnant with their first child. The two welcomed their daughter North in 2013, and in 2014, they held a massive wedding in Italy. Since then, they've welcomed three other kids, and both have made comments in the past that they want seven children.
Kardashian infamously married Kris Humphries for 72 days in 2011
It's hard to forget Kardashian's short-lived married to Kris Humphries back in 2011. The basketball player and model had a whirlwind romance that started in October 2010. However, in January 2011, Kardashian still insisted she was single. But by May 2011, only a few months after they had met, Humphries proposed to Kardashian with a $2 million, 20.5 carat ring. The couple's engagement was also extremely short; the two were married in August 2011, only about 10 months after they met. However, not everything works out as planned, and 72 days later, Kardashian filed for divorce. It was later learned that her family tried to tell her not to marry Humphries the day before the wedding, but she insisted going through with it.
West recently made a hilarious comment about the couple's short-lived relationship
When West joined James Corden for an episode of Carpool Karaoke, his marriage to come, of course, became a topic of conversation. "No one ever thought it would be uncool to marry Kim Kardashian, everybody thought it would be cool to marry Kim Kardashian," Corden said to West, to which West hilariously replied, "Well, not Kris Humphries," referring to the couple's extremely short time together. West obviously feels comfortable enough in his marriage to Kardashian to poke fun at her 2012 divorce, and it seems West was also throwing shade at the basketball player and the entire relationship.
Fans West and Kardashian have been concerned about their divorce
Recently, there have been more and more people becoming concerned that Kardashian and West might divorce. However, that doesn't appear to be the case. West just said on Carpool Karaoke that he and Kardashian want seven children, so it doesn't appear they'll be splitting up any time soon. Plus, the couple just bought a massive amount of land in Wyoming, where they've been vacationing for a while something most couples wouldn't do if they thought their marriage was about to end.