How Kendall Jenner and Ben Simmons' Relationship Just Got More Serious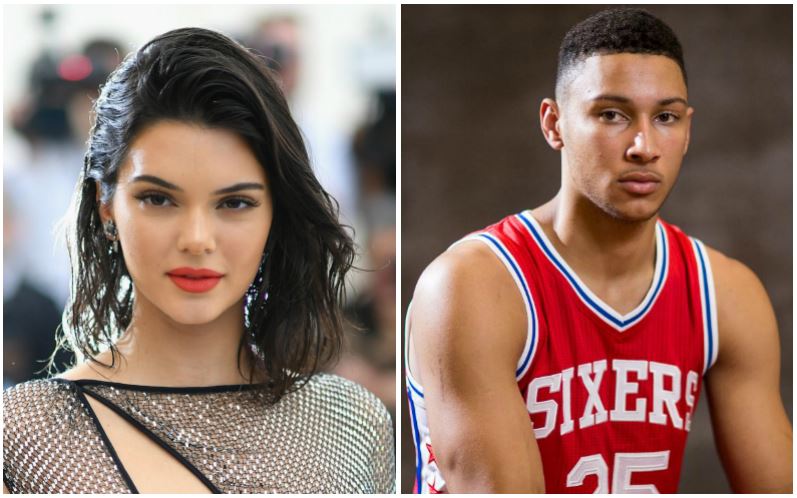 With summer heating up so is the relationship between Kendall Jenner and Ben Simmons.
The supermodel and NBA star were first linked in late May and now are reportedly taking their relationship to the next level. TMZ has reported that the pair is living together in a five-bedroom, six-bathroom pad with a pool in Los Angeles near The Grove shopping mall and the Fairfax District.
The rental property goes for $25,000 a month. However, it's not clear if Simmons or Jenner's name is on the lease. All signs point to Jenner though since Simmons will be returning to the East Coast to resume play with the Philadelphia 76ers after the offseason. TMZ noted that the reality star recently purchased Charlie Sheen's former mansion but she is having a lot of construction done on it to make it her own.
Jenner and Simmons have yet to confirm their relationship and the runway model previously said herself that she wasn't going comment on her love life unless things got super serious with the person she's with. "I'm not marrying anyone," she told Harper's Bazaar. "I'm not engaged. There's nothing long-term or serious like that in my life. If I'm not fully, fully in it with someone, why would I make it public to everyone else? If I don't even know what it is, why would I let the world know?"
So that would explain why she's been mum on her relationship with the NBA Rookie of the Year. But even before the news about them sharing a place broke, it was pretty obvious what was going on despite the claim from a source that Jenner wanted to stay single for a while. "Kendall is having fun. She doesn't want a serious relationship and is just enjoying being single," the insider told People recently. "She feels that whenever she has been serious about guys in the past, it's kind of a mess and doesn't work out. She invested time in the relationship with Blake Griffin. She isn't planning on doing the same right now."
Things between Simmons and Jenner did appear to have hit a rough patch earlier this month when the Keeping Up with the Kardashians star was spotted kissing Gigi and Bella Hadid's brother, Anwar, after the CFDA Fashion Awards. That fling ended almost as quickly as it began though and since then, it's been smooth sailing for Jenner and the Australian athlete. They even showed some PDA of their own recently.
On Wednesday, June 27, Simmons and the model were seen smooching at a gas station. They've also been spending a lot of time with each other the past two weeks doing everything from going grocery shopping together to hitting up Hollywood hotspots.
Prior to Simmons, Jenner was seeing another NBA player, Blake Griffin, but their relationship is said to have ended in April.
Before Jenner, Simmons was dating singer Tinashe, who he reportedly broke up with because she was acting like a Kardashian. Apparently, he's no longer bothered by that behavior.
Follow The Cheat Sheet on Facebook!