How Khloe Kardashian (And Her Friends and Family) Reacted to Her Split from Tristan Thompson over Rumored Affair with Jordyn Woods
Khloe Kardashian has split for good from Cleveland Cavaliers basketball player, Tristan Thompson, according to TMZ.
The split was because Thompson allegedly cheated on Kardashian with 21-year-old Jordyn Woods, who is Kylie Jenner's best friend. The two reportedly got cozy at a house party.
Woods is also close to Kardashian and has modeled her denim line, Good American.

Thompson tweeted about the allegations

Thompson responded to the cheating allegations, tweeting "FAKE NEWS." He deleted the tweet a few minutes later, according to E! News.

Kardashian commented on an Instagram video about the scandal

In an Instagram video posted by Hollywood Unlocked, we learn that one of their contributors attended the house party and saw Woods and Thompson together. They confirmed she didn't leave his house until 7 am the next day.

Kardashian commented on the video with screaming emojis.
After she made that comment, her friends began to weigh in. One of Kardashian's longtime friends, Malika Haqq, commented on the same video with "STRONG FACTS."
Haqq confirmed the cheating scandal again with another comment on an Instagram post. This time on a video of Stormi, calling Woods unloyal.
Kardashian and Woods posted cryptic tweets

Before news broke about the alleged cheating, both Kardashian and Woods posted on social media content that may be related to the scandal.

On Jan. 17, Woods tweeted, "I could love you and still cut you tf off." People were quick to respond with comments and gifs about the cheating allegations.

And on Jan. 23, Kardashian posted quote cards about learning from mistakes. Here's what they said:

"There will be some things you won't get over. Some things that will sting you so hard they will set you back to where you started"
"And you will hurt and hurt and hurt, but you will also rise from it. You will learn from the past. You will adapt and survive no matter how hard it gets. You will shape your own reality and accept how you should never settle for anything less than you deserve."
Kardashian confronted Thompson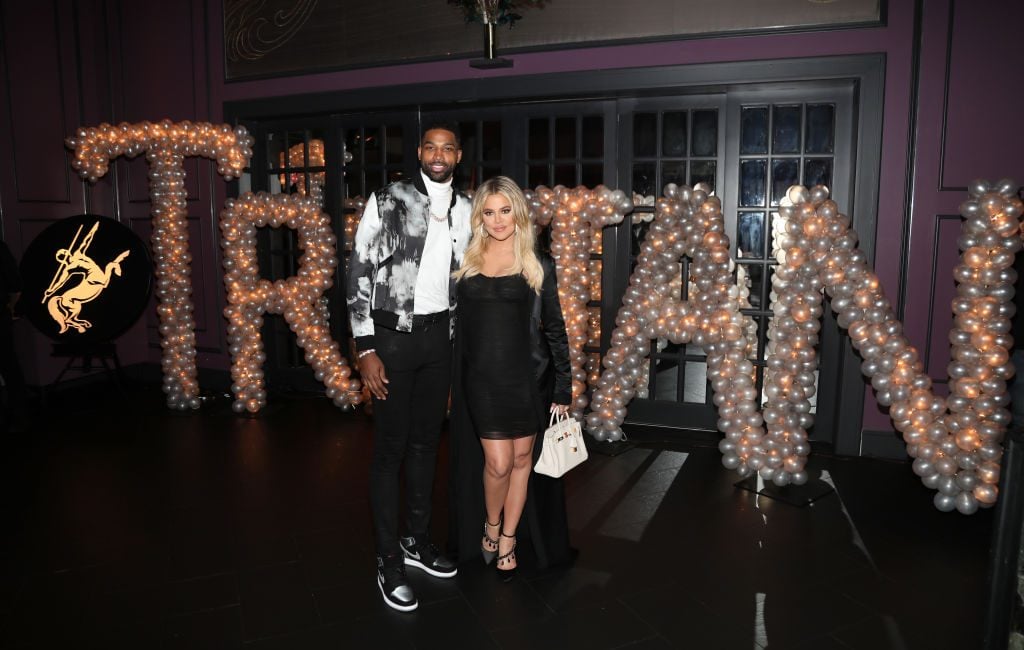 Kardashian heard about Thompson and Woods' behavior at the house party through a mutual friend, a source told E! News. She confronted Thompson about it and he "tried to deny" anything happened.

"She is angry more than she is sad. And she's shocked Jordyn would do this. Of all the guys in the world, she can't fathom why Jordyn would make a decision like this," another source said.

How Kylie Jenner reacted

The entire family is "writing Jordyn off," a source told E! News. But it's been especially hard for Kylie Jenner, who has been friends with Woods for most of her life.

Jenner "was in denial for days" and "is very torn on how to handle the situation." They're so close Jenner calls Woods, "Auntie Jordyn," and Woods even lives in her guest house.

This isn't the first time Thompson and Kardashian have been through a cheating scandal. Two days before Kardashian gave birth to daughter True, whom she shares with Thompson, cheating allegations started brewing when a video of Thompson in a Washington, D.C., hookah lounge surfaced showing him motorboating a woman and groping another.