How Kris Jenner Really Feels About the O.J. Simpson Affair Rumors
Being in the public eye as a celebrity comes with quite a few pluses, but not everything is sunshine and rainbows. One of the most significant drawbacks of being a celeb is dealing with the tabloids spouting nonsense about you day after day. As soon as a rumor comes to light, every major and minor outlet pulls the story, making it spread like wildfire. 
This is especially true for the members of the Kardashian clan. As reality TV stars, they eat, sleep and breathe drama.
Generally, the more drama the better since drama means ratings. But that doesn't mean the clan takes everything the tabloids say lightly. Just look at how Kris Jenner reacted to the O.J. Simpson affair rumors that have once again started making their rounds.
The Kris Jenner-O.J Simpson affair rumors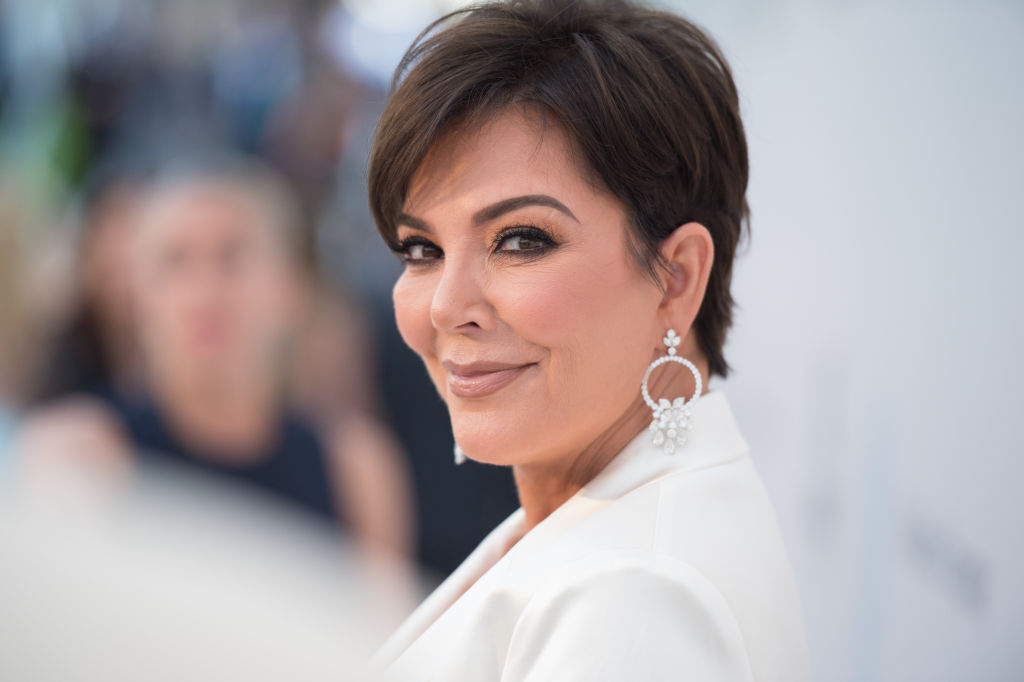 Jenner and Simpson go way back — like the 80s back. The pair were great friends, not surprising considering the legal relationship between Simpson and Jenner's late husband, Robert Kardashian.
In fact, the two couples were known to hang out together, and that's exactly where these rumors stem from. But being friends shouldn't be all it takes to get the buzz started. In the case of this unlucky pair, there is a sole man behind the affair stories: Norman Pardo.
So, who is this Pardo fellow? The man says he was Simpson's manager from 1999 to 2012 and as such, got an insider look at Simpson's life. According to Pardo, Simpson told him that he and Jenner got a bit handsy in a hot tub after their spouses retired for the night.
The flirting led to some pretty intense adult fun. How intense? Pardo goes on to say that Jenner asked Simpson to take her to the hospital because she was in so much distress. He refused.
The rumors don't end there though. Theorists go as far as to say that Khloe Kardashian is actually Simpson's daughter because she doesn't bare as much of a resemblance to Robert Kardashian and Jenner as Kourtney Kardashian and Kim Kardashian do.
What O.J. Simpson has to say about the rumors
In June of this year, Simpson put out a video to finally put an end to the stories that his "manager" Prado was spreading like wildfire. According to him, Prado was never his manager.
Just take a look at some of the things the former football running back said in his video.
"Rob Kardashian, he was like a brother to me. He was a great guy. He met and married Kris and they really had a terrific time together, when they were together. Unfortunately, that ended." – O.J Simpson
Simpson continued: "But never, and I want to stress never, in any way shape or form, have I ever had any interest in Kris romantically or sexually. And I never got any indication that she ever had any interest in me. So all of these stories are just bogus. Bad. Tasteless."
The 72-year-old Californian certainly seems to have his story straight, but who wouldn't want to keep allegations like these under wraps?
What does Kris Jenner think about the O.J. Simpson affair rumors?
So what does the Kardashian matriarch have to say about the sordid words that won't stay buried? On November 3rd, Jenner fully opened up about her feelings about the affair.
Why now? It's been 25 years since her friend Nicole Brown Simpson's death rocked the nation. She's grieving, and she isn't afraid to let the world know it.
"What I loved about her the most was she was such a beautiful soul and had so much love to give. … I can't believe that 25 years has passed since her passing and it just feels like it's so fresh," Jenner said.
Sadly, Jenner was also forced to comment on the sexually graphic rumors going around about her and her late besties former husband. During the episode, Kim Kardashian reads the allegations to Jenner, who quickly dismisses them.
"That never happened. … That f–king piece of s–t. On the anniversary of Nicole's death, it's so tasteless and disgusting … It's just lie after lie after lie after lie," Jenner said.
Jenner didn't stop there. She also sued Daily Mail, the site responsible for printing the report in the first place. After it was brought to her attention, she immediately contacted her attorney to have the controversial piece pulled from the website.