How Lady Gaga Chose Her Stage Name
Before Lady Gaga was Lady Gaga she was Stefani Joanne Angelina Germanotta (a star-studded God-given name if we've ever heard one). But even as Stefani Joanne Angelina Germanotta, she was a performer.
Gaga's early acting career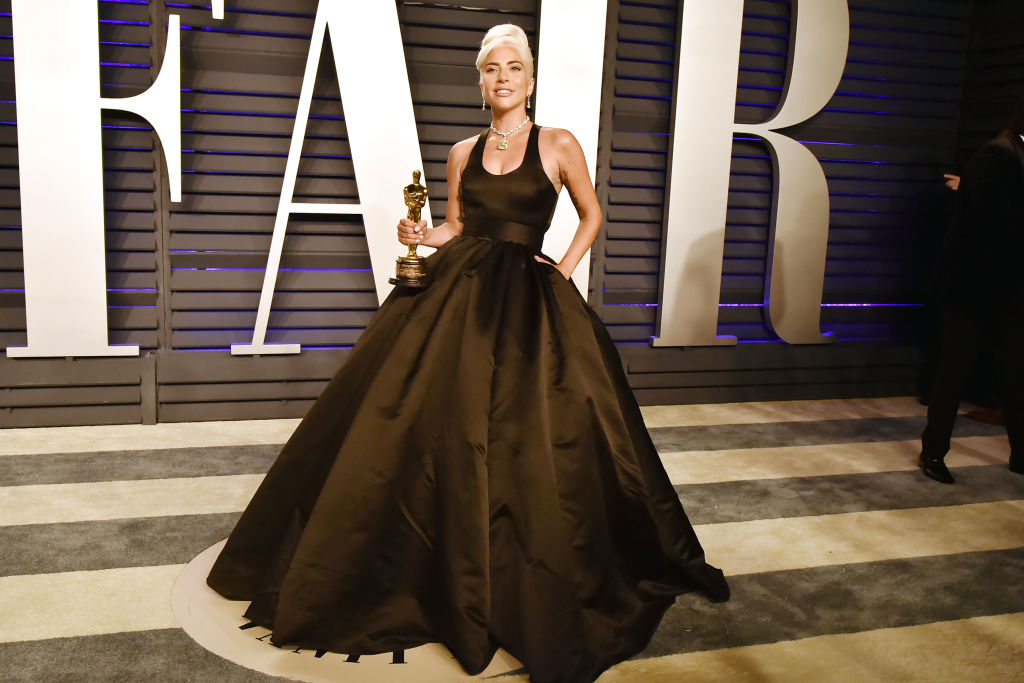 As a young girl, Gaga began to dabble in the world of acting (which is not surprising after watching her in A Star is Born–it looks as if she's been acting a lifetime). When she was 15, she had a small roll on The Sopranos. A few years after that, she had a cameo on The Hills. In 2010, an executive of The Hills, Kelly Cutrone, spoke to MTV about Gaga's small Hills role.
"You know Lady Gaga? We put her on The Hills. Do you remember that? Nobody remembers. MTV has got to take credit for this right now because People's Revolution put Lady Gaga on TV before anybody," she said.
She went to New York University for college but dropped out in her freshman year to pursue music full-time.
The birth of Lady Gaga
In the mid-2000s Gaga was still performing under Stefani Joanne Angelina Germanotta. She started a band called the Stefani Germanotta Band (or SGBand). But pretty soon, her friends started calling her Gaga after the Queen song.
"My friends on the Lower East Side called me Gaga after I decided I like the name Lady Gaga, after the Queen song ['Radio Ga Ga']. I thought it accurately depicted both sides of me," The singer told Vogue.
So Lady Gaga has her Lower East Side friend group to thank for her superstar persona.
Lady Gaga's family was concerned about her new persona
When Lady Gaga started to gain momentum she was at the height of her version of performance art. She was wearing meat, dresses made of puppets, and looking, generally, unrecognizable from one moment to the next. We were all introduced to her as this larger-than-life persona. Her family and friends, though, watched the transition happen from Stefani Joanne Angelina Germanotta to Lady Gaga. Initially, the change was concerning for her family members.
According to Vogue, the first time Gaga's father saw her perform she was wearing "a leopard-thong-fringed bikini with a sequined high-waisted belt and granny panties, and it was so wrong, it was amazing."
Like a good sport, he stayed and watched the entirety of his daughter's performance, and even told her "great job," but, according to Gaga, she later learned he had been concerned for her well-being.
"He was shocked. And alarmed. My mother told me he broke down and told her he thought I was crazy. Really crazy," she said. "Later that week, my family said, 'It was just really hard to watch that show, and we think you've lost your mind and we don't know what to do.' "

Today, Gaga's shed the meat dresses for a back-to-the-basics look. These days, she's looking more and more like Stefani Joanne Angelina Germanotta.

Check out The Cheat Sheet on Facebook!