How 'Lincoln Rhyme' Actor Russell Hornsby Gives His Character Shakespearean Swagger
Russell Hornsby plays Jeffery Deaver's literary detective Lincoln Ryhme on NBC's series Lincoln Rhyme: The Hunt for the Bone Collector. Rhyme is a quadriplegic after an accident on the job, but he mentors rookie Amelia Sachs (Arielle Kebbel) to go into the field where he can't. 
Hornsby is finding ways to give Rhyme swagger even though he is confined to a wheelchair. After NBC's Television Critics Association panel for Lincoln Rhyme, Hornsby spoke with journalists further about his role. Lincoln Rhyme: Hunt for the Bone Collector airs Fridays at 8 p.m. on NBC.
Russell Hornsby goes back to Shakespeare for 'Lincoln Rhyme'
Hornsby is a classically trained theater actor and he performed Fences on Broadway. He said he relies on his early theater training to play Lincoln Rhyme.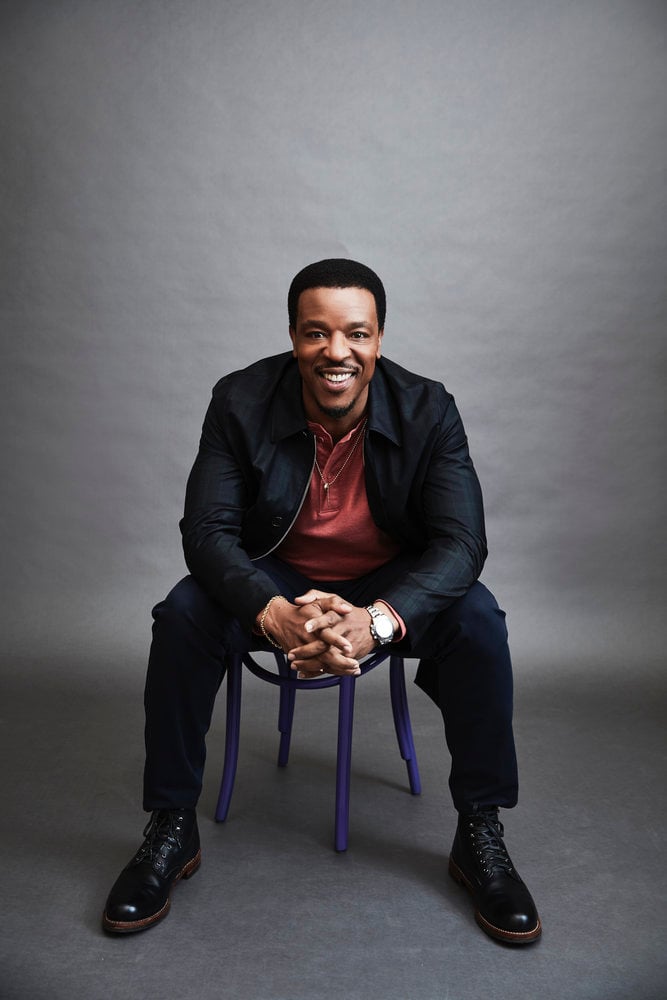 "In my theater training, the first thing they teach you is to stand flat footed on the stage and let the words work for you," Hornsby said. "You just have to harken back to those days and that's really what it is. At the end of the day, you have to take on the challenge of being an actor playing the role and you have to do it. "
New technology gives Lincoln Rhyme more swagger
Deaver wrote The Bone Collector in 1997 and the movie adaptation came out two years later. In the 20 years since, technology has given quadriplegics more mobility and access to interact digitally. Those technologies are on display in Lincoln Rhyme: Hunt for the Bone Collector.
"I think they change his situation immensely," Hornsby said. "When you're talking about the advent of technology and where we've come in just 20 years, I think what it does it helps enhance the storytelling, enhance the visual capabilities. From episode one to episode two, Lincoln goes from the bed to a wheelchair. Just that mechanical wheelchair wasn't really there to the same degree 20 years ago that's there now."
The technology of filmmaking has changed the way the show can portray Rhyme too. Deaver could write all of Rhyme's thought processes in prose, but the show can animate his thoughts visually.
"Obviously, we're in a visual medium," Hornsby said. "So when you talk about Lincoln's genius, now instead of telling you how brilliant he is, we can show you using the advent of CGI and all those things to really help enhance the storytelling and give people a reason to really lean into what their watching versus just being a blank slate."
Russell Hornsby wasn't ready to give up his swagger
If you've seen Hornsby in The Hate You Give, Creed II or Grimm you've seen his swagger. 
"Being a black man from Oakland and raised in hip hop, we lend ourselves to the idea of swagger, how one walks and everything like that," Hornsby said. "I really rely on that as an actor, the idea of swagger and all those things, how you walk."
Hornsby knew playing Rhyme would be a challenge, but he found ways to give Rhyme his own kind of swagger.
"What I've started leaning to actorally is Lincoln has a cerebral swagger. That's why I'm using the Shakespeare aspect as a model. How he colors his words, his emphasis, where he takes pauses and beats and what not because that's very theatrical. Because Lincoln can't move, he has to use a theatrical tone as emphasis to help tell the story. So you'll hear in a sense, this is conscious, a heightened Lincoln. It's heightened language and that's purposeful quite honestly."

Russell Hornsby, Television Critics Association interview, 1/11/2020