How Lindsey Stirling Became the 'America's Got Talent' Success Who Never Won the Show
Rejection stings. That's true for everyone. Artists tend to face more rejection than the rest of us. Being successful as an entertainer means putting yourself out there, which can mean more critics. It usually means actors and musicians develop a thicker skin. Still, not getting picked for a part hurts. Apparently, at least for Lindsey Stirling, the sting of rejection doesn't go away even after huge success.
When Stirling was kicked off of America's Got Talent, the rejection stung. So did the nasty things the judges said about her. Now, almost 10 years later, Stirling still feels the burn.
The comments were ugly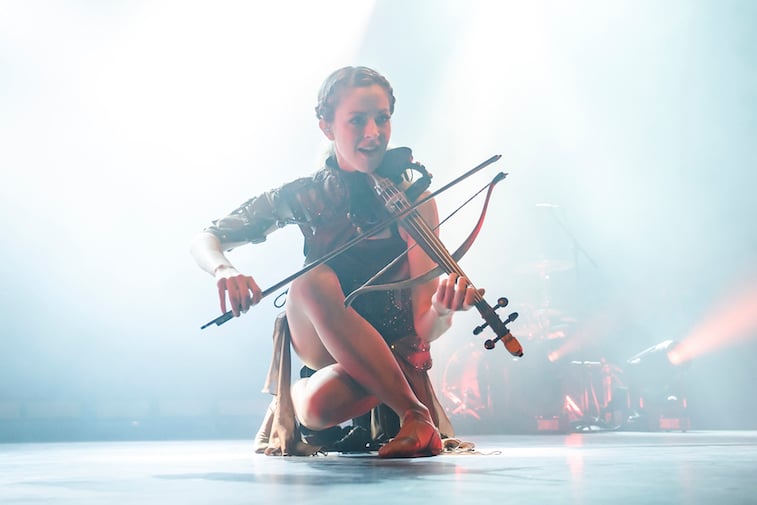 The judges did not hold back when they kicked Stirling off the show. Stirling has since found fame as a violinist, and she's also a best-selling author. 
When she watches her performance on America's Got Talent in 2010, she says she knows that despite her subsequent success, it wasn't her best performance. We're not sure that merited nasty comments from the likes of Piers Morgan and Sharon Osborne. Stirling says the truth of their criticisms made them hurt all the more.  
"Looking at the video, I wasn't great, and it's not that they were wrong. And I think that's why it hurt so bad when I was on the show and I got kicked off and when they said really mean things to me. It hurt so bad because it was kind of true, and I think the truth hurts way more."
Stirling thinks it's hilarious they want her back
She recently got a call to see if she would be on America's Got Talent: Champions. At first she thought she would be asked to perform on the show as a guest. When she found out she was being asked to compete as a contestant, she couldn't believe it. In her opinion, asking her back after her disastrous first show is almost an insult.
"It was really funny because they called me, and I thought maybe they wanted me to be a guest performer or something and I literally, my jaw kind of dropped. They were like, 'We want to invite you back on America's Got Talent.' And I was like, 'Thank you. I don't mean to be rude, but I would never come back to compete. Like, I'm sorry I do really well on my own now. I tour the world. Thank you, but absolutely not.'"
Stirling has millions of YouTube subscribers, and enough fans to spare. Going on Champions isn't necessary for Stirling. She doesn't need the career help.
After her dismissal from AGT, Stirling went on to become an international success. She's won two Billboard Music Awards.
There would be different judges
Piers Morgan delivered one of the most hurtful comments of all when he told Stirling her violin sounded  "like a bunch of rats being strangled."
Even though Stirling as made it crystal clear that she will not be competing on the show, she may come back for a guest performance. If she does get invited on, the good news is she won't have to see Morgan again.
He is no longer on America's Got Talent. Now he mostly spends his time on his British morning show, where he's become famous for insulting Meghan Markle, the Duchess of Sussex. Supposedly the duchess went on a date with Morgan before she met Prince Harry,  and then ghosted him. Since then he's dedicated his career to criticizing her.
It seems like the duchess and Stirling have something in common. Both have been viciously insulted by Morgan on television.