How Lizzo Went From Classical Musician to Rap Sensation
Lizzo is officially the hottest thing in popular music. Her hit single, "Truth Hurts" is being sung by fans of all ages, and her loyal followers can't get enough of her tongue-twisting rhymes.
Her road to success hasn't been an easy one and she's worked hard for every ounce of success that she has received. Plus, the rap superstar has a number of hidden talents that even diehard Lizzo fans might not be aware of.
Read on to learn all about one of the biggest acts in music today and her fascinating rise to the top of the charts.
Where was Lizzo born?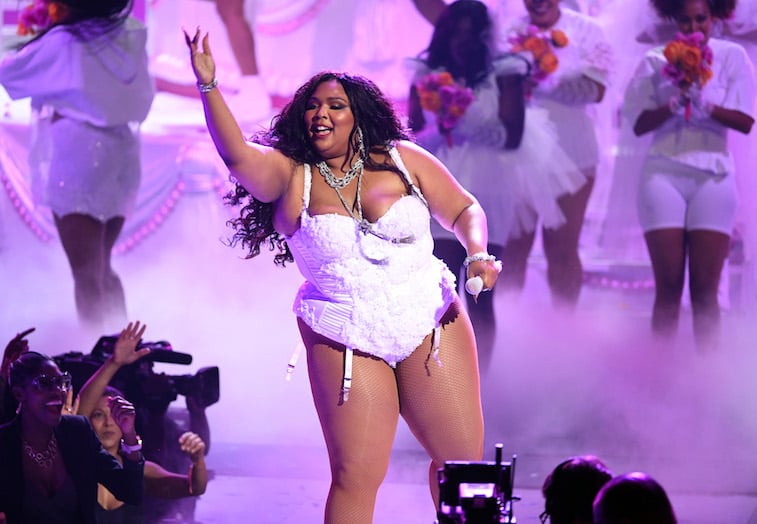 Lizzo was born Melissa Viviane Jefferson in 1988. Her hometown is Detroit, Michigan, but around her ninth birthday, her entire family moved to Houston, Texas.
Lizzo's interest in music started very early and when she was 14, she started rapping in a group that she formed with her friends, titled the "Cornrow Clique." 
By that time, she had already been playing the flute for several years and even went to the University of Houston on a music scholarship. The flute has now become one of Lizzo's trademarks. She practices for up to four hours a day in order to keep her hand in, and her flute even has its very own Instagram account.
Fans love the moments in Lizzo's shows where she incorporates the flute, often playing bits and pieces of classical songs in the midst of red-hot dance and hip-hop numbers. That's one of the beauties of Lizzo — she doesn't follow any stereotypes and loves to march to the beat of her own drum.
How did Lizzo become famous?
In 2011, Lizzo moved to Minnesota and continued to pursue her musical career. She started working with local groups and even formed her own, Lizzo & the Larva Ink, which became quite well-known around Minneapolis. Lizzo's debut album, Lizzobangers, was released in 2013 and was widely praised by both critics and audiences.
Over the next couple of years, Lizzo worked on new music and toured the United States, gaining new fans and refining her craft. She released her second album in late 2015, Big Grrrl Small World. It also received critical acclaim and Lizzo became known as one to watch.
In 2019, Lizzo broke through and started achieving huge commercial success – her music was used in multiple film and television soundtracks, such as I Feel Pretty, Grown-ish, Blockers, and The Bold Type. The result was that her music was exposed to even more people than ever before and even those who had never attended a Lizzo concert started becoming aware of the talented, sassy artist.
What's next for Lizzo?
Also in 2019, Lizzo has started to experiment with acting, another one of her talents. She lent her voice to the animated film UglyDolls, and will also be appearing in the highly-anticipated film Hustlers, opposite Jennifer Lopez and fellow rapper Cardi B.
The singer will be headlining a number of major festivals and events over the next several months, including the Rule Breakers event hosted by Bustle, as an homage to trailblazing women and nonbinary artists from all over the world.
Lizzo has become an advocate for body positivity and thus, is a role model for women everywhere. She is open about how women should all love themselves no matter what size they might be and loves to involve her audiences in mantras of self-love.
She is beloved on social media for her positive and enthusiastic nature, and her fans know that they can always count on her to deliver a fun, motivational, and exciting show.