How Long Did Tom Brady Play for the New England Patriots Before He Left?
The world may be coming to a halt due to coronavirus (COVID-19) but the big news of the day is that Tom Brady, the former quarterback for the New England Patriots, has decided to leave the team that made him famous. So how long was he with the Patriots before he decided to leave?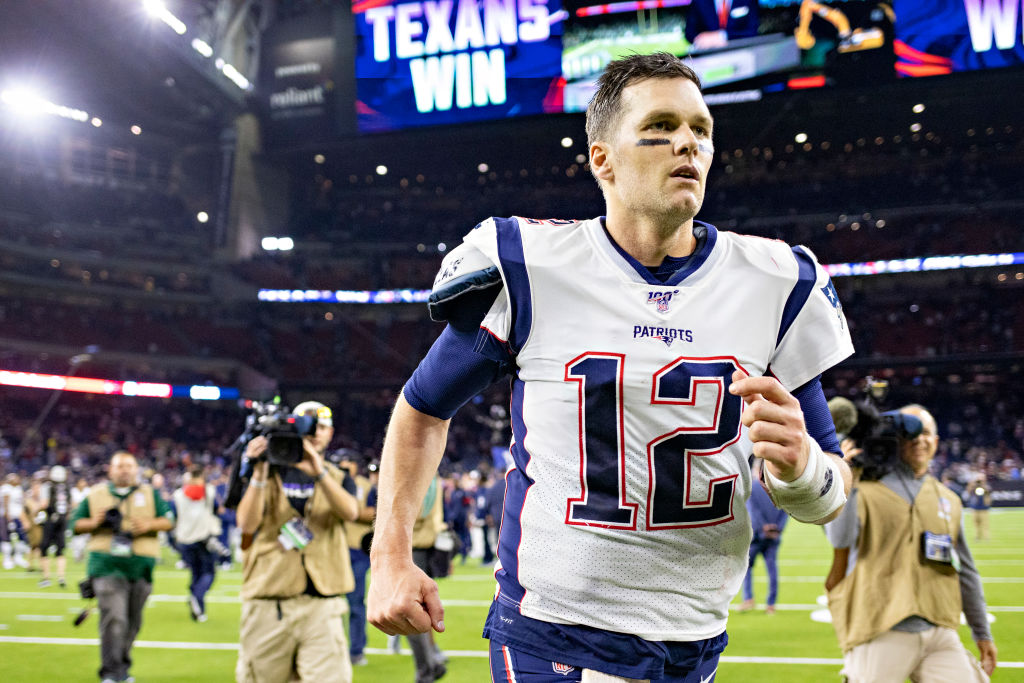 How did Tom Brady make his decision?
Brady and his wife Gisele Bundchen operate as a team. So, though this was a big decision for him, Bundchen supported him completely.
"Gisele knows that Tom has dedicated his life to football, and although a decision hasn't been made yet, all she ever wants is for him to be happy," a source told HollywoodLife prior to Brady's announcement. "She will support him no matter what decision he makes, whether it's to stay with the Pats or to move and play for another team."
"Like any husband and wife, they discuss what is best for their family and will come to a decision when the time is right," the source said. "At the end of the day, they are blessed and have so much to be thankful for. There really is no wrong outcome."
When considering his options, money was reportedly one of the biggest factors, along with the chances that he could win with any of the teams in question.
"The Tom Brady sweepstakes will be at an even more fever pitch in a little over a week, and Tom is going to listen to all the offers that are sent his way, especially from the New England Patriots," another source told the outlet. "As much as he is looking to get paid, he still wants to win. There are so many variables on how he is going to make his decision, but money and years on his future contract are at the top of the list."
How long was Tom Brady with the New England Patriots?
Brady was with the Patriots for 20 years and he won six Super Bowl titles with the team, making him the most decorated quarterback in the league. But, nevertheless, Brady is ready to move on.
"Although my football journey will take place elsewhere, I appreciate everything that we have achieved and am grateful for our incredible TEAM accomplishments," Brady wrote of his team in a statement on social media. "I have been privileged to have had the opportunity to know each and every one of you, and to have the memories we've created together."
He, then, thanked the fans and state that has supported him all these years.
 "I wanted to say thank you to the incredible fans and Patriots supporters," he wrote. "[Massachusetts] has been my home for twenty years. It has truly been the happiest two decades I could have envisioned in my life and I have nothing but love and gratitude for my time in New England. The support has been overwhelming I wish every player could experience it. My children were born and raised here and you always embraced this California kid as your own."
Where will Tom Brady go?
Brady has not announced which team he will join for next season. He will become a free agent tomorrow. The teams that are expected to have strong offers for the quarterback are the Tampa Bay Buccaneers and the Las Vegas Raiders.