How Long Do 'Chopped' Judges Take to Decide Who Gets Kicked Off the Show?
Judges rate Chopped chefs' dishes based on a few key factors — not all of them having to do with how the food actually tastes. And they actually take more time than you might think to decide who moves on to the next round and who doesn't.
Here's how it works behind the scenes, plus how much chefs win if they make it to the end of the episode without getting chopped.
How do Chopped judges rate chefs' dishes?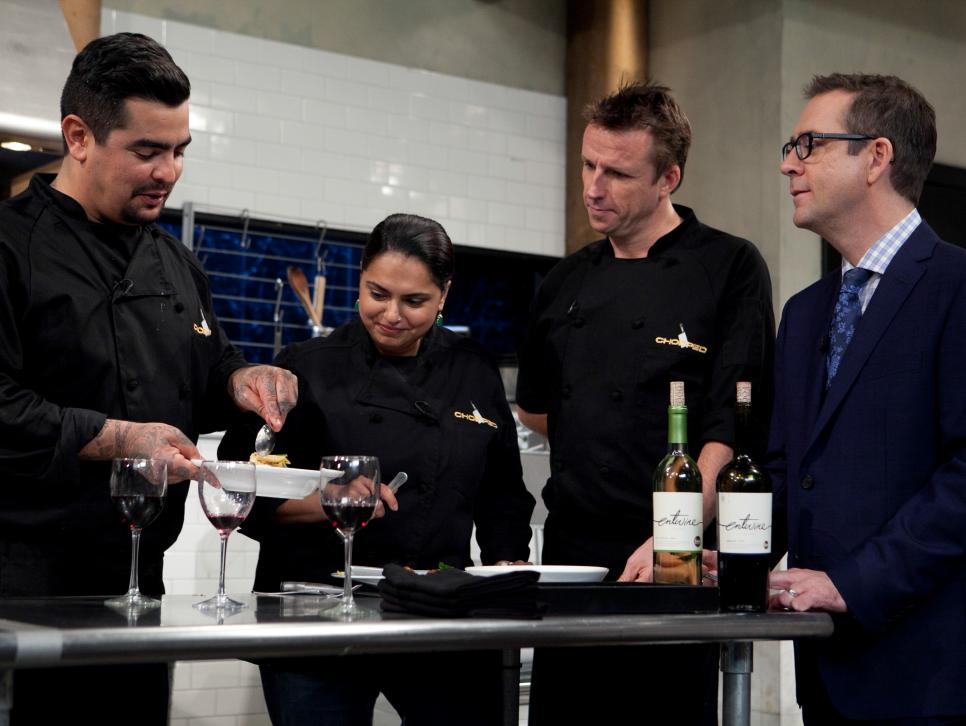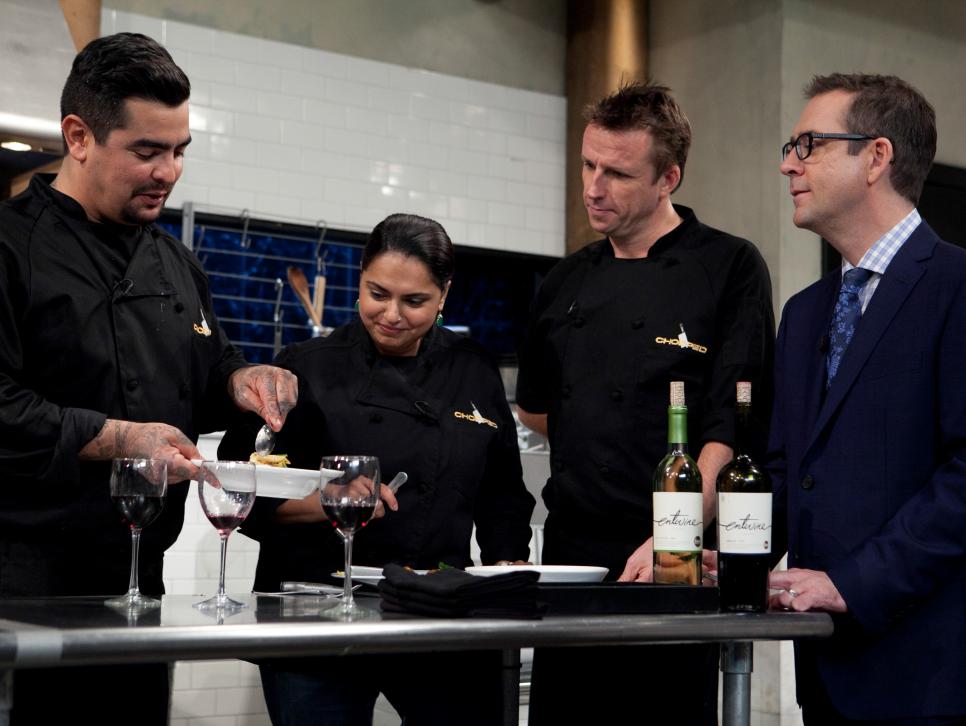 On Chopped, it's not just about how the food tastes — though that's still an important part of the judging process.
Contestants are purposefully pressed for time, forcing them to improvise and execute food quickly. They have to race against the clock to make it look and taste impressive — which isn't always easy to do when you're given a basket of ingredients that, to the casual cook, might not seem like they belong together.
Judges rate dishes based on three main factors:
Presentation — How does the food look on the plate? Has everything been laid out carefully and strategically?
Taste — Would they order the dish at a restaurant? Do the flavors blend? Is it an overall pleasant experience?
Creativity — Were judges surprised that certain flavors or textures worked well together? Did the chef take care to prepare something unique, instead of just throwing on an ingredient at the last minute?
Some of this can be evaluated on the spot: A judge can simply look at a dish and know it hasn't been plated in a way that looks pleasing. But decisions about whether or not a contestant gets chopped have to be unanimous — which means things can get heated (and take a while) if even one judge disagrees with the rest.
How long does it take to decide who leaves the show?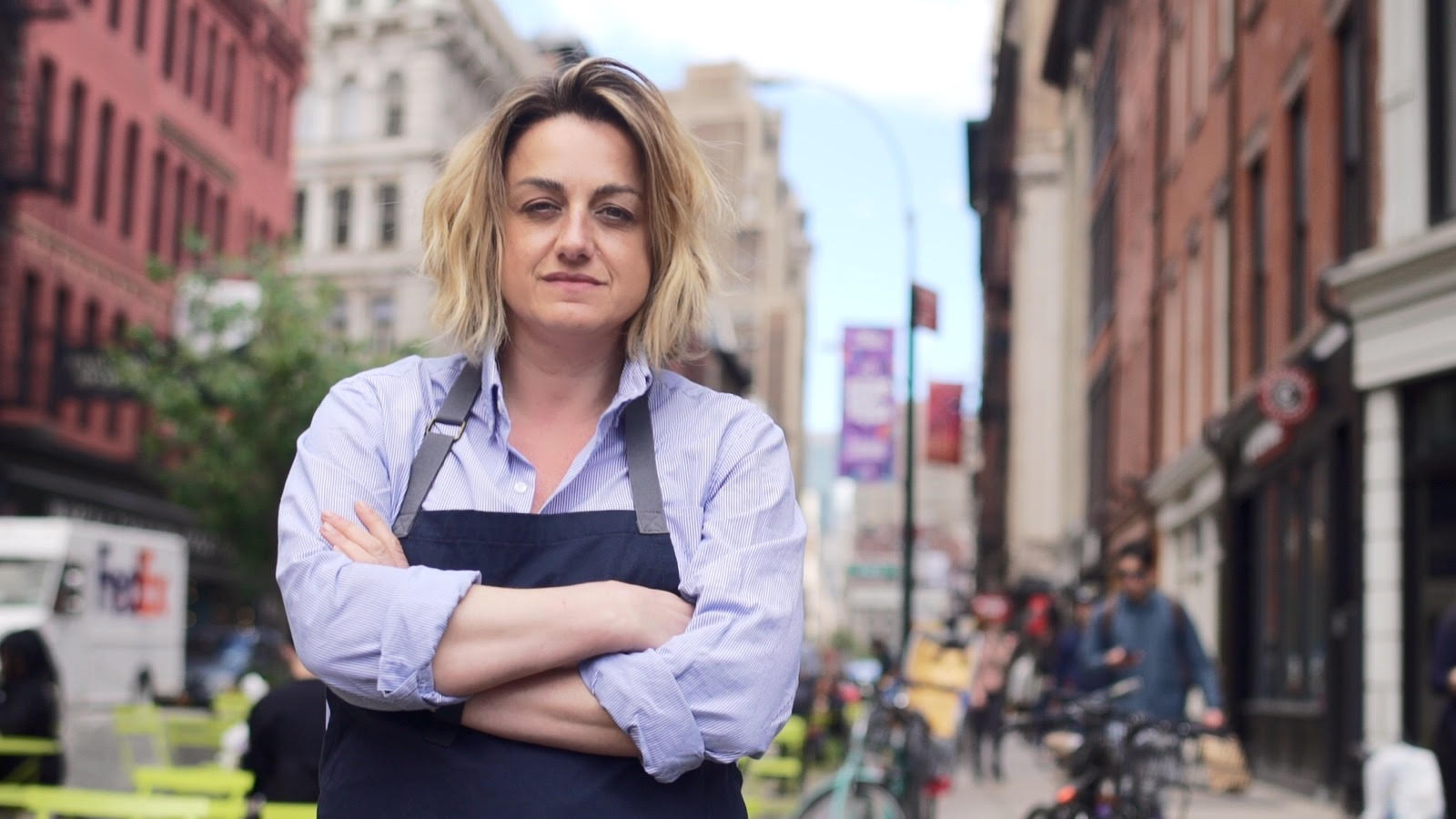 After the judges sample each contestant's dish, they discuss their thoughts on the food and each chef's performance between the four of them.
When you're watching the show, it seems like this process only takes minutes at most. But that's because things have been edited down due to time constraints. In reality, it actually takes judges much longer to decide who stays and who gets chopped.
Judges all have to agree on who should stay and who has to go — and if no one agrees, the process can take anywhere from 20 to 40 minutes. According to judge Amanda Freitag, it really depends on the round.
"The first round the contestants really show themselves," she said, "and sometimes that can be a little easier [than the last round]."
They also want to make sure they give helpful feedback when justifying why the chopped chef didn't quite make the cut. They take as much time as they can to come to those conclusions so chefs know where things went downhill.
What do Chopped winners get as a prize?
Chopped contestants compete for a $10,000 prize and must make it to the end of the final round without getting "chopped" in order to earn the money.
Unless they win the competition — meaning, they make it to the end without getting chopped — chefs don't get paid to be on the show. But the program does have a large audience, and if they own a restaurant or other establishment or business, it's a good way to get exposure for that even if they don't win.