How Long Has Queen Elizabeth II Known Prince Philip?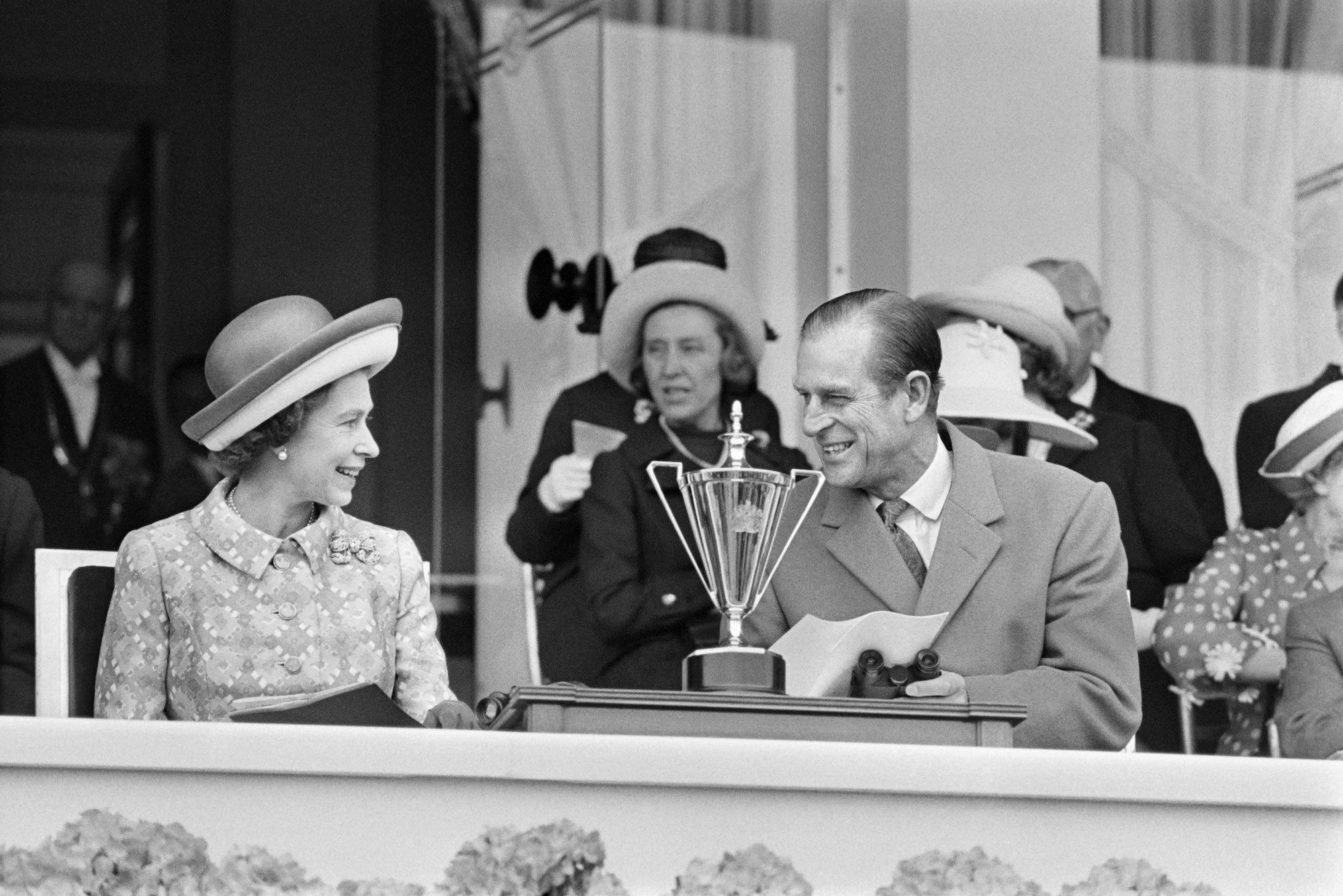 He was a prince in his native Greece, and in Denmark, too, but he'll never be the king of England. Nonetheless, Prince Philip Mountbatten is the man who Queen Elizabeth II has loved for most of her long and illustrious life.
How quickly did Queen Elizabeth II and Prince Philip fall in love?
Born Princess Elizabeth Alexandra Mary on April 21, 1926, Elizabeth first laid eyes on Prince Philip when she was a child. Because they are third cousins by way of their mutual great-great-grandmother, Queen Victoria, Elizabeth and Philip occasionally attended the same family functions as youngsters.
The earliest documented meeting between the two happened at a 1934 wedding when Lilibet, as she was then called, was 8 years old and Philip was 13. They met again at the coronation of King George VI in 1934. Due to their five-year age difference, neither paid much attention to the other.
That all changed for Elizabeth when she was 13 years old and Philip was an 18-year old Royal Navy cadet. It was July 22, 1939, and the King and Queen were visiting the Royal Naval College at Dartmouth with their daughters. A naval officer named Dickie Mountbatten invited Philip to join him for tea and lunch with the royals.
According to a cousin who attended the luncheon, the young princess fell in love with her future husband that very day.
Windsor Castle and WWII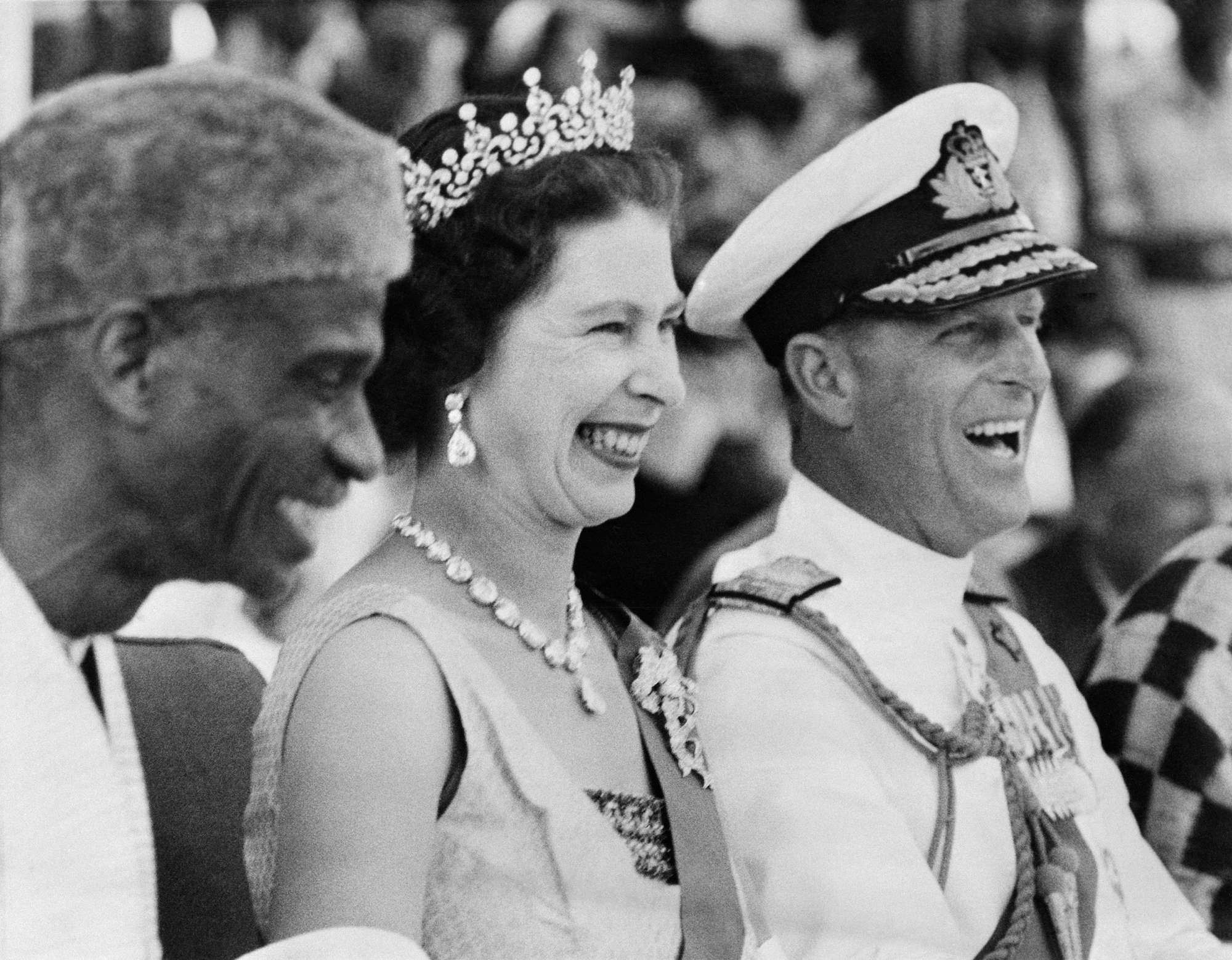 After dining together at the Naval Academy, Princess Elizabeth went home to London. Philip went off to serve at sea with the Royal Navy. The pair exchanged letters throughout World War II. In 1943, Philip visited Windsor Castle where he enjoyed watching the teenage future queen in a Christmastime performance of Aladdin.
The following summer, Philip accepted an invitation to visit Balmoral, the royal family's holiday estate in Scotland. After returning to his military post in the Far East, Philip penned a letter to Elizabeth's mother to thank her for the visit. He told her how much he relished "the simple enjoyment of family pleasures and amusements and the feeling that I am welcome to share them."
In March 1946, Philip moved back to London where he was a frequent guest at Buckingham Palace. Whenever the young military veteran roared up in his black MG sports car, hilarity was sure to ensue. Elizabeth and her sister Margaret thoroughly enjoyed Philip's informal charm that stood in stark contrast to the typically stuffy crowd that surrounded the monarchs.
A secret engagement
In 1946, when the princess was 20 and Philip was 25, the royals invited him for an extended summer stay at Balmoral. During this visit, the dashing prince proposed marriage to Elizabeth, and she accepted without hesitation. Her father consented to the engagement with the condition that it not be announced until Elizabeth turned 21 the following April.
In the months that ensued, the sweethearts played it cool in public, but Philip did send a letter to the Queen in which he expressed his complete and unreserved love for her daughter. During the secret part of their engagement, Philip escorted Elizabeth and her sister to movies, plays and other social events without ever spilling the beans that he and Lilibet were to be married.
In 1947, the princess' fiance relinquished his title as His Royal Highness Prince Philip of Greece. He changed his last name from Battenberg to Mountbatten and received confirmation by the Church of England. On July 9, 1947, the royal engagement was formally announced, and Philip presented Elizabeth with an engagement ring made with diamonds from his mother's tiara.
70 years married and still going strong
Shortly before the royal lovebirds married at Westminster Abbey on November 20, 1947, the King bestowed upon Philip the titles Duke of Edinburgh, Earl of Merioneth, and Baron Greenwich. He also decreed that Philip would be henceforth addressed as "His Royal Highness."
Elizabeth was crowned on June 2, 1953, in the same church where she was married. After a remarkable 70 years of marriage, it is apparent to anyone who sees them that Elizabeth and Philip are still very much in love.