How Long Have Ashton Kutcher and Mila Kunis Been Together?
Mila Kunis (The Spy Who Dumped Me) and Ashton Kutcher (The Ranch) have an interesting love story. Learn how they met, what they bought on Etsy for their wedding, and the story of their first kiss, ahead.

How did they meet?

Kunis and Kutcher met on the set of That '70s Show. When they started the show, she was 14 and he was 19.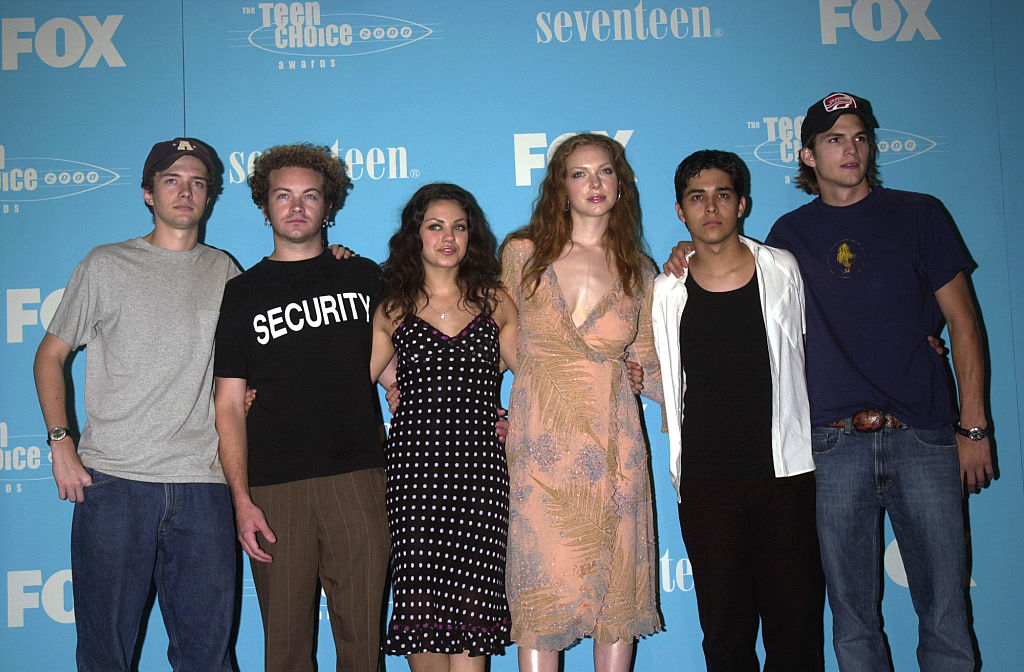 Kunis lied about her age to get on the show. When asked her age, she said she'd "be 18 on my birthday," but didn't say which birthday. Needless to say, Kunis secured a spot on the show. Later, she shared her first kiss with Kutcher who talked about the experience with Howard Stern in June 2017.

"I think I was her first kiss, like, on the show," Kutcher said. "It was really weird. I was like, 'Isn't this illegal?' It was really awkward. She was 14! She was like my little sister. I wanted to make sure she was OK."

When did they start dating?

Even though they had met during That '70s Show, Kutcher and Kunis didn't start dating until 2012. They reconnected at an awards show after-party where Kutcher invited Kunis to a housewarming party.
He reportedly had the intention of setting her up with one of his friends. She went to the party and talked about it on a 2016 episode of The Howard Stern Show.

"Long story short, I didn't leave until the next morning," Kunis told Stern. "[It was the] first time I ever slept over while I was single."
How long have Ashton Kutcher and Mila Kunis been together?
Starting from when they reconnected in 2012, Kunis and Kutcher have been together since 2012. While they've been together for seven years, they've known each other since they were teenagers.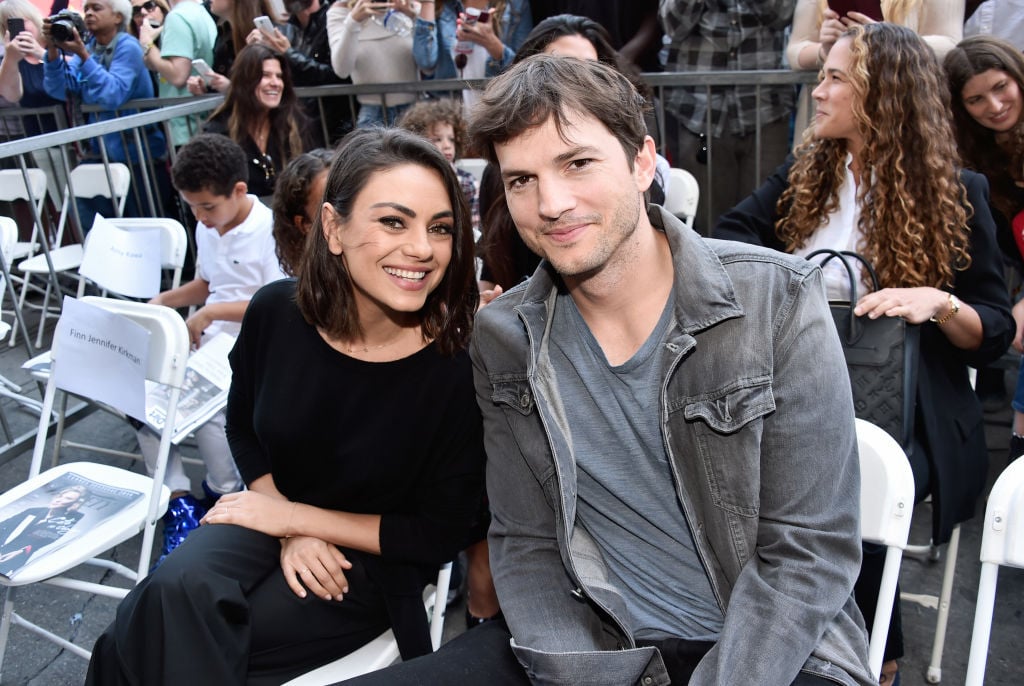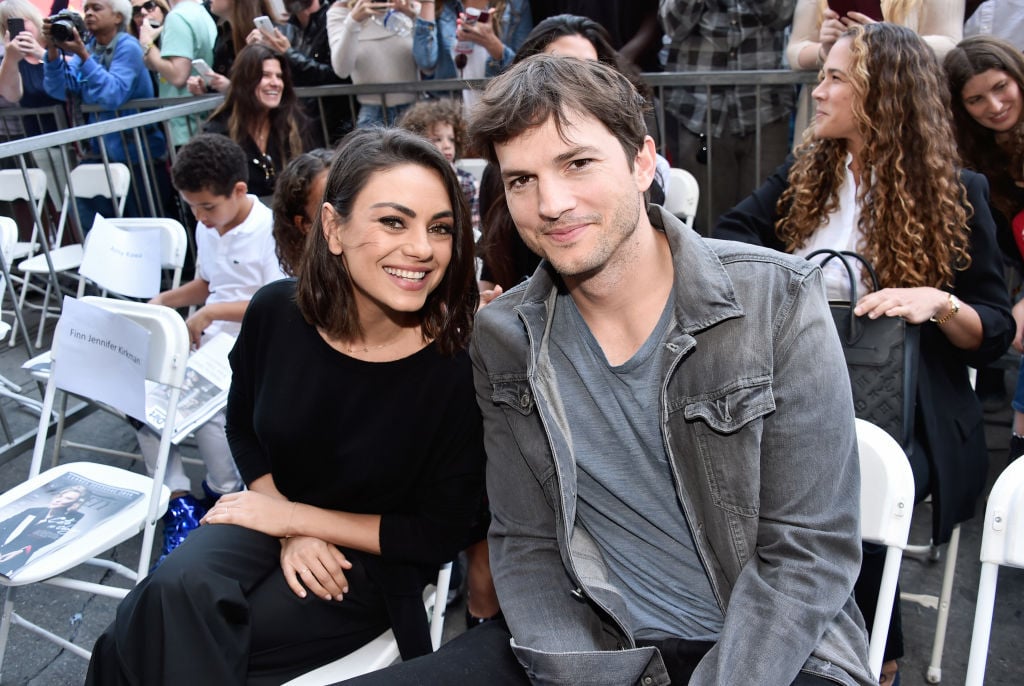 No strings attached

The couple made their relationship exclusive after three months of dating after trying a "no strings attached" method.

"It was funny because I'd just done this movie called No Strings Attached and she just did a movie called Friends With Benefits and we legitimately lived out our movies, which was virtually the same movie," Kutcher said.
Bought wedding bands on Etsy

In 2015, the couple got married. During a 2016 appearance on Conan O'Brien's late night talk show, Conan, Kunis talked about buying wedding bands on Etsy after being shocked at Tiffany & Co.'s prices.

"I was like, 'They're how much? This is astronomical,'" Kunis told Conan. "So, I went on Etsy and I was like, '$90?' I was like, 'Buy now!' Ashton's was $100, so technically his wedding band was a little bit more expensive."

They have two kids

Kunis and Kutcher have two kids together. They have a daughter, Wyatt, and a son, Dimitri. Kunis told Entertainment Tonight why she and her husband like having two children in March 2017.
"We're good on two right now," Kunis said. "We're solid. It's perfect, it's like, great, you know? I have two really healthy, really wonderful kids. Why test my luck?"

"[With two kids] you're running defense a little bit, like, one's got one and the other's got one and it's OK. I think it's when it becomes three is when you're like, you're just playing offense…You're scrambling trying to keep them all in line."