How Long Have Chris Evans and Scarlett Johansson Been Friends?
Anyone with eyes can see that Scarlett Johansson and Chris Evans have great chemistry. Why is this? The pair have known each other practically forever — especially by Hollywood standards. While many may think the two met on the sets of Marvel flicks, they actually met elsewhere. Let's take a look at the history between this iconic, superhero duo.
What was Chris Evans' first movie with Scarlett Johansson?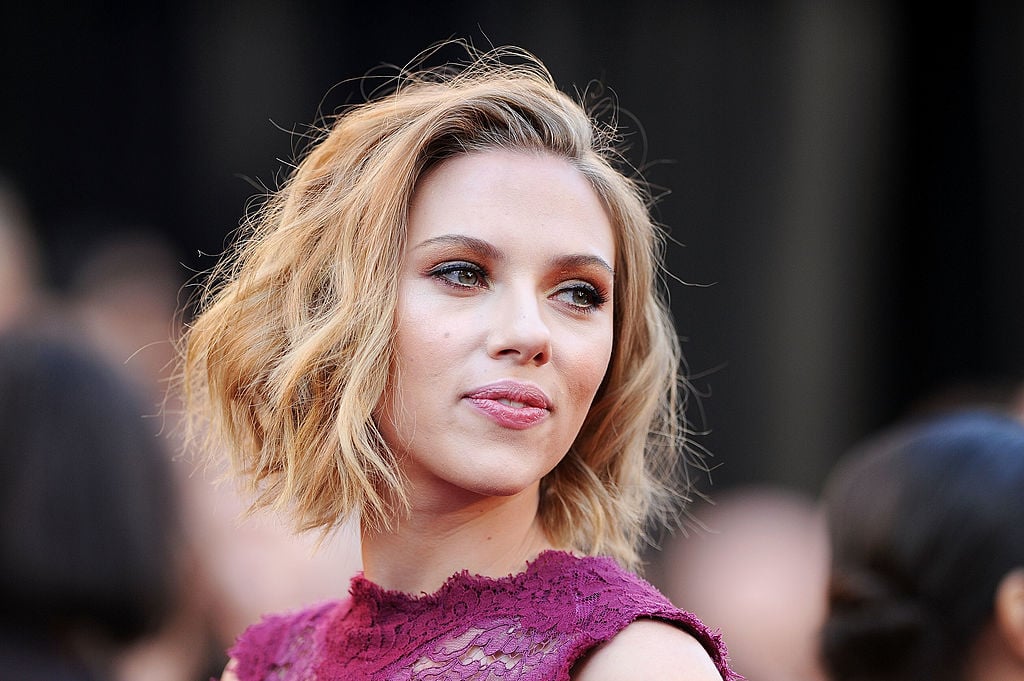 Way back in 2004, Johansson and Evans made their first movie together. A teen comedy-heist film called The Perfect Score. The movie features a group of six teens who devise a plan to steal the SAT answers, so they can all get the perfect score on the test, and therefore have a shot at a decent future.
When they were cast in the film, 20-year-old Johansson had already made a name for herself in the film industry. Her most notable movie at the time was Lost in Translation. Evans was still a fairly new actor, although he had just had his first taste of success with the spoof comedy Not Another Teen Movie.
When asked about working with Evans on their first movie together, Johansson told Variety: "Our story lines don't cross paths too much. We did have one scene where we had to sing together. I was talking to Chris about it the other day, actually…. Even then, there was an ease between us on screen."
It's clear that even though the two didn't have a whole lot of scenes together, they must have hung out a decent amount on set. The two became good friends and the rest is Hollywood history.
Did Chris Evans and Scarlett Johansson co-star in movies before MCU?
Before the famous duo became superheroes, Johansson and Evans worked on one more movie together in 2007. The Nanny Diaries is the story of a college graduate, played by Johansson, who goes to work for a rich New York family, as a nanny. Evans played the love interest, simply named "Harvard Hottie." This movie featured the pair's first on-screen kiss. Fans and critics commented on what good chemistry the pair had, probably because, at this point, they had become friends.
Scarlett Johansson and Chris Evans in the Marvel Cinematic Universe
In 2012, Johansson and Evans finally came together as part of the Marvel Comic Universe, beginning with The Avengers. Johansson told Variety, in the same interview mentioned above, that she had to talk Evans into joining the team.
"I talked to him a little about it, because I had already signed on to do Iron Man. Of course, the pressure wasn't on my shoulders like it was on Chris'. I was playing a character that Marvel was interested in, but we didn't know if the audience was going to be totally behind the Widow at that point. It was like dipping my toe in. He was taking the full brunt of the production on his shoulders. It can feel like a gilded cage at times."
Johansson and Evans went on to star in five more Marvel movies after The Avengers, including Captain America: The Winter Soldier, Avengers: Age of Ultron, Captain America: Civil War, Avengers: Infinity War and Avengers: Endgame. That makes a total of eight movies the pair have worked together.
Are Chris Evans and Scarlett Johansson dating?
Because Johansson and Evans have such great chemistry and have known each other so long, it's no surprise that people often wonder if they're secretly dating. Both of them are gorgeous, and they seem to get along so well, so why not?
They each ended long term relationships right around the same time. Johansson divorced Romain Dauriac and Evans ended his relationship with girlfriend Jenny Slate. Add this to the fact that the pair were often seen out and about together during this time, and of course people were talking. Everyone was anxious to find out when they would finally announce they were dating. But, at last, it seems the rumors were untrue.
Johansson soon began dating Saturday Night Live star, Colin Jost and it appears the couple is very happy and recently engaged! Evans is reportedly single.