How Long Have Katie Holmes and Jamie Foxx Been Dating?
Actors Katie Holmes and Jamie Foxx are one of Hollywood's most private couples. As such, many details surrounding their relationship aren't available, but what we do know is ahead.

Katie Holmes and Jamie Foxx have been dating for (maybe) five years

Foxx and Holmes began dating in 2013, maybe 2014. Because they're such a secret couple, we don't know exactly when they began dating but in August 2013 rumors started circulating that they were together, according to Marie Claire.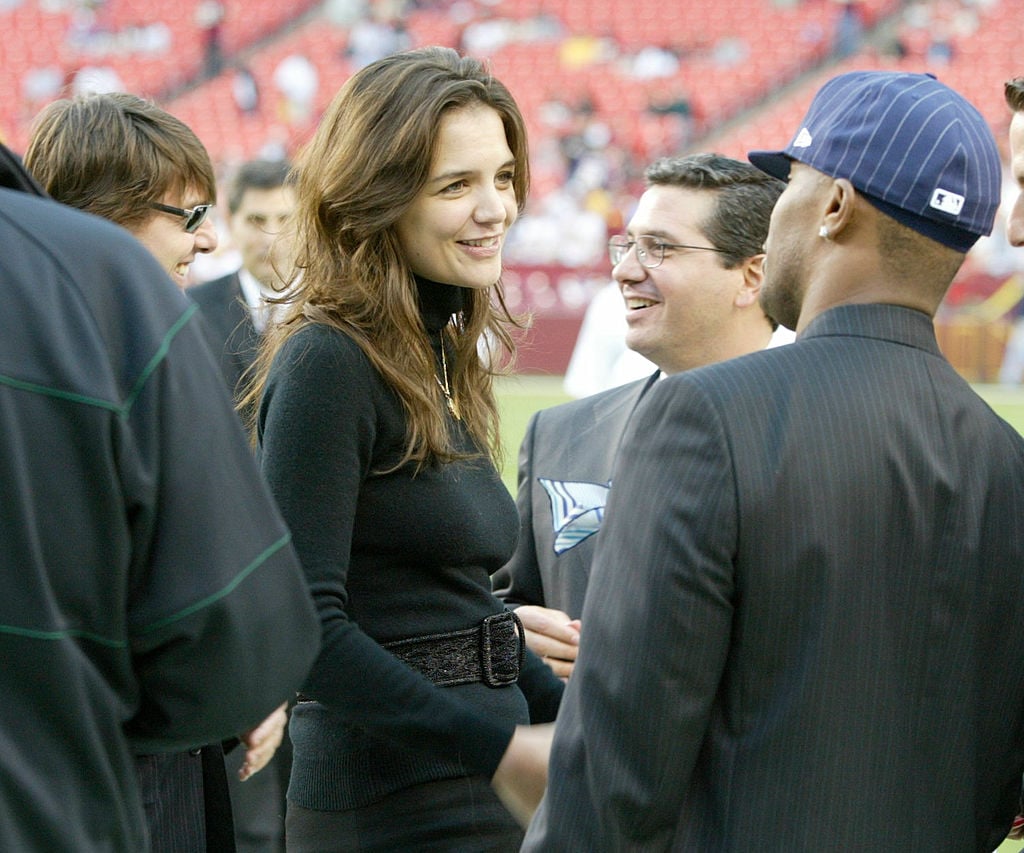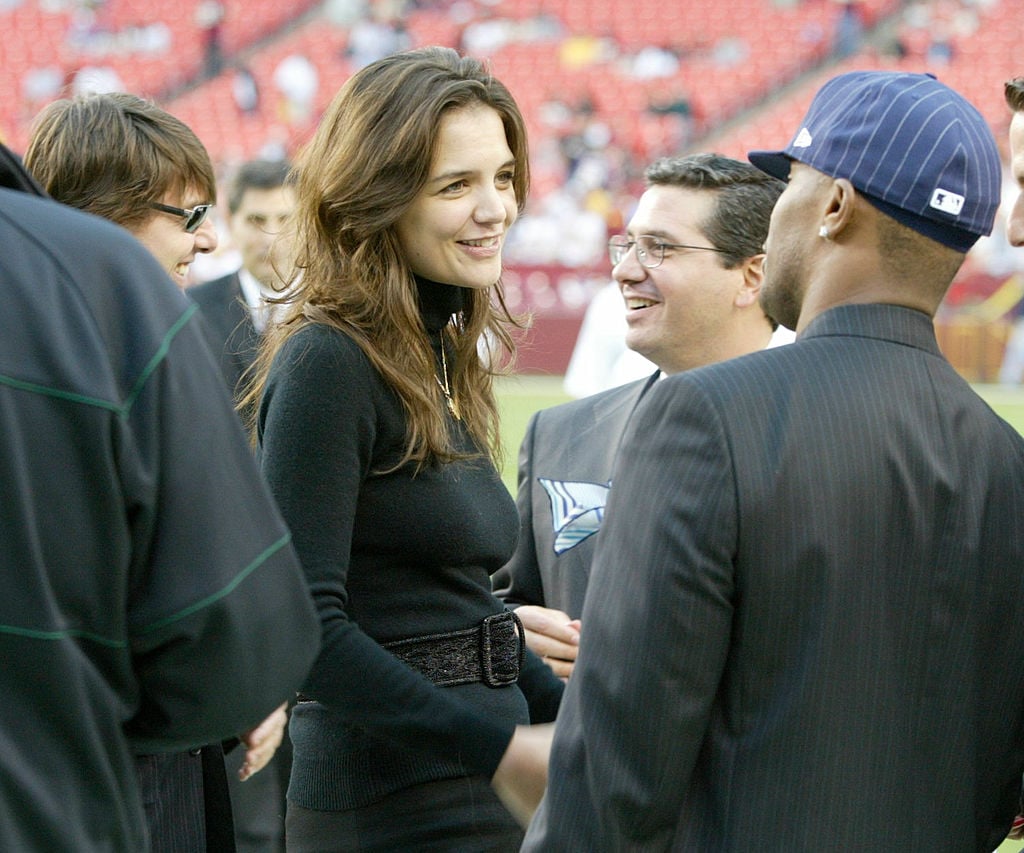 Holmes had been divorced from Tom Cruise for about a year. Rumors starting flying after Foxx and Holmes were seen dancing arm-in-arm at a benefit held at the Apollo Theater.

They dated in secret for years

Not until March 2015 did photos published in UsWeekly show the couple holding hands. At the time, a source brushed off any major romance. 'This is not some intense romance," the source told UsWeekly.
"Jamie and Katie are friends and have been for a long time. They are two adults who are attractive and single, and so apparently conclusions will be drawn…But contrary to those conclusions, they're not about to run off and make some serious commitment," they added.

Nine months later, Holmes reportedly attended Foxx's birthday party which took place in New York City. Other attendees included Jennifer Hudson and Alicia Keys and more.

Both were seen wearing what appeared to be wedding bands

Foxx and Holmes had the world thinking they were married in March 2016 after they were both seen sporting rings on their wedding fingers. A spokesperson for Foxx dismissed the rumors marking the first time either of their people had publicly acknowledged their relationship.

Claudia Jordan revealed Foxx and Holmes were dating
Fast-forward to 2016 when the couple may have already been dating for two-and-a-half or three years.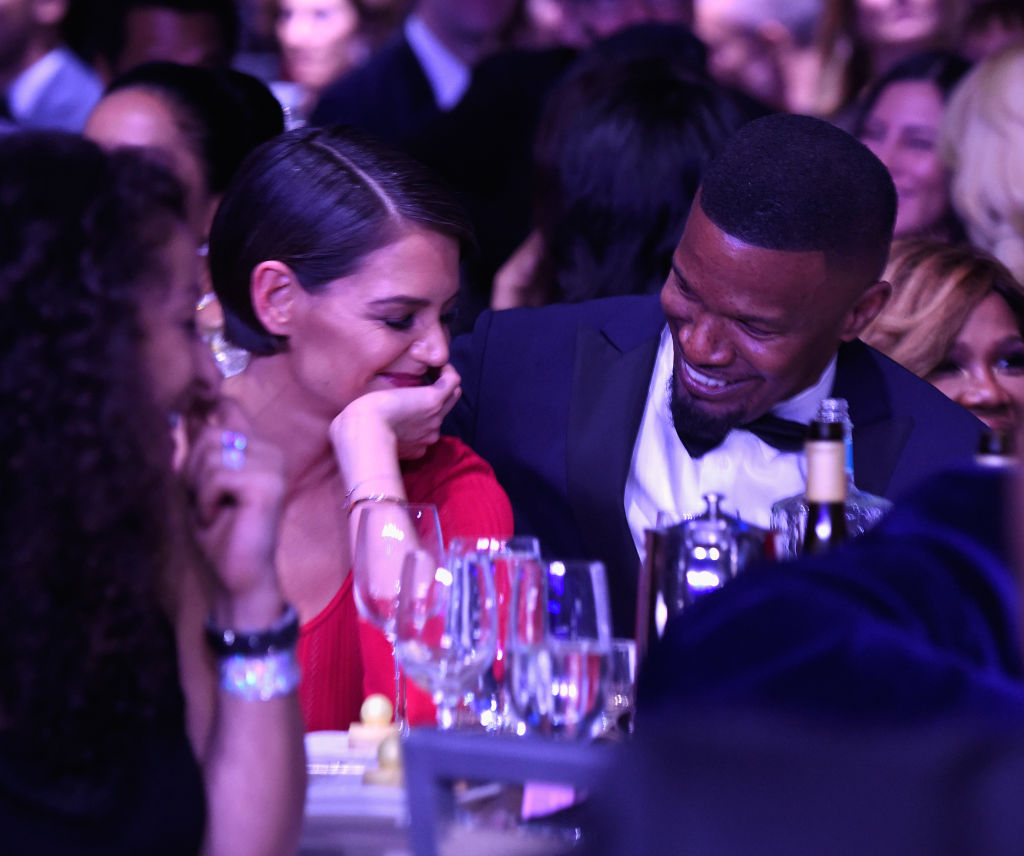 Actress and TV/radio personality, Claudia Jordan, who is a friend of Foxx's, confirmed that he and Holmes were dating as rumors had been suggesting years earlier. "He is very happy with her. I like that he seems very happy," Jordan said on the podcast, Allegedly.
Foxx and Holmes go public

In 2017, photographs surfaced of the couple taking a romantic walk on the beach holding hands. Holmes and Foxx still hadn't discussed their relationship in public with sources saying they wanted to "protect" their families.
"They keep it private and protect it for the most part because they don't want to disrupt either of their families," a source told UsWeekly. "Jamie rarely has her over his house and they mostly hang out separately from their kids."
Foxx walked off set during an interview with ESPN in Feb. 2019 after the interviewer asked him about his relationship with Holmes showing just how serious they are about keeping their relationship private.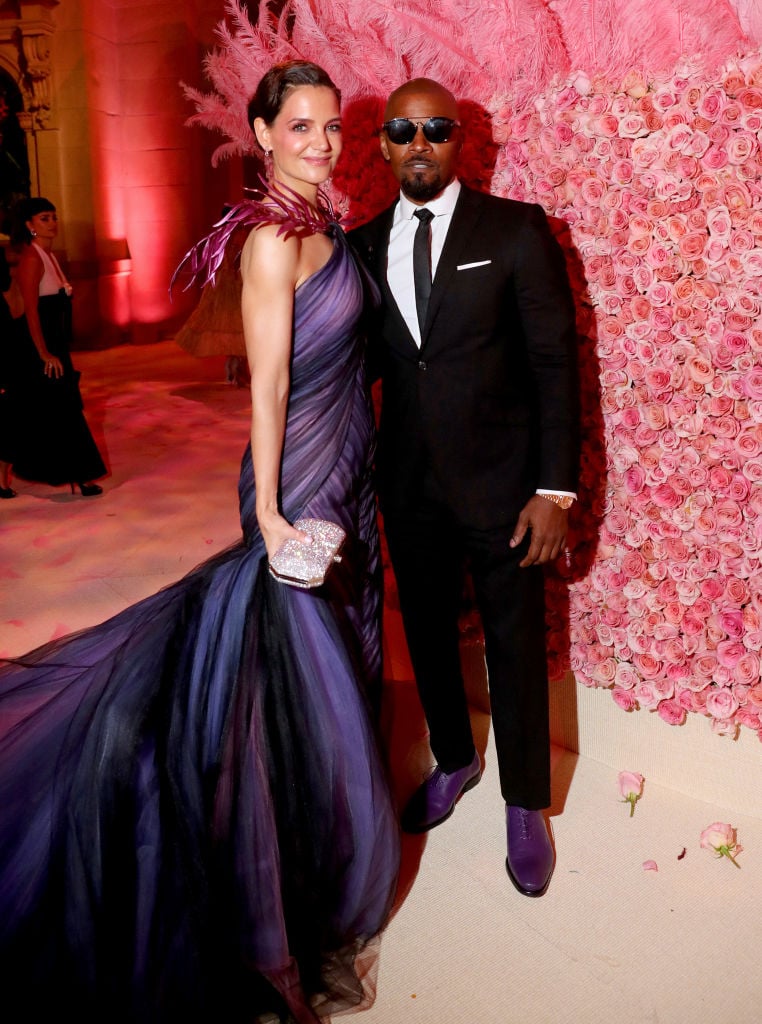 Red carpet debutBoth Foxx and Holmes have attended the same events but never been photographed together. That all changed last night at the 2019 Met Gala. The two didn't walk the steps of the Metropolitan Museum of Art together but they did pose for pictures once inside.