How Long Have Kristen Bell and Dax Shepard Been Married?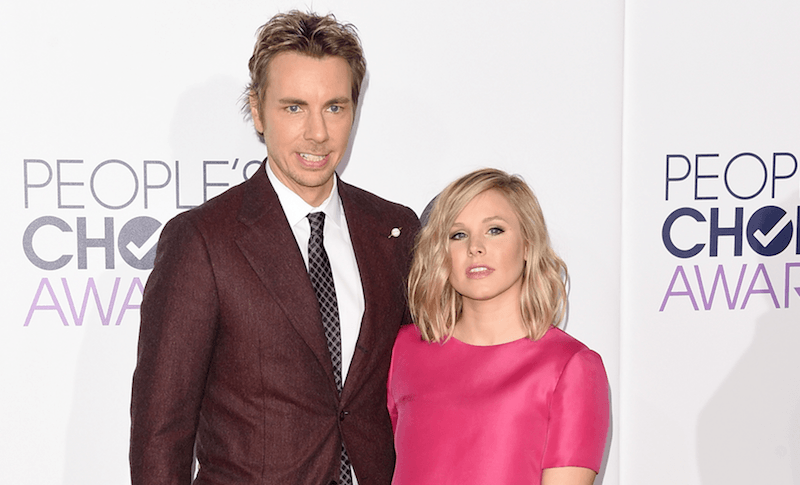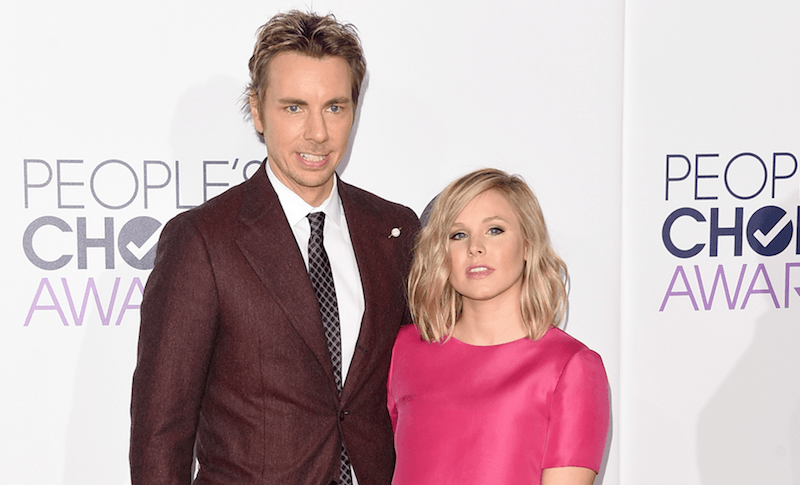 Kristen Bell is the cute and quirky star of The Good Place and the upcoming reboot of Veronica Mars. Dax Shepard is a Hollywood bad boy, known for his role in Parenthood and currently starring on Netflix's The Ranch. Together, the pair makes one of Hollywood's cutest couples. There are many things you may not know about them like, why they waited so long to get married and why they have gone to marriage counseling. Let's take a closer look at this Hollywood power couple.
Kristen Bell and Dax Shepard met in 2007
When Shepard first met Bell, he thought, "Who is this sparkly creature?" He told Good Housekeeping that when he first met her friends, he thought they must be in some kind of cult, joking that he was "suspicious of their unbridled happiness." But he quickly saw the good in Bell's world outlook, "She gives people the benefit of the doubt."
The two got engaged in 2009 while filming the movie When in Rome. However, they didn't get married until four years later. The couple stated that they didn't want to get married until California legalized same-sex marriage. The state passed the law in June 2013, and the couple was married on October 17, 2013, at the Beverly Hills courthouse.
Shepard is [A LOT] taller than Bell
If you see the two standing next to each other, you are likely to think, "Wow, he's pretty tall." And it's true, Shepard is tall at 6'2″. But Bell is much shorter than her husband. The Frozen star is only 5'1″, meaning she's over a foot shorter than her husband.
Their height isn't the only difference between them. Shepard is covered in tattoos and has a bad boy past. On the other hand, Bell is known for her "goody-goody" reputation. They admit that they have different backgrounds and have faced some hurdles along the way because of it.
They believe that it's okay to go to marriage counseling
The couple doesn't try to pretend they have it all figured out. Bell says, "We fight about everything." She admits that she used to have a pretty bad temper, slamming doors and driving around the block. But couples therapy has taught the couple how to communicate better. They are committed to making their relationship work and know they have to work together to do that.
Bell and Shepard have been pretty open about their relationship. In fact, Bell told Men's Journal that she doesn't believe in monogamy. She says that humans probably aren't meant to be monogamous and that it's quite difficult. She has also noted that even after you are married, you are still attracted to other people. But that doesn't mean the couple has an open relationship. She told Harper's Bazaar, "Dax was in an open relationship in his 20s and it scared me when we first started dating. We don't have one and I don't know if we ever will."
Shepard and Bell are stronger than ever
Dax Shepard and Kristen Bell have been married since 2013. Together they have two kids (Lincoln, 5 and Delta, 3) and openly share their life and parenting journey on social media. They have been open about so many aspects of their life, and that's what makes them so relatable.
Though there have been rumors that Shepard cheated on Bell before the couple was married, Shepard denies this claim, writing on Twitter that the last time he saw this woman was before he even met his wife, "…her proof is a photo of us in 2005 (the last time I saw her). Additionally, I'm the fourth story she's sold to a tabloid (Matthew Perry, Jack Osbourne, Kid Rock, and now me!).