How Long Have Maren Morris and Ryan Hurd Been Married?
Maren Morris and Ryan Hurd are two country singers who have been making waves in the genre before anyone knew their names. Both Morris and Hurd started out as songwriters for popular artists before eventually having solo careers of their own.
Their commonality seems to have attracted them to each other, and the two of them make up one beautiful couple in country music. But many fans might be wondering: when exactly did Morris and Hurd meet and how long have they been married for? Here's what we know.
When did Maren Morris and Ryan Hurd meet?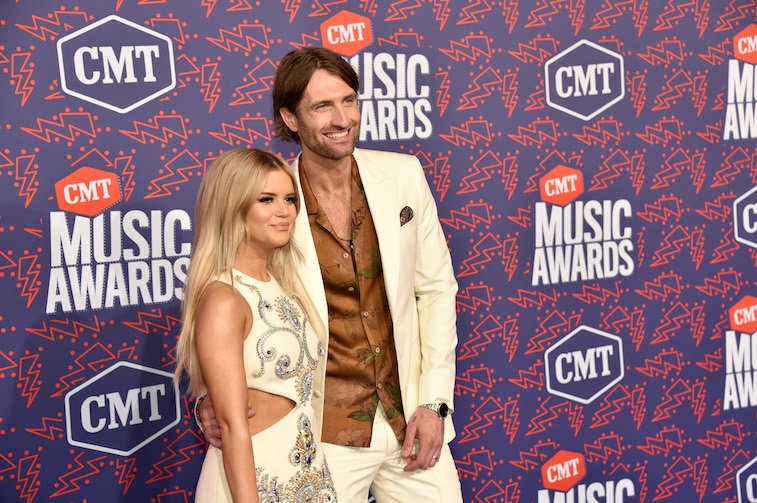 Morris and Hurd met in 2013 while doing songwriting together. The pair were working on the track "Last Turn Home" for Tim McGraw, and after writing together, they would unwind at local bars in Nashville.
This allowed them to form a deep friendship with each other, which eventually would turn into something more romantic.
Hurd's 2017 single, "Love In A Bar," was inspired by these meetups. Maren has also vouched for bars being a great place to connect people.
She once said: "When Ryan put out his song, and it was so well-received, people were like, 'Oh my gosh, I met my husband in a bar and we fell in love at a bar, too!' So, it was cool to hear people's stories that were really similar to our own."
Morris and Hurd went public with their relationship in 2016. They also became each other's muses and their love would inspire several love songs on their respective albums.
In fact, when Hurd proposed to Morris in 2017, he played for her a song called "Diamonds or Twine," which he had written about her.
When did Maren Morris and Ryan Hurd marry?
Morris and Hurd tied the knot on March 24, 2018, so they have only been husband and wife for a little more than a year.
Their wedding was a laid-back, outdoor one that was meant to feel more like a party than a traditional wedding. The couple recited self-written vows and danced to Wilson Phillips' "Hold On" as newlyweds.
What is Maren Morris and Ryan Hurd's marriage like?
Morris and Hurd reside together in a three-bedroom, three-bathroom home in Nashville. Morris shared that it was the first house she bought with the money she made from music.
Morris and Hurd raise two dogs in their abode: a white German Shepherd named June and an English Bulldog named Pancake.
When at home, Hurd reportedly does much of the cooking while Morris makes drinks behind the bar. Every night, they would eat together in their backyard while watching movies or sports. Occasionally, the pair also goes out to restaurants in Nashville.
Morris told Country Living that their relationship is full of joy and laughter. She said:
"I think that's why I gravitated towards him in the beginning, because he's such a dork and he makes me laugh and is, obviously, very good-looking! We're just always joking around and… it's nice to be with someone who gets exactly what you're doing and can talk you down if you're having a bad day and is just right there with you."
Are Maren Morris and Ryan Hurd planning on having children?
After getting married, Morris said that she and Hurd definitely want children together. Fortunately for the couple, they will not have to wait long before getting to hold their own bundle of joy.
Morris and Hurd recently shared that they are expecting a child — a boy, to be exact.
Morris revealed the news on her social media, writing: "The irony is just too rich that after a year of living in the 'GIRL' headspace, the universe would give us a baby boy to even things out. See you in 2020, little one."