How Long Have Steph and Ayesha Curry Been Married and How Many Children Do They Have?
Every basketball fan knows who Golden State Warriors point guard Steph Curry is and chances are they know who Ayesha Curry is too. She's more than just an NBA wife; Ayesha is also an actress, a TV personality, and a cookbook author.
Because they are one of the most recognizable couples in sports, fans always have questions about their relationship like how long they've been together and how many children they have. Here are the answers to those questions, plus a few surprising things you didn't know about the pair including the different kind of nudes Ayesha sends her husband.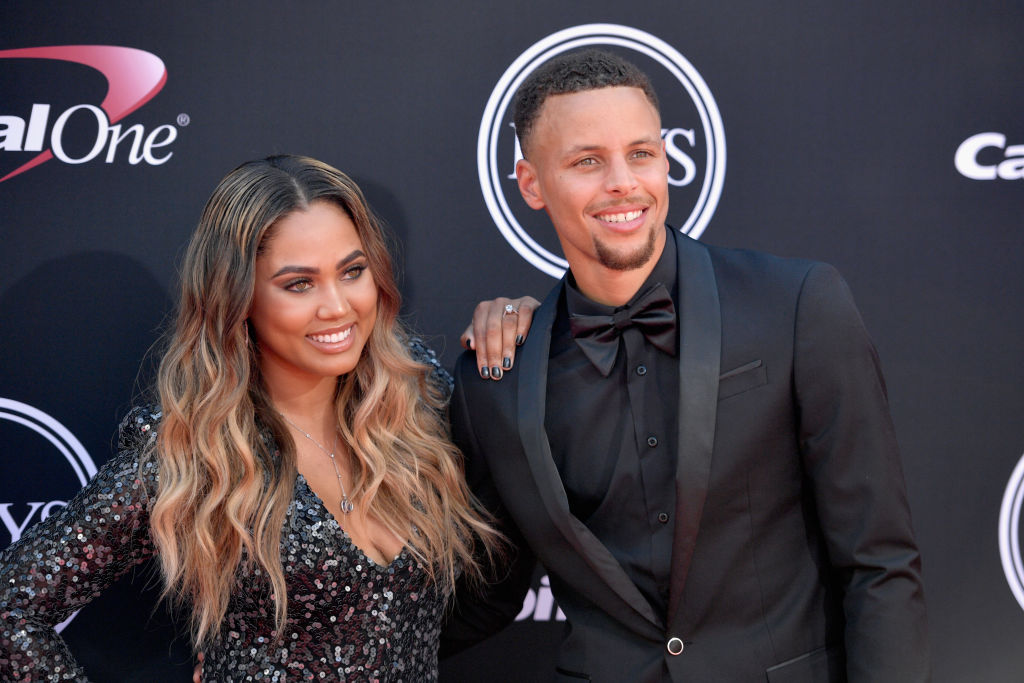 When they met and got married
The pair met when they were teenagers at a church youth group in Charlotte, North Carolina, but their love story didn't begin until a few years later.
"We were just kids," Ayesha told People. "He was the cute boy at church that all of the girls were obsessed with, so I made a generalization that maybe he wasn't for me."
After high school, they reconnected when Steph reached out to her on Facebook and the two had their first date in Hollywood, where Ayesha had relocated to pursue an acting career. She ended up moving back to North Carolina when Steph was attending Davidson College.
On July 30, 2011 they tied the knot.
They have matching tattoos
The couple has matching tattoos and their identical ink has become part of Steph's pregame ritual. The NBA star revealed this in an interview with Parents when he showed the tattoo on his left triceps of two arrows pointing at each other.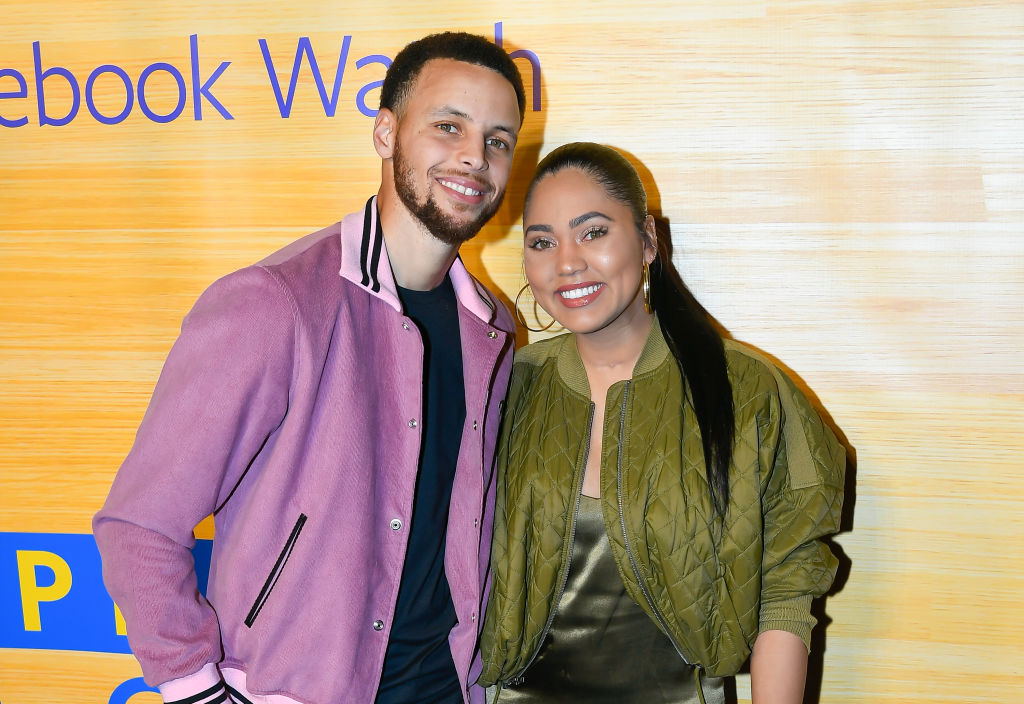 "This signifies that the past is behind us and the future is in front of us, so we stay in the middle, in the moment," he explained.
Ayesha has the same tat on her arm and at every home game she attends they give each other a sign by smacking their tattoos before tipoff.
"It's a reminder for him to have fun. I never want him to forget that," Ayesha said.
Steph really loves this body part
During an appearance on The Real in 2017, Ayesha shared some info. that her hubby may not have been too happy about when she admitted, "My husband really loves my feet."
She added, "So, when he says to send nudes, that's what he's getting. He gets a picture of my bare feet."
How many children they have
Steph and Ayesha have three children together.
Most people are familiar with their oldest daughter, Riley, who became a viral sensation in 2015 during her dad's postseason press conferences.
They are also parents to another little girl named Ryan as well as a son Canon.
Following Canon's birth, Ayesha took to Instagram and posted a pic of all three of their kids together with the caption, "God has been too good to us. Our beautiful baby boy Canon W. Jack Curry 7/2/2018. He joined us earlier than we thought and we couldn't be more excited and grateful. Family of 5!"
Read more: How Long Have LeBron James and His Wife Been Married and How Many Children Do They Have?
Check out The Cheat Sheet on Facebook!