How Long Was Cote de Pablo on 'NCIS'?
The return of Cote de Pablo and her Ziva character was one of the most anticipated TV events of 2019. Her character had almost turned mythical following de Pablo's departure from NCIS over six years ago.
Once the return became a reality in the opening of Season 17 this last September, audiences found out Ziva wasn't exactly the same person she was in the old days. It was only because she was being hunted down by a terrorist group and needed the help of Leroy Jethro Gibbs (Mark Harmon) to help her through her plight so she could reunite with Tony and their daughter, Tali.
Eventually, Tony was seen calling Gibbs to ensure Ziva would be rejoining him and their daughter. Ziva, however, was almost killed by the real Sahar and saved by Gibbs. Now it's up in the air whether this really is the end of the Ziva arc.
The original run of Ziva was very entertaining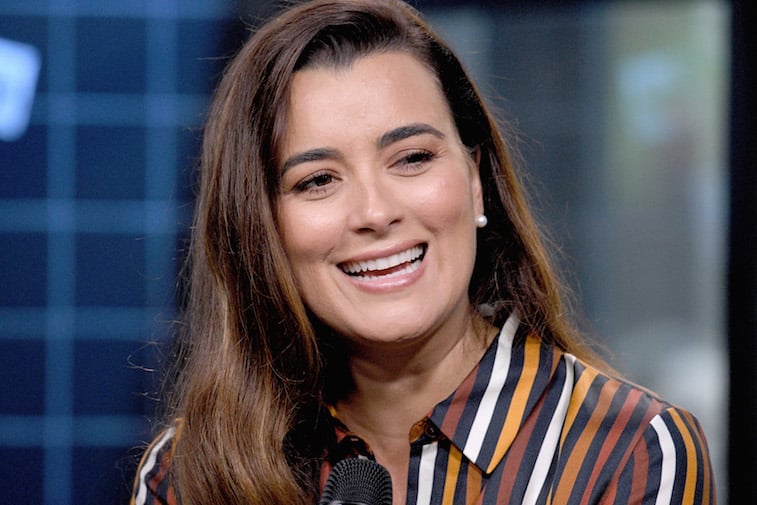 There might be an entire generation that doesn't remember when Cote de Pablo first debuted Ziva on NCIS. When it happened, it was a last-minute replacement for Caitlin Todd (Sasha Alexander), a character who dies at the end of the second season. Having Caitlin die suddenly threw fans into shock with many thinking a replacement would ruin the chemistry Alexander had with Mark Harmon.
After Ziva was introduced in 2005, it kicked off a truly golden era for the show. One could argue had it not have been for Ziva (and Tony) entering the picture, NCIS would have been canceled before its fifth season.
Yes, the Ziva/Tony romance was TV chemistry at its finest. Also, Cote de Pablo had chemistry with everyone in the cast, including Harmon. Having Tony and Ziva throw witty and flirtatious barbs at one another also allowed more lighter moments in a usually somber crime drama.
By 2013, though, de Pablo had reportedly grown frustrated with the writing team not giving enough respect to Ziva. Apparently, there were other issues going on as well de Pablo still refuses to mention publicly.
Leaving the show changed the dynamics on the series
Most fans would agree things didn't stay quite the same after Cote de Pablo left the show in 2013. In the six years that followed, there were attempts to nurture other romances that just rang hollow compared to the lightning in the bottle captured by de Pablo and Michael Weatherly.
The latter star also left the show a year later to star in Bull and because he didn't want to stay as second banana to Harmon. Along the way, rumors started brewing in the fan community of Ziva maybe being alive. The show kept throwing hints in every so often, including Gibbs being in on it.
During Season 17, fans learned Gibbs did know Ziva was alive, yet kept it quiet to protect everyone from being killed. Outside of fans going crazy with excitement when Ziva returned, it's clear now she won't be the same character. Based on what's been seen as well, Cote de Pablo may not be a regular again like everyone hoped.
At time of this writing, she's been able to reunite with Tony and Tali (off-screen), leaving the Ziva arc in question on where it goes next. Should there be a Tony and Ziva spinoff show next, or did de Pablo just want to conclude Ziva on the right note?
There may still be more of Ziva after the mid-season break
Just because it appears Ziva's story is complete in the recent The North Pole episode, it may not necessarily be the last seen of Ziva after all. Fans are still adamant on wanting to see Tony and Ziva on-screen together. Hints from Michael Weatherly earlier in the year seemed to suggest he filmed something.
Seeing them reunite may remind audiences how great their chemistry was again, leaving it open to a spinoff for them in another year. While unlikely Weatherly's CBS show Bull will continue next year, it leaves further doors open to such a spinoff.
Because NCIS is aging fast, having a Ziva/Tony spinoff show would allow Mark Harmon to retire and let the real gilded age stars be able to finally resume where they left off.