How Long Will Meghan McCain and Abby Huntsman Last on 'The View'?
As TV programs go, ABC's The View became an institution years ago, long before Barbara Walters stepped away from the table. In 2019, the show is celebrating 22 years on the air.
After all these years, the original Walters concept — women of different backgrounds and ages discussing issues of the day — is still going strong. Whoopi Goldberg, the most charismatic co-host, has held the moderator's chair for 12 years.
Joy Behar, who started the show with Walters in '97, counts as another mainstay. But the rest of the cast has been fluid (to make a colossal understatement). Sunny Hostin, an ABC News legal analyst, joined the group as a co-host in 2016.
As for Meghan McCain (2017) and Abby Huntsman (2018), they're still new kids on the block. Given McCain's very loud struggles and Huntsman's low-voltage performances, it will be interesting to see how the next round of casting goes at The View.
Huntsman and McCain on their merits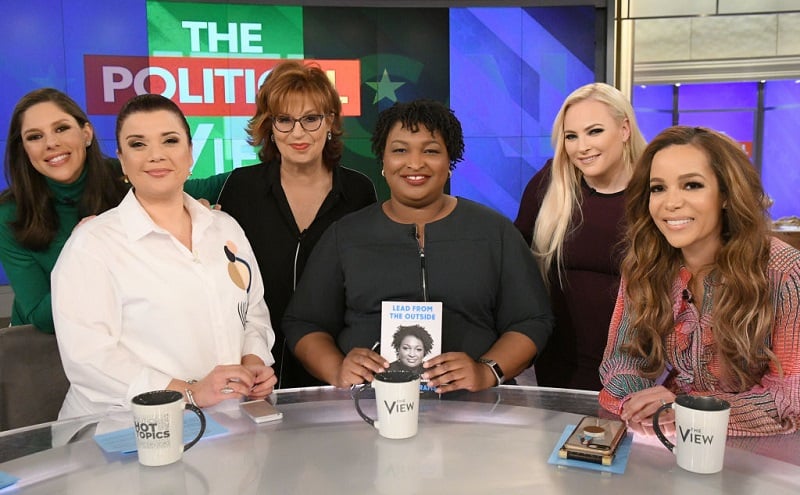 Huntsman and McCain have several things in common. Most importantly, both came into the public eye during their fathers' Republican campaigns for president. That's where the name recognition comes from, and both have used that as a foundation for their TV careers.
In Huntsman's case, a Good Morning America internship led to a gig at ABC News before making the rounds on cable news. Prior to The View, she worked on Fox & Friends Weekend, something widely considered a propaganda program.
On The View, Huntsman frequently repeats phrases like "Dems should be careful" and "this is how we got Trump" when she hears anything outside of her comfort-zone. It doesn't make for great TV, to say the least. Reports that producers considered her hiring a mistake make sense in these moments.
As for McCain, viewers are always a heartbeat away from a reference to her late father, John McCain. But her recitations of Republican talking-points are another low point of the show. Clearly, The View can do better than McCain telling viewers climate activists want "the elimination of cows."
McCain and Huntsman's close ties to the Trump administration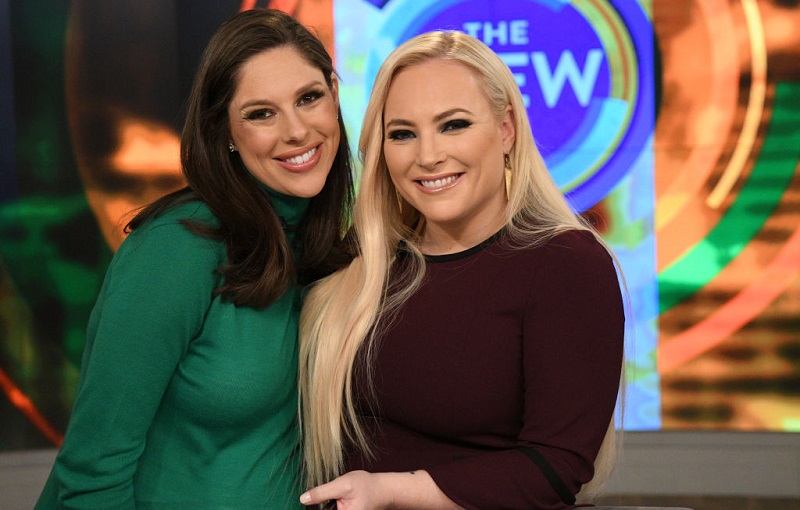 After Attorney General William Barr released his now-discredited summary of the Mueller report, Huntsman took it as fact and trumpeted the findings of "no collusion." What she never mentions — something viewers often forget — is her father currently serves as Trump's ambassador to Russia.
Obviously, a story of "no collusion" with Russia makes it easier on her family and may influence the positions she takes on the air. (We'll leave Barr's subsequent disgrace alone.) McCain also has a very close relationship to the Trump administration, despite her public feuds with the president.
Ben Domenech, McCain's husband who recently went on a homophobic Twitter tirade, is the son of Trump's Assistant Secretary of the Interior, Doug Domenech. If McCain were as principled as she says she is, you'd think she'd mention these relationships — and the fact her father-in-law is currently being investigated for ethics violations.
If McCain's father can come up every show, you might ask why her husband and father-in-law never make it into a "Political View" segment. Eventually, these omissions, coupled with Huntsman's lifeless performances, could force the hand of producers at The View.
Judging by the wild stories in Ladies Who Punch, co-hosts of The View have been let go for much less.
Check out The Cheat Sheet on Facebook!