How Many Bravolebs Will Appear at BravoCon?
Bravo fans have been begging for more information about the highly anticipated BravoCon, announced only a few months ago. Bravo producer Andy Cohen teased that more information was coming, but only today the network released exclusive details.
Until now, fans only knew the event would be held on November 15 through November 17 in New York City. The huge convention was announced on the heels of another "first" for Bravo. The network offered exclusive invitations to its slew of influencers located around the country. Influencers got to interact with producers and Bravolebs.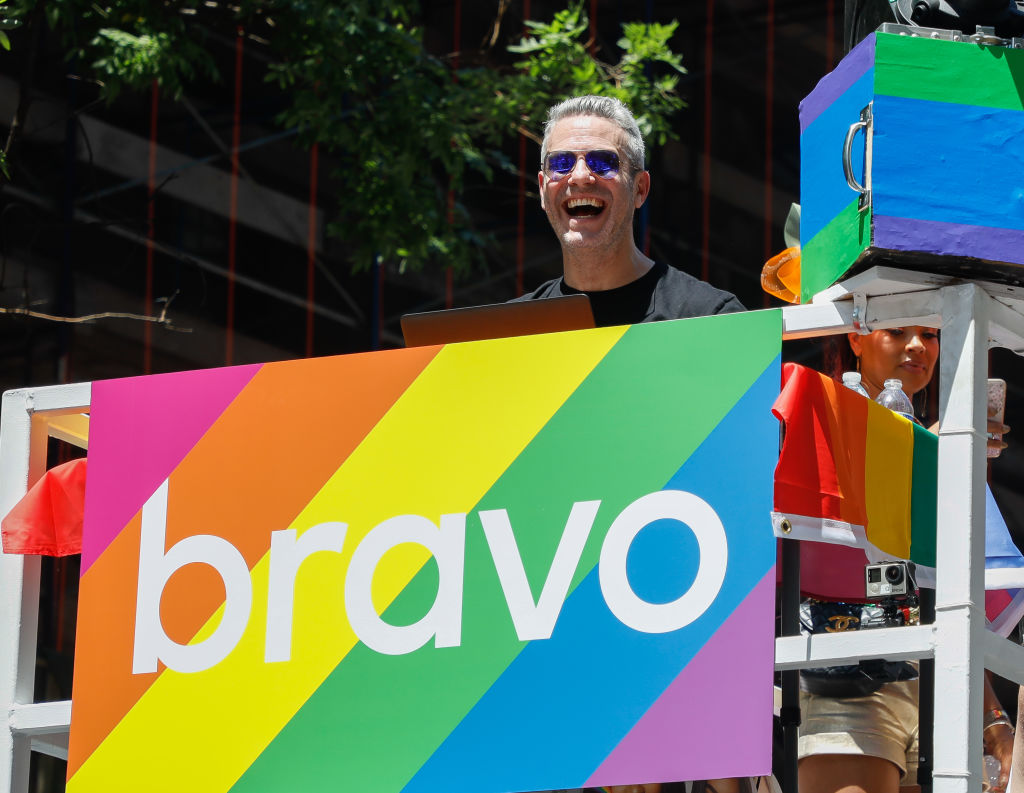 "Bravo has an incredibly vocal, engaged, and loyal fandom," Maria DeLuca, senior vice president of consumer marketing and social for Bravo told Showbiz Cheat Sheet. "Some of these fans are even creating content about the brand on a daily basis. As marketers, we see such huge value in this community of brand advocates."
The influencer event may have set the framework for what could be the ultimate Bravo experience this November. So what additional details has Bravo offered? Plus how many Bravolebrities will likely be in attendance?
70 Bravo stars are going to shine
Approximately 70 stars from a slew of Bravo shows are slated to attend BravoCon. "Confirmed to attend are more than70 Bravolebrities during a packed three-day weekend featuring more than 30 live events showcasing the network's top series such as Vanderpump Rules, Southern Charm, Top Chef, Shahs of Sunset, Million Dollar Listing, Married to Medicine, Summer House and the Below Deck and The Real Housewives franchises," according to a release from Bravo.
Fans will be given more than just a simple opportunity to see their favorite stars. Bravo is planning a number of events in line with the network's and select show's brand. The three-day convention will be held at three venues in New York City. The venues include the Manhattan Center (311 West 34th Street), Skylight Modern (537 W 27th St) and Union West (535 W 28th St).
Examples of events include Luann's Countess and Friends cabaret show, a Vanderpump RulesAfter Hours Party, plus Top Chef culinary experiences. But that's not all. Fans can brunch with Southern Charm, visit the Real Housewives museum, plus engage with cast and executive producer panels from Bravo's biggest shows.
Soak in the immersive experience
Fans will also have access to live fan favorite podcasts, plus they can shop in the Bravo bazaar marketplace. And don't forget about photos for your Instagram. Bravo promises countless photo opportunities and attendees will have access to exclusive sneak peek screenings. Cohen tweeted, "I couldn't be more excited to join many of my Bravo family for the first ever #BravoCon in NYC!"
Also, what would BravoCon be without Watch What Happens Live with Andy Cohen? The network promises to deliver the biggest show to date. "Watch What Happens Live with Andy Cohen will film its biggest show yet on Friday, November 15 at the Hammerstein Ballroom," according to the release. "It will be filmed in front of the largest audience in the show's history along with having the most Bravolebrities ever sharing the same stage."
Grab your credit card because tickets go on sale soon. Bravo will begin selling tickets this Tuesday, August 13 starting at 10 AM ET/7AM PT. Tickets for the three-day event will start at $299 and will be on sale at BravoCon2019.com.  Link to BravoCon on-air promo here or email for embed code.