How Many Children Does Ellen Pompeo Have with Her Husband Chris Ivery?
Ellen Pompeo is currently one of the highest-paid actresses on television. Shonda Rhimes' hit medical drama Grey's Anatomy has earned its star millions of dollars over the course of its 15 seasons.
But "Meredith Grey" is only one of Pompeo's many titles. In her personal life, she is also a wife and parent to several young children.
Here's how she and husband Chris Ivery met — plus everything we know about the kids they've had together since getting married.
Ellen Pompeo and Chris Ivery: The unexpected way they met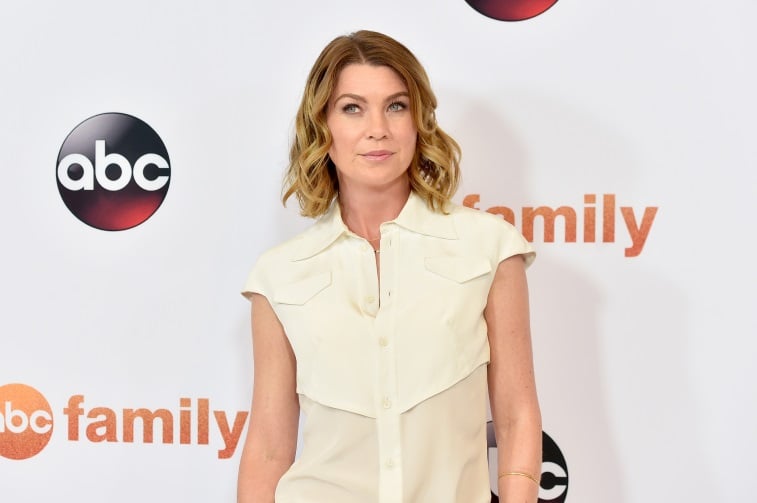 You might expect someone as well-known as Pompeo to have an epic and memorable response to the inevitable "how did you and your husband meet" query. But she didn't have a love-at-first-sight encounter with her husband of nearly 12 years at a Hollywood premiere or party, on set or on an expensive vacation. She met him while doing her grocery shopping.
Pompeo and Ivery met at a grocery store in Los Angeles in 2003. Six months later, they started dating. And in 2007, they took a long weekend away from it all, secretly got married at New York City Hall, and vacationed briefly before flying back to California.
The couple leads as private of a life as someone in Pompeo's position can (it's hard to stay out of the spotlight when you're either the start of one of ABC's most popular primetime dramas or married to her). Their secluded wedding isn't surprising. The birth of their second child certainly was, though.
She had one child via surrogacy
Pompeo and Ivery's second child, Sienna May Pompeo, was born via surrogacy.
According to the Daily Mail, despite being a prominent public figure in popular entertainment, Pompeo managed to keep her daughter's birth a secret for several months to protect the privacy of the surrogate, who still remains anonymous.
How many kids does Ellen Pompeo have?
She doesn't have a lot in common with the surgeon she plays on television. But one thing Pompeo and Meredith Grey do share is the number of children they have.
Pompeo and Ivery have three kids together: Stella Luna Pompeo Ivery (2009), Sienna May Pompeo Ivery (2014), and Eli Christopher Pompeo Ivery (2016).
When asked about the most important lesson she's learned from her children, she told InStyle: "That every mistake and every moment is a teaching moment. I make a lot of mistakes. You just learn."
Becoming a mom for the first time was a huge adjustment, she said — but a necessary one. "I'm already a super emotional person, and life can be quite painful for me sometimes because I feel things so deeply, and I feel things even more deeply now that I'm a parent. And it's hard. You know you worry so much about them, and it's really hard."
Pompeo does her best to balance motherhood with her demanding job — and everything else. At some point Grey's will air its final episode (!) and she may turn to full-time motherhood. In the meantime, maybe she'll get to continue using her real-life experience as a mom to play one on TV. (Seriously, Meredith, where are your children? Are they OK?)