How Many Children Does 'Full House' Star Lori Loughlin Have?
It's not often that we see Lori Loughlin's name associated with negative headlines but the actress has now been charged in a major college admissions scam.
On March 12, 2019, authorities said that Loughlin, Desperate Housewives star Felicity Huffman, and about 50 others are accused of paying bribes to get their kids into top colleges. The Full House star and her husband, Mossimo Giannulli, were charged with "conspiracy to commit mail fraud and honest services mail fraud." Authorities allege that the pair paid bribes of $500,000 in exchange for having their children get into the University of Southern California.
"This case is about the widening corruption of elite college admissions through the steady application of wealth combined with fraud," said Andrew Lelling, U.S. attorney for the District of Massachusetts, which is leading the prosecution. "There can be no separate college admissions system for the wealthy, and I will add there will not be a separate criminal justice system either."
How many children does Loughlin have?
In 1997, Loughlin married Giannulli, who is the founder of the big box store brand Mossimo. The fashion mogul started the label in the '80s and inked a licensing deal with Target in 2000. The company was sold in 2006 to the Iconix Brand Group which owns Joe Boxer underwear, Candie's shoes, and Badgley Mischka women's wear.
The couple has two daughters together. Their oldest, Isabella Rose, was born in 1998. The pair welcomed Olivia Jade the following year. Loughlin is also a stepmother to Giannulli's son from a previous relationship.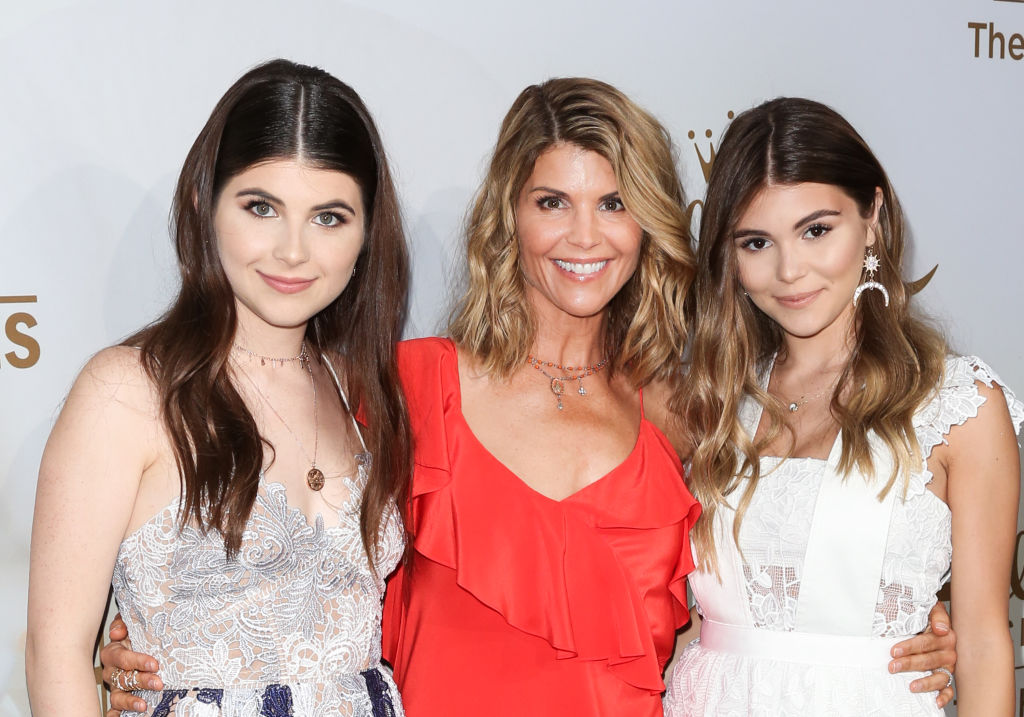 Olivia is a YouTuber
Olivia has her own YouTube channel with over a million followers in which she discusses makeup, beauty, and fashion. In 2018, she collaborated with Sephora and posted about her gratitude on social media.
"A dream I never thought would be my reality. This is so surreal for me … A huge thank you to #SephoraCollection for believing in me and allowing me to create a beautiful highlight palette. And to all my followers … thank you doesn't even do it justice for how grateful I am. I love you forever," she wrote via Instagram.
Olivia opened up during a Q&A with her fans about why she struggled growing up with famous parents.
"I remember when I was 6, 7, 8 years old, I would always think about, 'Do they want to be my friend for me or (because of) my mom or my dad?' I think that's probably not normal thoughts a 6-year-old, 7-year-old, 8-year-old child would have, but it's definitely something," she said.
Isabella is an aspiring actress
Loughlin's eldest daughter is following in her footsteps and got into acting.
She has appeared in a few TV movies and landed her first role as Mia Walker in Every Christmas Has a Story. She also starred in Alone Together and Homegrown Christmas with her mom.
In 2017, both Isabella and Olivia served as "official surfboard girls" at the Teen Choice Awards.
Check out The Cheat Sheet on Facebook!