How Many Children Does Idris Elba Have?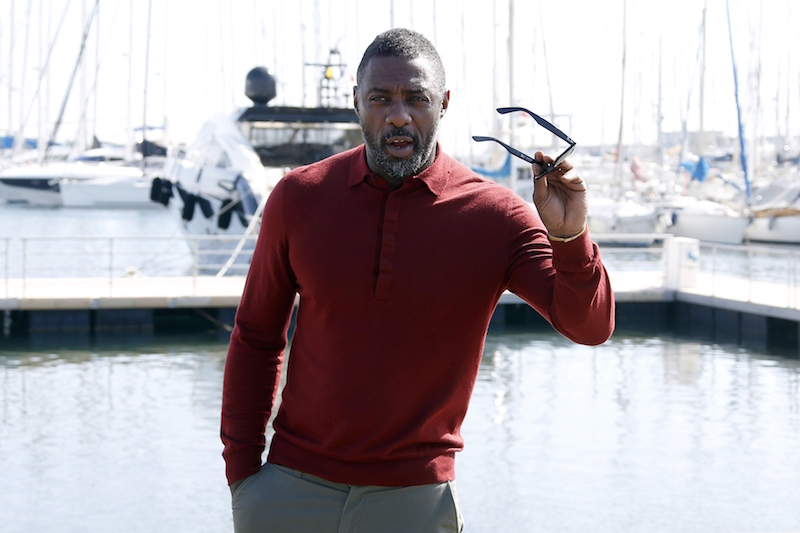 Life just got a little sweeter for actor Idris Elba as he was recently named People Magazine's "Sexiest Man Alive."  Elba joins a long list of hotties including George Clooney, Blake Shelton, and Brad Pitt to name a few. Thus far 33 men have held the title.
When Elba learned he won he said, "I was like, 'Come on, no way. Really?'" he reacted to People. "Looked in the mirror, I checked myself out. I was like, 'Yeah, you are kind of sexy today.' But to be honest, it was just a nice feeling. It was a nice surprise — an ego boost for sure."
While his good looks and charm may have helped him build a career, his talent and intelligence contributed to his net worth of $20 million. And although he's a famous and wealthy actor, he's really a family man at heart. Does he have kids and what's he like as a dad? Clues into his approach to family began in his early days.
He caught the acting bug at a young age
Elba was an only child, born and raised in London, England, according to his IMDB. His parents were immigrants who had working class jobs as young Elba attended school in Canning Town. He became interested in acting before dropping out of school but was able to earn a spot in the National Youth Music Theatre. He worked several jobs to make ends meet despite earning grant money.
Some jobs included working night shifts at Ford Dagenham, where his father was employed. Also sales cold calling, plus even working in nightclubs. He DJ'ed under the name "DJ Big Driis" and went to television auditions.
Elba commands an impressive resume
Early in his career, the 46-year-old actor plucked small roles on several television series in the early 1990s, like Absolutely Fabulous and The Bill, according to his IMDB. Slowly he moved into heavy hitting film and televisions series roles. Some noteworthy roles include his part as Russell "Stringer" Bell in HBO's The Wire and his portrayal of Nelson Mandela in the film, Mandela: Long Walk to Freedom. Elba received an Oscar nomination for his commanding performance.
He is a Golden Globe winner
https://www.instagram.com/p/BcIIudzDdLo/
He won a Golden Globe award for Best Performance by an Actor in a Miniseries or Motion Picture Made for Television in Luther in 2010. His role as DCI John Luther as a genius murder detective was critically acclaimed and loved by both critics and viewers alike.
In addition to his win, he was nominated for three Golden Globes, four Primetime Emmy Awards, and two BAFTA Awards. He was awarded the BAFTA/LA Britannia Humanitarian Award in 2013 and won a slew of BET Awards.
Elba is multi-dimensional and dotes on his two children
https://www.instagram.com/p/BgHGLlahKd6/
Elba loves kickboxing, DJ'ing or designing his own clothing line, People reports. He is also planning to wed his fiancée Sabrina Dhowre, but says this was his happiest moment in life.
"Being witness to the birth of my children is the biggest and best thing ever," he told People. "I'm super doting, big hugs, kisses, lots of love-yous. I'm sure my daughter's like, 'All right Dad, chill out.' My son is still at that age where he loves a cuddle." Elba has two children, 16-year-old daughter, Isan, and a 4-year-old son, Winston from previous relationships.His daughter gave him props for his preppy red carpet style, telling E News, "I have to give him props for this one. I am actually really proud of him for this."
When it comes to parenthood, Elba told Cosmopolitan, "My dad was here one minute and now he's gone. You realise… that's it. All of the things you work hard for and stress about, you don't take them with you. Then, when you see your child for the first time, you're like… 'WOW,' and you realise that it's a cycle."