How Many Children Does Megyn Kelly Have and How Old Are They?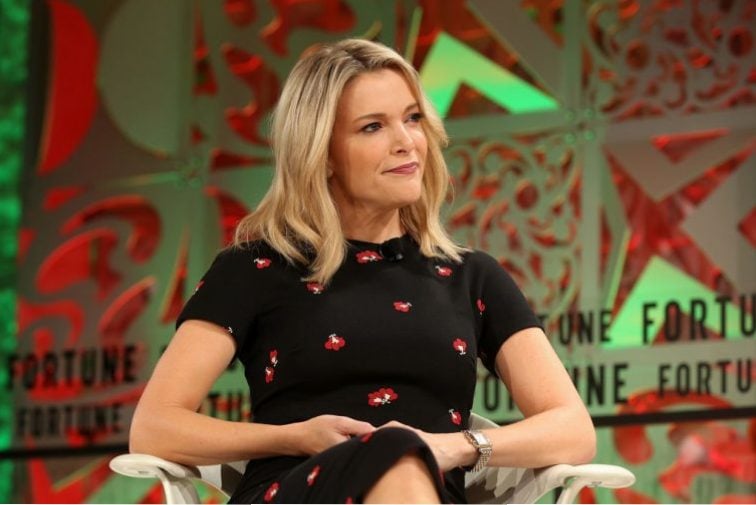 Megyn Kelly's name saturated the headlines following her comments defending "blackface" and reports about the future of her morning show on NBC.
Kelly's blackface remarks were made on Oct. 23, 2018, during a segment on Megyn Kelly Today while discussing Halloween costumes with a panel when she asked, "What is racist? Because you do get in trouble if you are a white person who puts on blackface on Halloween, or a black person who puts on whiteface for Halloween. Back when I was a kid that was OK, as long as you were dressing up as, like, a character."
After receiving a ton of backlash, the TV host made a tearful on-air apology but it wasn't enough and a few days later NBC tweeted that the network was in talks with Kelly about her departure. Many questions are now swirling about if the anchor will make a return to Fox, try to find a home at another network, or leave TV behind for good since the reason she switched to NBC was for her children.
NBC News and Megyn Kelly are in talks about the anchor leaving the network. https://t.co/CxZbQSdDyT

— NBC News (@NBCNews) October 26, 2018
Here's more on that plus some other details about Kelly's family life including how many children she has with husband Douglas Brunt, their names, ages, and some fun facts about them.
Kelly has three children
Kelly has three children. Her oldest son's name is Edward but he goes by his middle name which is Yates. She gave birth to him on September 25, 2009, and named him after his two grandfathers.
Brunt and Kelly's second child is a daughter named Yardley Evans. Their baby girl was born on April 14, 2011, when Kelly was 40 years old. The journalist and her hubby decided on her name because they wanted something that would match Yates in strength so when they saw "Yardley" in a baby book they knew that was it.
The couple also has another son named Thatcher who they welcomed on July 23, 2013.
She gets mad when her kids do this
My job is important to me, but it's dwarfed by my love for my children. #SettleForMore https://t.co/RlRX45pnjv pic.twitter.com/fq0BNhhRP1

— Megyn Kelly (@megynkelly) November 5, 2016
In an interview with Us Weekly, Kelly opened up about her home life. She revealed that she's in bed every night at 11 p.m. since she has to be in the studio at 6 a.m. but knows how to have fun with her kiddos. She said a typical night at her house involves anything from playing board games to "having a family dance party."
Kelly also admitted what her children do that makes her mad.
"I'm mad when a child comes into the room in the middle of the night and they go to your side of the bed and not mine," she told Brunt during the interview, adding, "I can express that to him and he can hear it, and then we can have a talk about it."
Kelly made the move to NBC for her children
Kelly said that the biggest reason she made the move from Fox to NBC was for her children.
"Two of my kids were in school during the exact hours that I was at home," she told People. "They would get back at 3:30 p.m. just as I'd be leaving to do The Kelly File. I hadn't tucked them into bed on a weeknight in three years."
So after 12 years, she left Fox to do morning television at NBC. Now though it remains unclear if she can recover from this latest controversy and if so, where she will go from here. But you can be sure Kelly will do what's best for her family.
Read more: Who is Megyn Kelly's Husband?
Check out The Cheat Sheet on Facebook!