How Many Duggars Are Pregnant Right Now?
When you have a family of 19 children, there are bound to be plenty of new family members on the way as the older ones grow up and marry off. Right now, eight Duggar children are married, which means there is a good chance that at any given time, at least one of them is pregnant. How many Duggars are expecting children right now?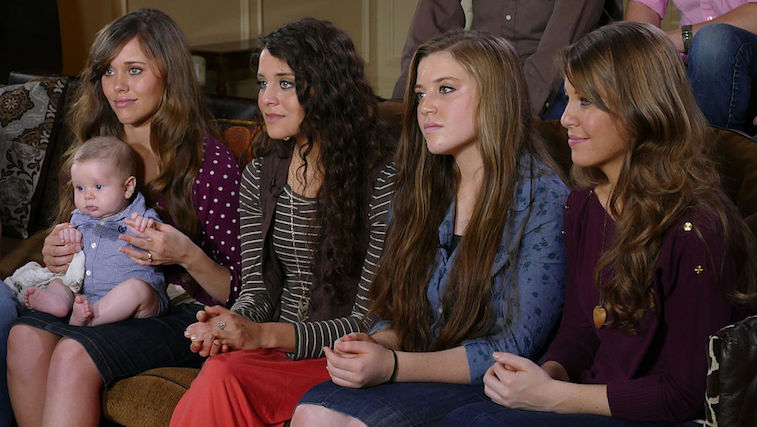 Jessa Duggar announced her third pregnancy back in January
Ben Seewald and Jessa Duggar have been married since 2014, and in January of this year, the couple announced that they'd be welcoming a new little one sometime this June. Duggar and Seewald currently have two boys, Spurgeon and Henry, and they said they're excited to welcome their newest baby. The couple will have welcomed three kids within their first five years of marriage, so some suspect Duggar will have a lot of children — the same way her mother did.
Kendra Caldwell announced in April that she's expecting her second baby
Kendra Caldwell, who is married to Joseph Duggar, is also expecting a baby this year. Caldwell and Duggar were married back in September 2017, and they welcomed a baby almost exactly nine months after their wedding. Fans were suspicious when Caldwell gave birth just 39 weeks after tying the knot, but it's possible that since it was Caldwell's first pregnancy, she simply had her baby a bit early. In April 2019, the two announced they were getting ready to welcome a second child, due in the fall. Caldwell was only 19 when she married Duggar, so she'll welcome two kids by the time she's 21. There will likely be more kids down the road for this couple, too.
Fans are patiently waiting for Abbie Duggar and Lauren Swanson to announce pregnancies
Abbie Burnett and John-David Duggar are the most recent Duggar couple to tie the knot. Now, everyone's patiently waiting for the two to announce a pregnancy. The couple wed back in November 2018, and after taking a recent trip, fans suspected they were getting ready to settle down and start a family, but there haven't been any announcements yet. Josiah Duggar and Lauren Swanson actually got pregnant last year, but unfortunately, the couple lost the baby to a miscarriage. Fans have since been hoping the couple would announce a new pregnancy, but it's possible the two want to take some time to heal from their miscarriage.
Anna and Joy Duggar recently announced pregnancies
With eight Duggar couples, it was only a matter of time until more babies were on the way. Both Anna Duggar and Joy Duggar (Forsyth) announced pregnancies only a few days apart. The women are both due in the fall, and with so many new babies in the royal family, there will be plenty of adorable photos to gush over. Amy Duggar also just announced that she's expecting her first child with husband, Dillon King.
Check out The Cheat Sheet on Facebook!