How Many Emmys Has 'House Of Cards' Star Robin Wright Won?
Actress Robin Wright is, once again, nominated for Outstanding Lead Actress in a Drama Series for House of Cards at the 2019 Emmy Awards. Has she ever won at the awards show in the past? Let's find out.
Robin Wright's early career
Wright started off on the soap opera Santa Barbara, which appeared in for four years. She then left TV for the big screen, beginning with her breakout role in the 1987 comedy The Princess Bride.
From there, Wright went on to appear in numerous well-known films such as Forrest Gump, Unbreakable, and Moneyball. Wright continued to receive recognition with multiple award nominations for many of her best roles.
She starred in 'House of Cards'
After many years away, Wright returned to the small screen. She starred in one of the first Netflix Original Series, House of Cards. In the political drama, Wright portrayed Claire Underwood, the wife of Majority Whip Frank Underwood, and the two will do whatever it takes to get to the top.
Wright starred opposite Kevin Spacey in the series throughout most of its run (more on that later), but was always one of the key players. As the series goes on, she pivots from being Frank's biggest supporter to one of his adversaries as times.
Wright has been nominated for Emmys in the past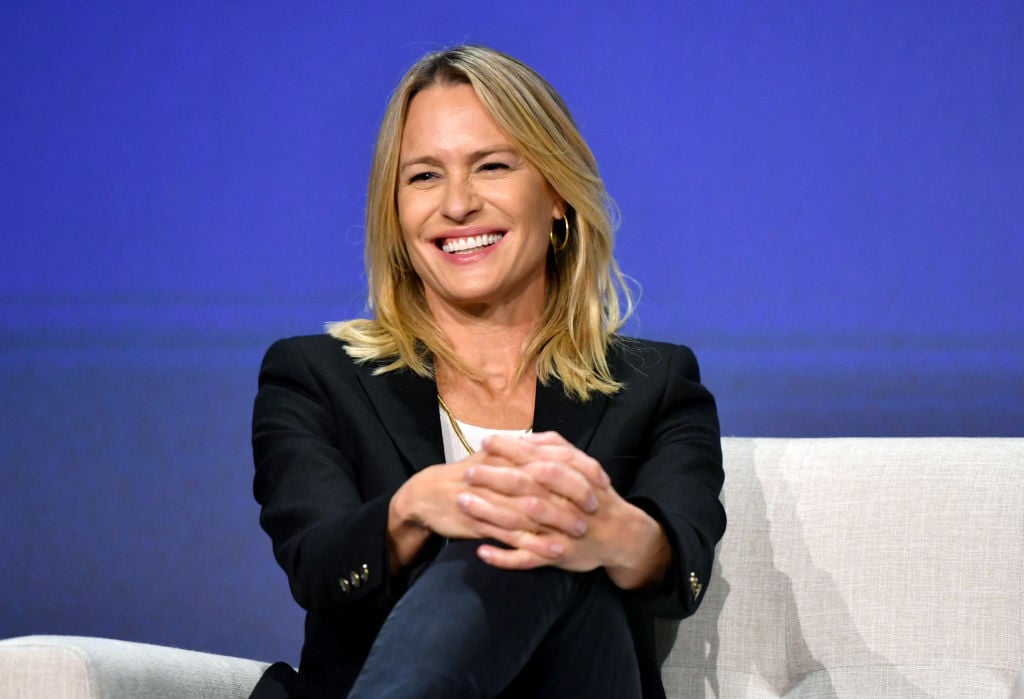 Back in her Santa Barbara days, Wright was nominated for Outstanding Younger Actress in a Drama Series three years in a row (1986-1988) at the Daytime Emmy Awards. When she left TV for film, she left the Emmys for a while, but that all changed in 2013.
Wright has been nominated for Outstanding Lead Actress in a Drama Series six times, counting this year. She was first nominated in 2013 and then has been nominated every year since, except for 2018, when House of Cards was not eligible. However, she has yet to win an Emmy.
The final season of 'House of Cards' allowed her to shine even more
Though she hasn't yet won, it really looks like this could be Wright's year. Not only is it her last shot, which is often when those who have been nominated multiple times finally win, but the last season was different than all of the others.
That's because this tie around, all of the focus was on Wright and her character. After the scandal surrounding Kevin Spacey and past allegations of sexual misconduct which arose in 2017, the actor and executive producer was let go. His character was killed off, and instead, Claire carried the season as the president of the U.S.
What other Emmys is 'House of Cards' nominated for?
In addition to Wright's nomination, her co-star, Michael Kelly, is nominated for Outstanding Supporting Actor in a Drama Series for portraying Doug Stamper. It's Kelly's fourth time being nominated in this category for this role, and he also has yet to win. Only the director of the pilot, David Fincher, has ever won at the Primetime Emmys.
However, the series itself has taken home a few awards in the past. House of Cards has won for casting, cinematography, and music composition at the Creative Arts Emmys in previous years.