How Many Emmys Have Zach Galifianakis and Louie Anderson Won for 'Baskets'?
Fans of quirky TV find a lot to love about Baskets, the FX series that stars Zach Galifianakis as Chip Baskets, a clown who has yet to find his audience. In one of the show's great moves, Galifianakis also plays Chip's twin-brother Dale.
As for the twins' long-suffering mother, that role belongs to Louie Anderson, the comedian whose career took off in the 1980s. Donning a wig and drawing on his own mother's idiosyncrasies, Anderson's performance has been another highlight of Baskets since its 2016 debut.
In fact, you could argue these performances have been the driving reason behind the show making it to a fourth season. (The direction of co-creator Jonathan Krisel and vision of Louis C.K. are two more.)
With Season Four premiering Thursday, June 13 on FX, it's a good time to see look back on the acclaim Galifianakis and Anderson have received to date. Anderson in particular has caught the eye of critics and Emmy voters.
Louie Anderson has received 3 Emmy nods and 1 win to date.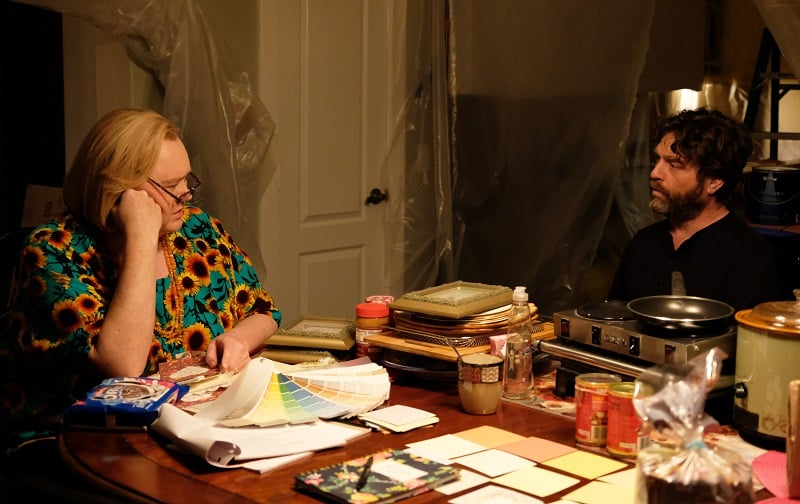 While Baskets revolves around only a handful of characters, the casting could hardly be better. Martha Kelly (Martha, a friend) and Ernest Adams (Eddie, the rodeo owner) nailed down their performances early in the show's first installment.
As for Anderson, Christine Baskets has been what he's called "the role of a lifetime." Awards voters certainly agree. For the first three seasons of Baskets, Anderson received a Primetime Emmy nomination for Outstanding Supporting Actor in a Comedy Series every time.
In 2016 (for Season One), Anderson won the Emmy and also took home a Critics Choice Award that year. Looking back at his long career in comedy, Anderson's only other awards (two Daytime Emmys) came for his performance on the animated Life With Louie in the '90s.
"I always thought I would have to be older to play the parts that would suit me the best," Anderson told Variety in 2016. "I just didn't know it would be my mother."
Galifianakis received his nomination for Season 2.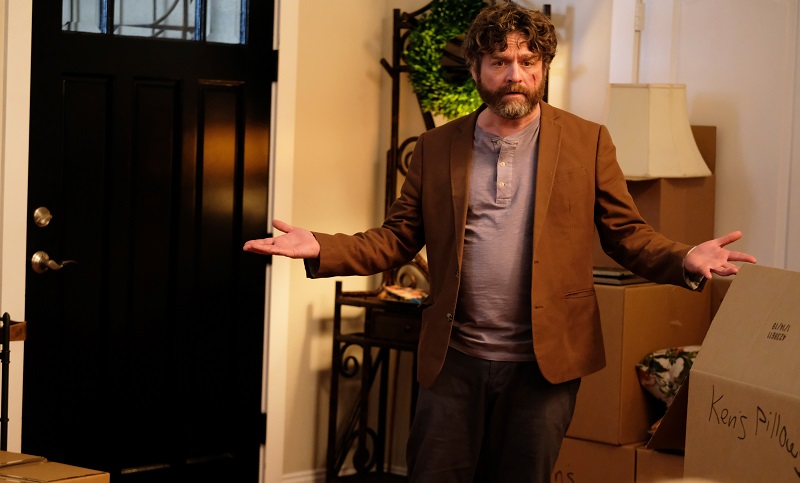 Galifianakis, who has "created by" credits with Krisel and Louis C.K., found himself in a situation very much like that of Pamela Adlon after the opening seasons of Better Things. Both found themselves celebrating the modest success of offbeat comedies that had a dark side to them.
Then news of C.K.'s scandal broke, and FX cut ties with him soon after. From that point on, Galifianakis (like Adlon) had to work through his following season without C.K. aboard. That hasn't seemed to affect the show on any meaningful level.
After Season Two, Galifianakis joined Anderson with his first Primetime Emmy nod for his portrayal of both Chip and Dale. That made five nominations for the actor, who previously received recognition for hosting SNL and on the other three occasions for Between Two Ferns.
Galifianakis has won one Emmy for Between Two Ferns. We'll see if he can join Anderson in the winner's circle for his own show after the fourth season of Baskets.
Also see: Why Zack Galifianakis's 'Baskets' Keeps Getting Renewed on FX