How Many Hosts of 'The View' Have Relatives in the Trump Administration?
Anyone who's watched The View on ABC knows to expect opinions — at times, very strong ones — from the show's co-hosts. In the first 30 minutes of the program, those opinions often come in the segment known as "Political View."
On a typical day, you'll hear views from the left by Joy Behar and Whoopi Goldberg, the show's moderator. Joy and Whoopi take a freewheeling approach to their commentary, mixing in personal asides, comedy, and opinions gained from life experience.
The show's other three co-hosts are professional pundits. Sunny Hostin, a senior legal correspondent for ABC News, has extensive experience as a journalist. Abby Huntsman and Meghan McCain, the show's conservative voices, grew up the daughters of, respectively, a governor and a senator.
Though they don't disclose it on a normal day at The View, both Huntsman and McCain also have close family members who work in the Trump administration.
Meghan McCain's father-in-law works for Trump at the US Dept. of Interior.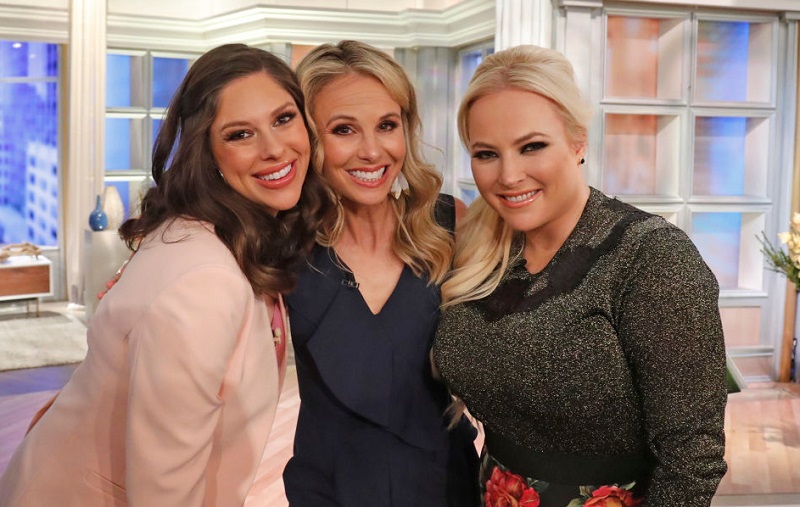 While McCain often brings up her mother and late father on the air, viewers hear little about her husband, the conservative blogger Ben Domenech. A May 8 Twitter rant by Domenech may help explain why that is.
Domenech, who was forced out of a job blogging for The Washington Post due to multiple examples of plagiarism, flipped out at Seth Meyers for challenging McCain on a May 7 taping of Late Night. All in all, he seems like a guy with issues (to put it mildly).
But that likely isn't the only reason McCain doesn't bring him up much on the air. Another reason McCain might stay mum on the subject is Doug Domenech, Ben's father, works for the Trump administration as Assistant Secretary for Insular and International Affairs.
Prior to his nomination by Trump, Domenech worked as an oil lobbyist and at Interior in the George W. Bush administration. Looking at his extensive ties to special interests, Domenech seems to embody what people call "a D.C. insider." If he's not lobbying the government, he's working in it.
Trump picked Abby Huntsman's dad to be US Ambassador to Russia.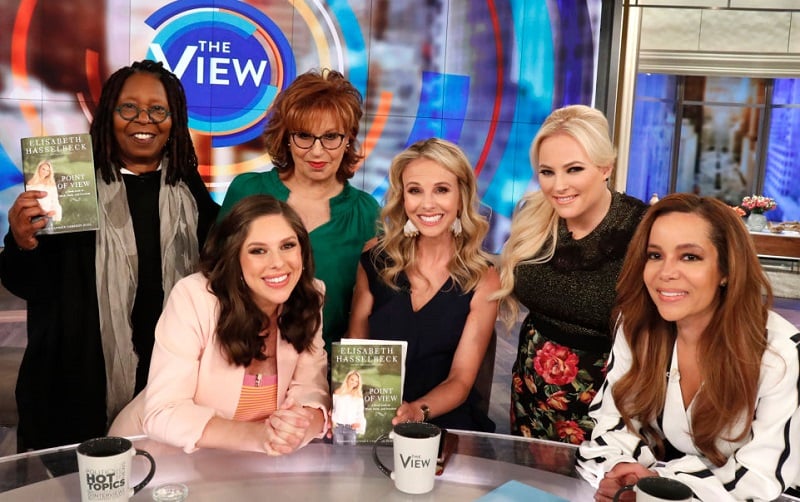 While McCain's ties to Trump are by marriage, Abby Huntsman's Trump connection could not be closer. Her father, John Huntsman, the former Governor of Utah, accepted Trump's nomination to be U.S. Ambassador to Russia in 2017. (He remains in the position as of May 2019.)
Huntsman would do right by viewers of The View to note this relationship more often. When you hear her defend Trump's very light schedule or rush to cheer William Barr's now-discredited memo on the Mueller report (i.e., the Russia question), it'd be nice to get a note about her dad.
Of course, ABC knew full well about these relationships, as well as the fact that both Huntsman and McCain worked at Fox News — a Trump propaganda network — prior to joining The View.
The bigger question is, given these relationships and overall performance on the show, how much longer they'll last at the table.
Check out The Cheat Sheet on Facebook!