How Many Kids Do Kristen Bell and Dax Shepard Have?
There are few couples who live up to the #relationshipgoals set by Kristen Bell and Dax Shepard. Despite being total polar opposites, the two could not make a more perfect union. They stand by each other through everything, and have a great sense of humor about what life throws at them.
With no scandals to mar their 12-year relationship, nobody can argue that the world needs more couples like Bell and Shepard. But how did their fairy tale start, and when did they finally get married? How many children do they have? Let's find out.
How did Bell and Shepard meet?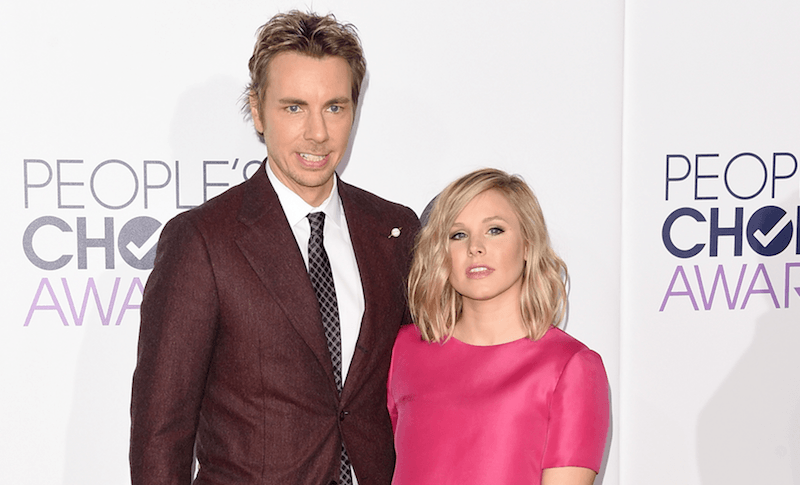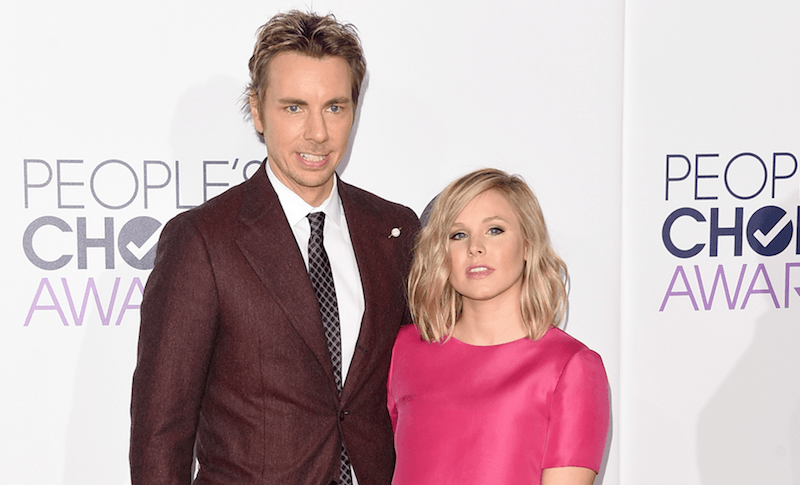 The two met at a friend's birthday dinner in 2007. Although they have one of the sweetest, most romantic relationships in Hollywood now, it did not start out that way. Bell recalls that there were "no sparks" when she met her future husband. Shepard went into further detail, stating "when I met her and her friends, I was suspicious of their happiness. I thought… they're in a cult."
But when the two met again two weeks later, they began dating and their fairy tale truly commenced. After a few years of dating, the two got engaged in 2009.
They had a $142 wedding
While most celebrities are known for the lavish wedding ceremonies they have, Bell and Shepard didn't feel pressured to follow suit. The couple eloped at a Beverly Hills courthouse in 2013.
According to the couple, their entire wedding cost them $142… and that includes the gas they put in their car on the way to the courthouse. But for Shepard and Bell, it wasn't about the wedding. They stated all they really needed was each other to be happy.
How many children do they have?
Kristen Bell and Dax Shepard have two children, both girls. Their oldest daughter, Lincoln, was born in 2013, and their younger daughter, Delta, was born in 2014.
Lincoln Bell Shepard
The couple's oldest daughter is named Lincoln Bell Shepard, and was born on March 28, 2013 after 15 hours of labor. If what we see on the internet is right, she is an absolute keeper with the funny, laid back personality of her parents. As a matter of fact, Lincoln didn't know that her parents were famous until earlier this year. When she found out, the five-year-old was in awe.
Delta Bell Shepard
The couple's second daughter, Delta Bell Shepard, was born on December 19, 2014. The way she got her name is very much keeping with Bell and Shepard's funny personalities.
According to an interview, the name happened when a friend of Shepard's text him in jest. Due to their first daughter's masculine name, the friend said "Oh, great! What's this one gonna be? Navy Seal? Delta Force? Green Beret?" After reading the text aloud to Bell, Shepard liked the sound of Delta, and exclaimed, "Delta! Delta Bell Shepard! That's it!"
Kristen Bell was in labor with her second daughter for 33 hours before delivering via C-Section. This is one of the reasons the couple has decided to stop at two children unless "they accidentally get pregnant."
Bell and Shepard are as funny as you'd think
In a 2015 interview with Ellen DeGeneres, Bell revealed that her and husband, Dax, are just as funny as you'd think. When asked if she planned to add anymore children to their brood, Bell responded in hilarious fashion. "No. No, no. We don't want to be outnumbered. Until, I suppose, I accidentally get pregnant and my third child watches this clip and realizes that he was an accident. Sorry, honey."
Bell embellished that Shepard was already feel outnumbered as the only male in the household. Bell then went on to state that her husband "never thought he'd be surrounded by so many women and not having this much sex."