How Many Kids Does Benedict Cumberbatch Have?
Benedict Cumberbatch was born July 19, 1976, in London, United Kingdom. He followed in the footsteps of his parents, who are both actors, and is best known for his starring role in Imitation Game, as well as his portrayal of Doctor Stephen Strange in the Marvel Cinematic Universe.
Cumberbatch has been married to theater director, Sophie Hunter, since 2015. The two were friends for over 20 years before becoming intimately involved and were married shortly after the relationship became public. It was only a few months later that Cumberbatch and Hunter announced they were expecting their first child. But how many kids does Benedict Cumberbatch have? We have the answers.
Benedict Cumberbatch has two children
Benedict Cumberbatch and his wife welcomed their first child, Christopher Carlton Cumberbatch, in 2015.
Their eldest child, affectionately known as "Kit," soon had a baby brother, Hal Auden Cumberbatch. Hal was born in 2017, less than two years after the couple had their first.
Cumberbatch and Hunter are expecting their third child
It was recently announced that Sophie Hunter is pregnant with the couple's third child in less than four years.
She debuted her baby bump on the red carpet, wearing a dress that accentuated her growing stomach.
He says that being a father has brought him closer to his own parents
In an interview with the Daily Mail, Benedict Cumberbatch revealed that being a father himself has brought him closer to his parents. "For years, I assumed my parents to be one thing, but when you have children yourself your perception of them changes, as does the things they have done over the years.
You interpret events and actions differently and take a much deeper understanding of what it is they did for you and went through for you. It's a lovely thing."
Benedict Cumberbatch is happy to be a family man
After having his eldest son, Cumberbatch reveals that he loves being a family man, and he is even considering a large brood of his own in the future. With the announcement of his third child in four years, it seems likely that the 42 year old actor could, indeed, have quite a large family. That, however, seems to be what is most important to him.
In the same interview with Daily Mail, Cumberbatch revealed "I've become a father and a husband, and in the right order – just! I might go for a Cumber-batch of boys!…I'm always in a rush to get back (home). It's everything."
He takes his privacy seriously
Benedict Cumberbatch has been very outspoken about how he enjoys his privacy – and that certainly has followed over into his family life. The actor has expressed an uncertainty over social media, and the lack of privacy it holds. In fact, he didn't do the traditional celebrity engagement announcement via social media. Instead, he announced it in the paper, because that's what he would have done "if he weren't in the position he is in, as an actor."
Cumberbatch has also been outspoken about disliking when his photo is taken without his consent, and chooses to keep his children out of that kind of public lifestyle as much as possible.
Some fans believe his family is a publicity stunt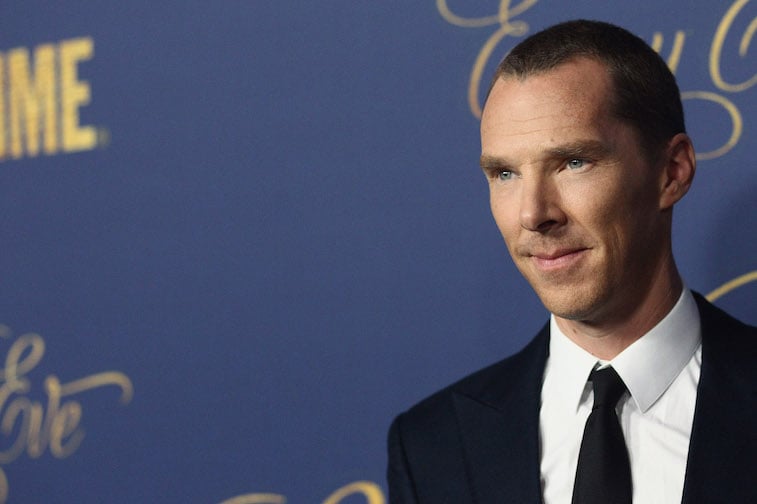 As crazy as it sounds, some of Benedict Cumberbatch's most avid fans believe that his entire family is a publicity stunt. Not only his wife, but also their childen.
Cumberbatch found these rumors to be incredibly unsettling, stating that "I think really it's to do with the idea that the 'Internet's boyfriend' can't actually belong to anyone else but the Internet. It's impossible he belongs to anyone but me. And that's what stalking is. That's what obsessive, deluded, really scary behavior is."