How Many Kids Does Channing Tatum Have?
Channing Tatum is known just as much for his relationship with actress Jenna Dewan as he is for his acting career. The Magic Mike star has always been a loveable family guy. It's obvious that being a father is something that makes the star happy and something that he takes pride in.
Tatum recently starred in the movie, Small Foot and said that he was happy that he was finally able to do a movie that his daughter could watch. He's obviously a great dad, but just how many kids does Channing Tatum have?
Tatum split from Dewan last year
Tatum met actress Jenna Dewan while the two starred together in the film Step Up. On screen, the two played a couple in love. Off-screen, they were falling for each other as well.
Tatum and Dewan dated for three years before tying the knot at a private residence in Malibu, California in 2009. The wedding was straight out of a fairytale with fairy-inspired arrangements.
Things seemed to be picture-perfect between the couple for quite a while. Sadly, in 2018, the couple announced that they would be getting a divorce.
In a joint statement on Instagram, the couple said, "We have lovingly chosen to separate as a couple. We fell deeply in love so many years ago and had a magical journey together. Absolutely nothing has changed about how much we love one another, but love is a beautiful adventure that is taking us on different paths for now." They went on to say that they would continue to be a family and dedicated parents.
The two share a daughter together
During their marriage, Dewan and Tatum had one child together. The couple revealed they were expecting while attending the 2013 Academy Awards. Dewan gave birth to a girl, Everly, on May 31, 2013.
Everly was just five when the couple announced their split, but they have continued to make their daughter a priority. The former couple elected to share joint custody, meaning Everly will spend an equal amount of time with each of her parents.
Tatum recently praised his daughter for being herself. He told Entertainment Tonight that Everly is always "doing her own thing." Even though he would love to take credit for her fierce personality he says "she kind of came out that way."
Tatum recently asked a judge to modify the custody order
In January, Tatum returned to court to request a modification to the parenting time schedule. The actor requested that Everly spend every Monday and Tuesday with her father, every Wednesday and Thursday with her mother, and that the couple alternate weekends. He also asked that each parent be allotted two weeks during the summer and that they split major holidays.
Prior to Tatum's request, Everly had been splitting her time between Tatum and Dewan's house, but there was no set schedule. Tatum's request is a standard schedule for joint custody with young children and is commonly known as a 2/2/3 split. This schedule will provide a more stable and predictable routine for Everly and reduce the likelihood that the parents will argue over scheduling.
Tatum and Dewan have moved on to new romances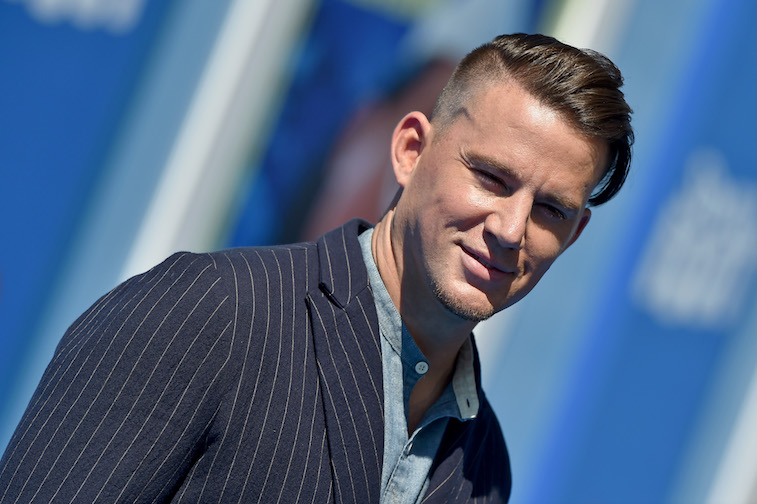 Channing Tatum and Jenna Dewan have both started new relationships since their split. Tatum is dating singer Jessie J, while Dewan is dating Broadway star Steve Kazee.
Both have said that they are very happy in their new relationships. And it looks like their new significant others get along with Everly as well. In November, Tatum took Everly to a Jessie J concert. Earlier this year, Dewan was spotted with her daughter and her new boyfriend at Disneyland.