How Many Lovers Did Princess Diana Have?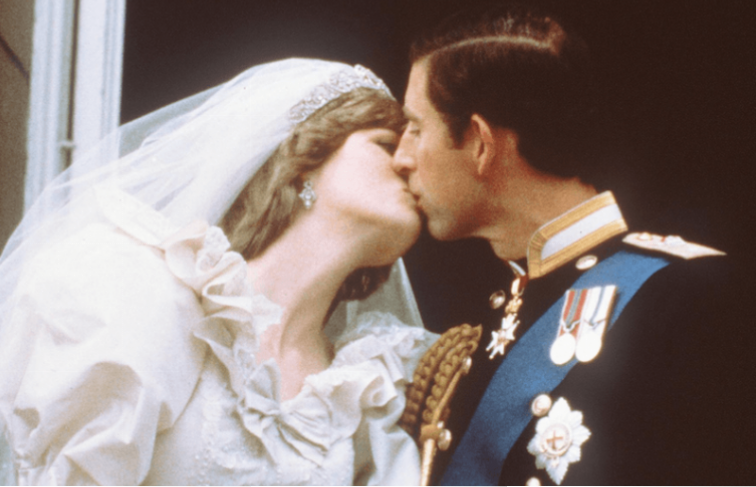 We all know the marriage that followed Princess Diana and Prince Charles' dream wedding in 1981 was nothing like a fairy tale. Their unhappy union was riddled with many troubles and infidelity. The pair separated in 1992 and eventually divorced in 1996, one year before the princess's tragic death.
While married to Diana, the Prince of Wales carried on an affair with his former flame and now-wife, Camilla Parker Bowles, who was also married at the time. This was something Diana knew about for a long time and brought up in her infamous Panorama interview when she said, "Well, there were three of us in this marriage so it was a bit crowded."
The princess admitted that she too began seeing other people while married to Charles. Here are the other men Diana was in relationships with including the one she called the "love of her life" and the one who many still believe to this day is Prince Harry's father.
James Hewitt
Princess Diana had been linked to several men when her marriage to Charles crumbled. Some tabloids reported that she had more than seven lovers plus a fling with singer Bryan Adams and a one-night stand with JFK Jr. While there's not much evidence of that we do know of three men who stole the princess' heart and one of them was James Hewitt.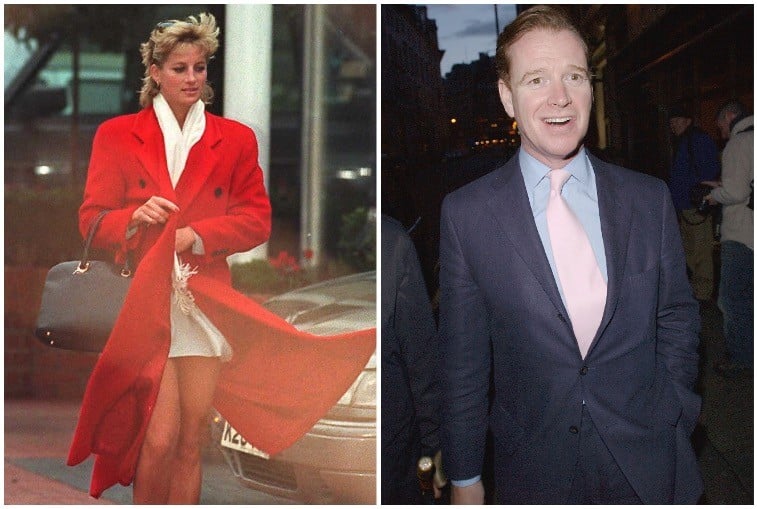 Diana and the former Household Cavalry officer carried on an affair for five years, something she confirmed in that Panorama interview. The affair was said to have happened at the time when Prince Charles was cheating on her with Camilla. Hewitt and the princess split up after he was deployed to serve in the Gulf War and the media found out what was going on.
Diana's former protection officer and confidante, Ken Wharfe, wrote about the affair in his book Diana: Closely Guarded Secret. "Hewitt, a natural womanizer, gave her the attention and affection she relished, and then the passion she yearned for," Wharfe claimed. "The pair usually met at an old cottage in Devon belonging to Shirley, Hewitt's mother, where the creaking bedroom floorboards told the story more loudly than any confession."
Diana later revealed that she "was in love" with Hewitt "but was very let down." Many tabloids reported for years that he is Prince Harry's actual father, however, Hewitt has always maintained that their relationship did not begin until 1986 after the prince he was born.
Hasnat Khan
Pakistani heart surgeon Hasnat Khan is another man who Diana fell for. In fact, she referred to him as the "love of her life" and gave him the nickname "Mr. Wonderful."
The pair had a two-year affair that began in 1995. They were reportedly head over heels for each other and even considered marriage but he chose to end their relationship because he worried it could be leaked to the press. Khan broke things off just a few months before Diana died.
Over the years, he has never sought money or offered intimate details about his affair with the princess.
Dodi Fayed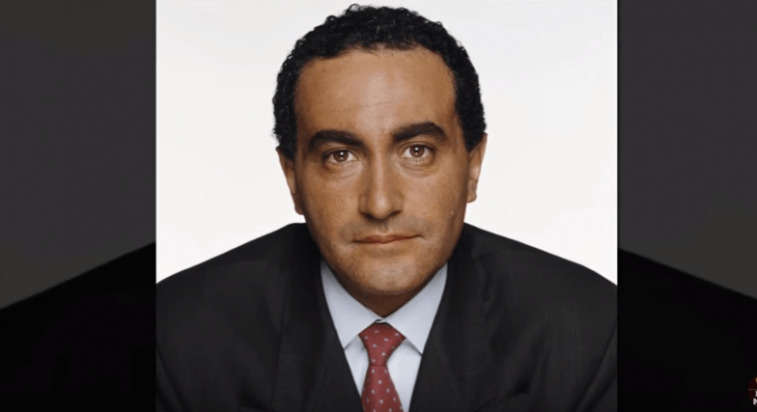 Finally, there was the man Diana will forever be linked to Dodi Fayed. He was the eldest son of former Harrods store owner and billionaire Mohamed Al Fayed. Dodi was said to be a playboy most of his life but was head over heels for the princess.
They first met at a polo match in 1986 while she was still married to Prince Charles, although nothing came from that exchange. Fast forward to 1997 and she accepted an invitation to spend time on his family's yacht in the South of France with William and Harry. Following that holiday, she accepted another offer and returned to the ship without her sons. It was then that the paparazzi snapped a photo of them kissing, which made headlines around the globe.
On August 31, 1997, after a dinner at Mohamed Al Fayed's Ritz hotel in Paris, the pair were hounded by French photographers on motorbikes as they drove through the Pont de l'Alma tunnel. The car they were traveling in ended up crashing into a pillar.
Fayed was killed instantly but Diana was still alive and suffering from multiple injuries including a severed pulmonary vein. She was transported to the La Pitie Salpetriere Hospital where she was pronounced dead several hours later.
Read more: Why Princess Diana's Mother Was Forced to Give Up Her Children
Check out The Cheat Sheet on Facebook!