How Many Millions Is Millie Bobby Brown Making For Her Role in the New Sherlock Holmes Movie?
Millie Bobby Brown, age 15, has worked towards a career in film and television since she was a child. Now that the Stranger Things breakout star is a household name, she has her own makeup line called florence by mills, and she's landing huge movie roles with even huger paychecks. It was revealed in November how many millions of dollars Brown will be adding to her net worth with her role as Enola Holmes in the 2020 Sherlock Holmes spinoff film.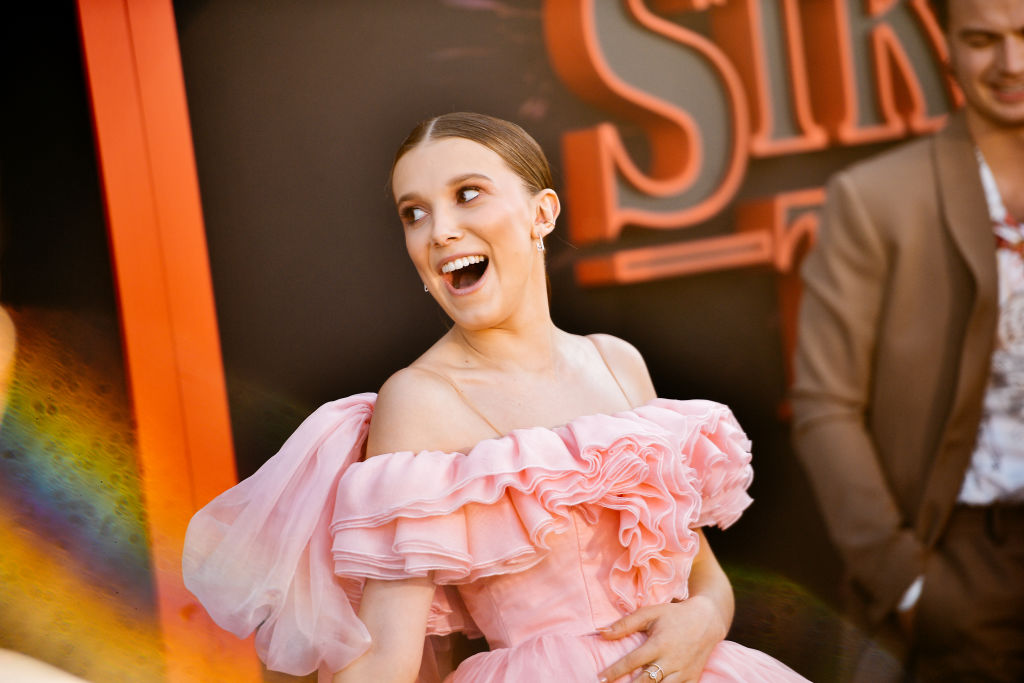 The 'Stranger Things' star is increasing her net worth with this new movie
The teenage actress is about to pad her bank account handsomely after landing a big movie role. It was announced recently that Brown was cast as Enola Holmes in the 2020 film of the same title. Brown will portray famous fictional detective Sherlock Holmes' younger sister. Enola, following in her older brother's footsteps, also gets into the private detective business.
TMZ reported in November that the Stanger Things star will rake in over $6 million for her role in the Sherlock Holmes franchise film.
Apparently, the entertainment news site obtained Brown's entire contract. The legal document stipulates $6.1 million to Brown for appearing in the film, as well as a bonus of $800,000, depending on box office results.
The Sherlock Holmes movie includes an all-star cast of Millie Bobby Brown, Helena Bonham Carter, and Henry Cavill
Enola Holmes comes out in 2020. Brown will share the screen with Henry Cavill, who plays Sherlock Holmes, and Helena Bonham Carter, who will portray Mrs. Holmes.
We're not sure how Cavill and Carter's deals panned out, but Brown made sure to get her coin in these negotiations. Brown's contract's terms also state that if there's an Enola Holmes sequel, Brown will add a cool $7.5 million (at least) to her bank account.
Brown (and/or her agents) clearly worked some contract magic during the packaging of this project. She also scored a producer credit. And it's not just about prestige; the role adds $500,000 to her total payday for Enola Holmes.
TMZ also reported that "her contract allows for her to travel via private jet." We stan a queen who's worked her tail off since 8 years old to get to the place in her career where she, a 15-year-old, can say, "yeah, put a private jet in the contract."
Millie Bobby Brown takes heat for wearing clothes and makeup critics say is inappropriate for her age
Although the young actress is killing it financially and artistically, she's not had the easiest time being a teen girl in the spotlight. In an interview, with Harper's Bazaar UK, Brown admitted she'd been cyber-bullied since she was a child.
"For six years or so – since I started when I was eight years old," Brown recalled. She admitted she'd like to wear what she wants, but often feels the heat from critics.
"I would really enjoy wearing more fitted clothes now," Brown said. "I feel like I'm becoming someone and being a woman so I just want to show that."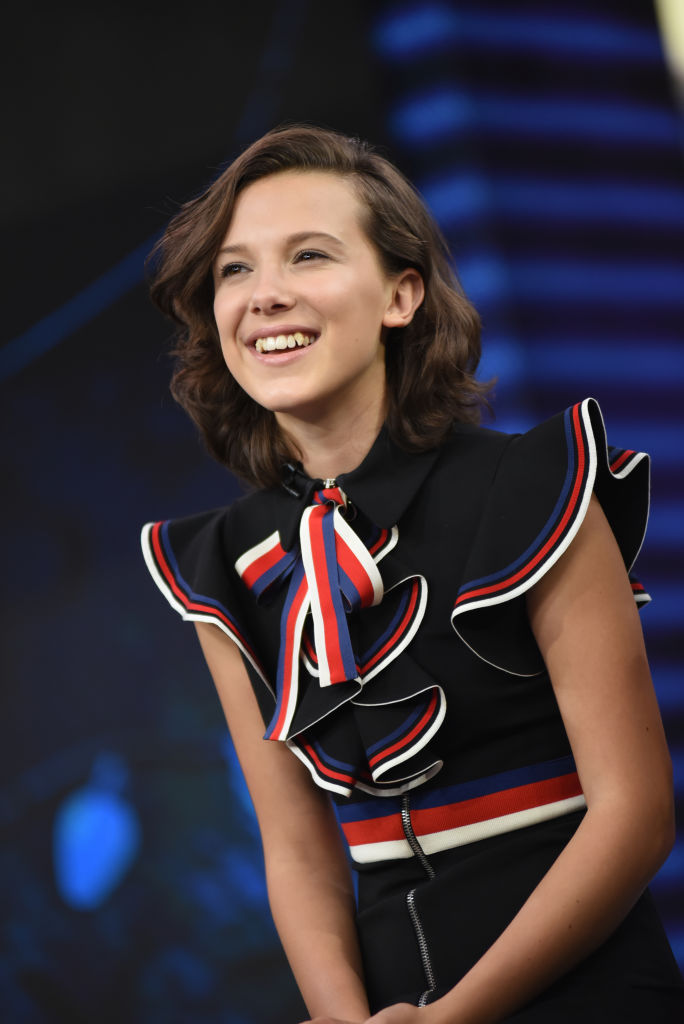 However, Brown doesn't let the haters affect her.
"Internet trolls have never bothered me," she told Harper's Bazaar. "I don't want to sit here and say they do, because some people it genuinely does get to and I wouldn't want to lie and say they hurt my feelings when they don't."
The wise-beyond-her-years 15-year-old said she just felt pity for her trolls.
"I honestly actually feel really bad for them because who knows what they're going through," Brown said.