How Many of the Jonas Brothers Have Kids?
It is no secret that the JoBros absolutely love kids.
With only one of them currently a father, the other two brothers are very much considering starting families of their own.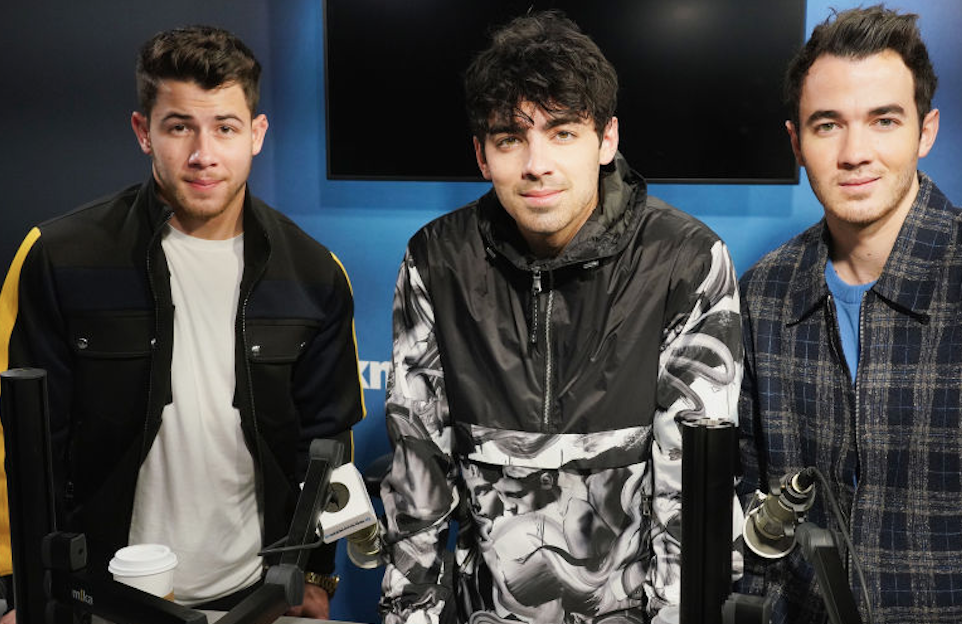 The oldest JoBro has two daughters
So far, Kevin Jonas is the only one in the band who has kids.
Jonas is currently married to his wife of ten years, Danielle, and together they have two daughters, Alena Rose, 5, and Valentina Angelina, 2.
Just like their father and uncles, Alena and Valentine love music and enjoying showing off their musical talents for the camera.
Back in January, the two young girls were caught putting on their own show in the Jonas household.
Kevin Jonas captioned the Instagram video, "Just a little rehearsal before bed," and by the looks of it, the two sisters are on their way towards fame.
Alena can be seen shimmying behind a toy microphone while Valentina was on the floor playing a toy piano.
Even though the sound on the video was disabled, the young Jonas sisters were definitely giving their dad and anyone else who's seen the video, a show.
This was not the first time Alena and Valentina have showcased their musical abilities.
Back in December, they gave their Uncle Nick a few pointers on the piano.
Nick Jonas shared a photo of him with Alena and Valentina on each side of him while sitting at the piano.
The musician captioned the photo, "My beautiful nieces teaching me everything I know on the keys," and we're pretty sure Nick learned everything he knows from Alena and Valentina!
Nick Jonas wants to have a family of his own one day
Now that Nick Jonas is a married man, he has discussed his desire to one day be a father.
Since he and Priyanka Chopra tied the knot in December, they have already established that they will one day like to welcome a baby together.
During an interview with Spotify's The Rewind With Guy Raz, Nick Jonas opened up about having kids.
"I definitely want to be a father someday," the singer said. "I think that's a real dream, and I think I have had to grow up pretty quick. With that, you could look at it two ways. You could say that was unfair, or you could say it has given me some real perspective at an early age."
Even though they are all for having kids, Nick Jonas and Priyanka Chopra are not in a rush to welcome a child.
With Nick Jonas busy with The Jonas Brothers' comeback and Priyanka Chopra scheduled to start shooting another movie and working on a book, the couple has too much on their plate at the moment to try for a baby.
Joe Jonas and Sophie Turner are also thinking of having children
Just like his younger brother, Joe Jonas is excited to start a family of his own with his bride-to-be Sophie Turner.
The JoBro is currently engaged to the Game of Thrones actress and the couple is expected to tie the knot sometime this upcoming summer.
Though they would love to have children, Jonas and Turner want to wait a little while after they're married to start having children.
It has been revealed that the couple wants to wait until Game of Thrones has officially ended to start try for a baby.
Until that time comes, Joe Jonas and Sophie Turner will continue to be more in love than ever and just enjoy the time they have to themselves until they're ready to get their family started.