How Many Shots Is Andy Cohen Going to Make Anderson Cooper Do on New Year's Eve?
Bravo producer and New Year's Eve reveler, Andy Cohen promised fans that they will enjoy yet another installment of seeing Anderson Cooper gag and wince every time he's forced to do a shot on New Year's Eve.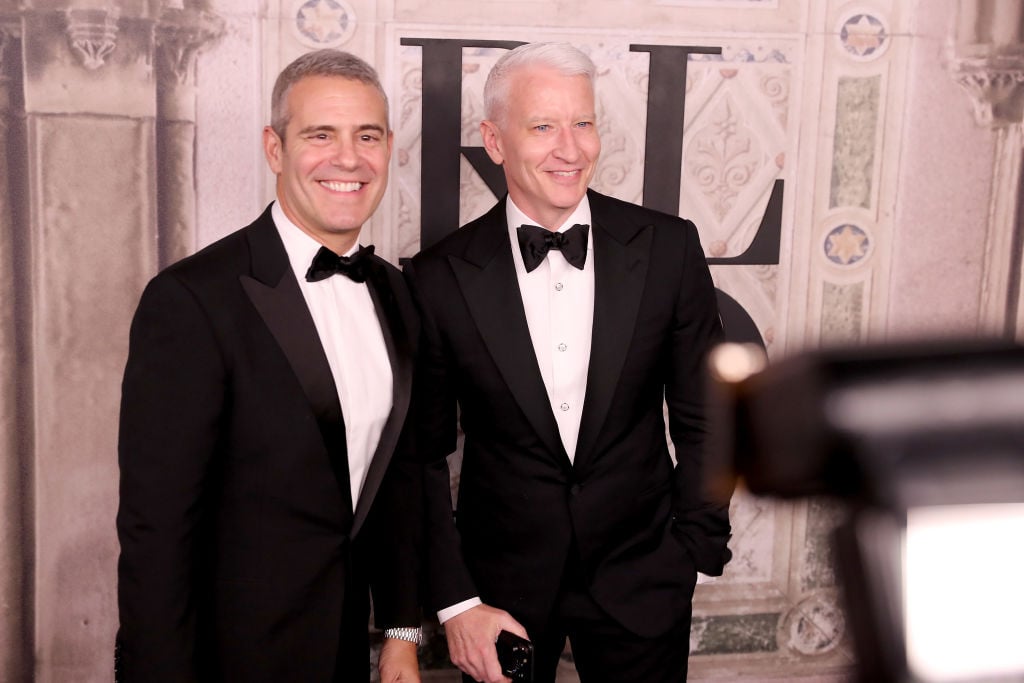 Cohen and Cooper will once again host New Year's Eve from Times Square, bringing their brand of snark humor and Cooper's signature giggle to ring in 2020. Cohen escaped to a warmer climate for a few days leading up to the gig. As he made his way back to New York City, he gave Instagram fans a chance to "ask him anything" on his story.
A few people wanted more information about his New Year's Eve hosting duties, especially about how much he plans to make Cooper drink this year too.
Fans can anticipate at least five shots
Cohen is rested and ready. He just spent time in St. Barths and even went yachting. "Peak Fam! Time to head back to NYC for #CNNNYE !" he shared along with a group shot with friends. But as Cohen waited at the airport for his flight home, he was clearly bored.
He gave a sneak peek into what he and Cooper have planned for their New Year's Eve program. He plans to include Brady Kids in the Brady house, Dave Chappelle, Keith Urban, Dead & Company, Lenny Kravitz, 50 Cent, and much more.
Another fan asked Cohen what is his favorite part of hosting New Year's Eve on CNN? He responded with a few obvious answers. His favorite part is hosting with Cooper, but the least favorite is the weather. In previous years, Cooper and Cohen battled dangerously freezing cold temperatures.
Fans also wanted to know how many shots he's going to make Cooper do this year? "5," he responded. "Top of every hour – so that's five!!"
Fans are here for Cooper's reaction
Cohen heartily throws back the shots of tequila, but Cooper … not so much. He struggles to down each shot, shuddering and grimacing after each one. His reaction is not lost on fans (or Cohen). "Make sure you have tequila shots for @andersoncooper! Cheers!," one fan tweeted. Another wrote, "Is Anderson gonna take a shot of booze again?!"
Paul McLeod from Buzzfeed suggested CNN just capture a few hours of the guys doing shots and blow off the rest of the festivities. "CNN next year get rid of the New Years Eve pageantry and just give us three hours of Anderson Cooper in a room doing shots," he tweeted along with a video of Cooper's reaction last year.
Last year more fans commented, making individual observations about Cooper's reaction. One fan could really relate to Cooper's reaction. "Anderson cooper is me anytime I take a shot."
Other fans hoped the shots this year would be a little easier on Cooper too. "Now that Christmas is over, my true favorite holiday is here! Happy New Year to @andersoncooper, specifically. May this year's shot go down better than the last. Cheers!"