How Many Times Has Christie Brinkley Been Married and Will She Get Married Again?
While Christie Brinkley isn't a name you hear in the news regularly anymore, anyone old enough to remember her heyday will be amazed at how young she still looks in 2019. It's not often a onetime supermodel who's now 65 still looks close to 35. If you've seen pictures of Brinkley lately, you'll believe she's found a fountain of youth potion.
Despite her beauty, her marriages haven't had staying power. Outside of her longest marriage being to Peter Cook from 1996 to 2008, her marriage to Billy Joel is still celebrated. It almost seems they never really split since they've stayed friends since their 1994 divorce.
How many times has Brinkley been married? It's more than you think, and she might not be done. Then again, a recent, new relationship with another rock star didn't pan out.
Billy Joel was not Christie Brinkley's first marriage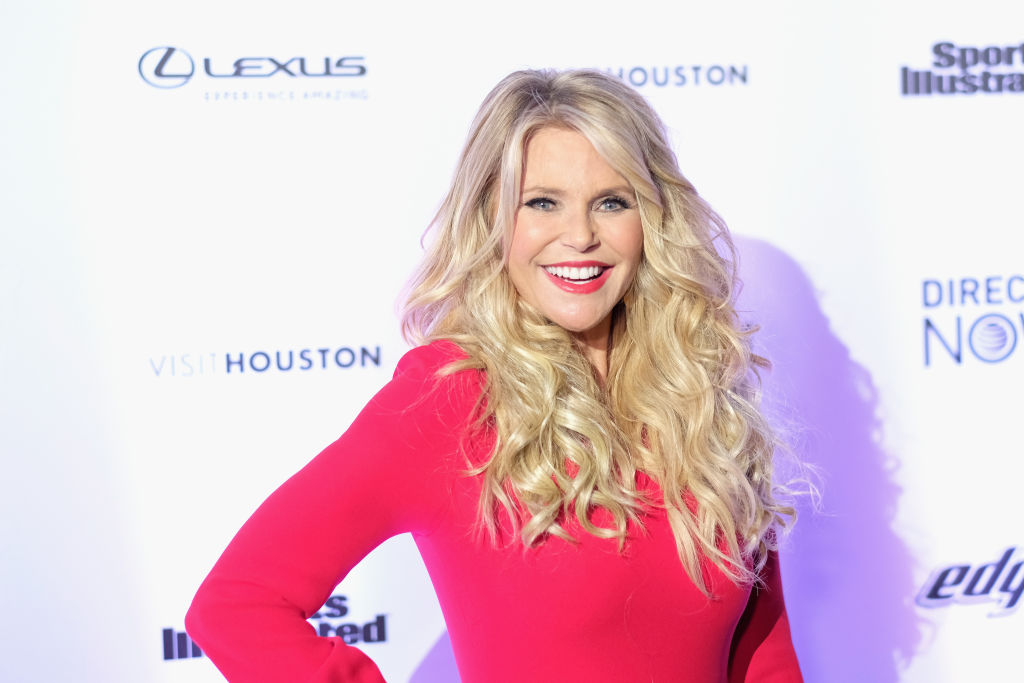 Perhaps it's hard to imagine Brinkley wasn't a young, unmarried model when she first met Joel. In fact, she'd already been married to a French artist named Jean-François Allaux for eight years just prior to meeting The Piano Man.
This first marriage to Allaux occurred in 1973 when she was only 19 years old. However, she was modeling already by then, even if some of us mostly remember the peak of her career occurring in the early 1980s.
Brinkley divorced Allaux in 1981, making her one of the most sought after supermodels by every notable guy in the world. Before she met Joel, though, she'd already met Cook, the fateful man she'd marry later.
There was also a brief relationship with Olivier Chandon de Brailles, with both planning to marry in the early 1980s. The marriage never happened due to de Brailles dying in a car crash not long after.
How can we forget Christie Brinkley appearing in Billy Joel's 'Uptown Girl' video?
Those of you living in the early 1980s likely remember Joel's smash single Uptown Girl and the popular video for it then played on MTV a million times. Brinkley appeared in the video where she and Joel openly flirted on camera. Everyone knew there was an attraction there, even though they didn't marry until two years after the video released.
For Joel, this was his second marriage go-round. Based on their noticeable chemistry together, everyone thought at the time he and Brinkley would be together forever. Yet, had things gone differently, she might have married Cook earlier than she did.
Not that we haven't seen other marriage situations where a celebrity marries someone later they'd met earlier in life. Little did Brinkley know her third marriage would also be a disaster, not including a very messy divorce.
None of this has kept her from dating to this very day.
Christie Brinkley's two marriages to non-celebrities didn't work out
After Joel, Brinkley rebounded with a real estate tycoon by the name of Richard Taubman, resulting in one child and a quick divorce only a year into their marriage in 1995.
Considering Cook was an architect, you'd think marrying another "regular guy" who isn't really a celebrity would make for a stable marriage. Cook did model in his earlier years, so perhaps you could still call him a notable to a degree. In any case, this was Exhibit A for always vetting before marriage.
We all know the bitter divorce due to Cook's serial philandering. Even one of Cook's former wives wrote a letter to Brinkley in recent years apologizing to her for ignoring warnings about Cook's penchant for having affairs with younger women.
Yes, four failed marriages was a harsh lesson learned. Brinkley hasn't stayed out of the dating game anyway since the Cook divorce occurred in 2007. One of the most recent high-profile relationships she's had is with rock icon John Mellencamp. Unfortunately, they split a few years ago after dating for a year.