How Mariah Carey Is Celebrating Christmas 2019
Mariah Carey has been dubbed the "Queen of Christmas" since her holiday album debuted in 1994. Every year, fans can look forward to pop-up performances of her classic, "All I Want For Christmas Is You," along with family photos the singer shares of her annual Christmas vacation with her twins, Morocco and Monroe.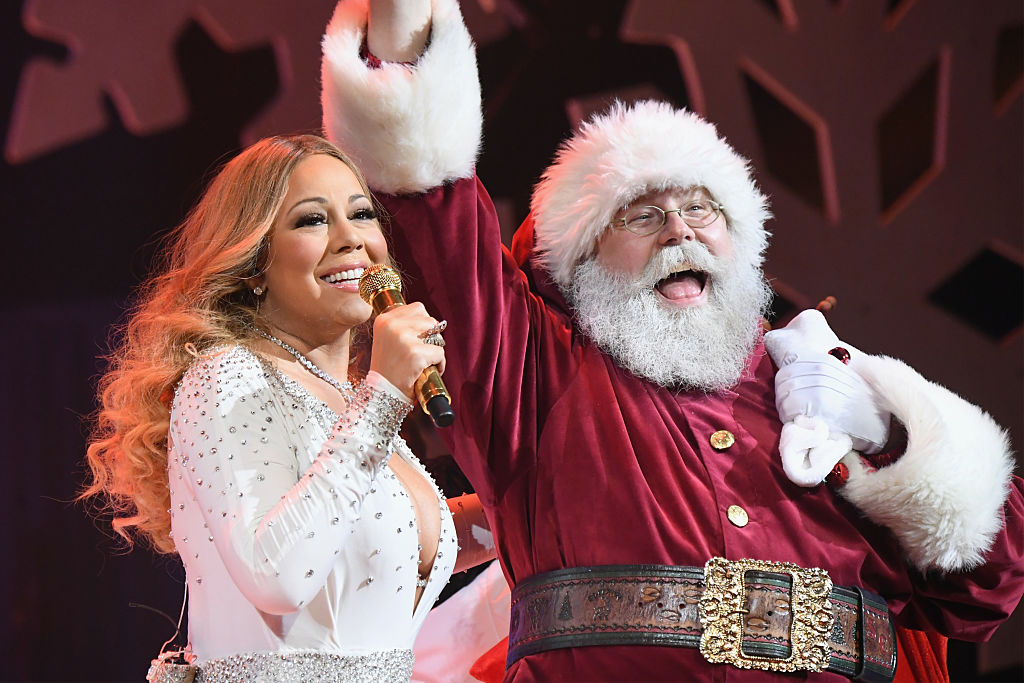 With the holiday season approaching, fans are eagerly anticipating what Carey will do to celebrate. She recently announced major plans in celebration of the 25th anniversary of her Christmas album, Merry Christmas.
Mariah Carey released #1 album 'Merry Christmas' 25 years ago
October 28 marks the 25th anniversary of the release of Mariah Carey's holiday album, Merry Christmas. It was the singer's first Christmas album and her fourth studio album. The album features cover versions of popular and traditional Christmas songs, along with originals.
Carey would reveal in a 2017 interview with NME that she was not excited to work on the album when it was presented. "I thought it was too early in my career to make a Christmas album," Carey said. "But in retrospect, I look at that now and say: 'I'm so glad I did that.'"
Three singles were released from the album. Of the three singles, "All I Want for Christmas Is You" became the biggest hit. The song became one of the biggest selling singles of all time. It's also the highest-selling ringtone in the US. Merry Christmas has sold more than 15 million copies worldwide. To date, it's the best-selling Christmas albums of all time.
Mariah Carey branded as "Queen of Christmas"
With the success of Merry Christmas, Carey was branded the "Queen of Christmas." Every year, she performs her hit holiday songs live for fans to enjoy. Some of her most popular and historical performances include performing "All I Want For Christmas Is You" live at the Beacon Theatre and a special performance on Late Night With Jimmy Fallon.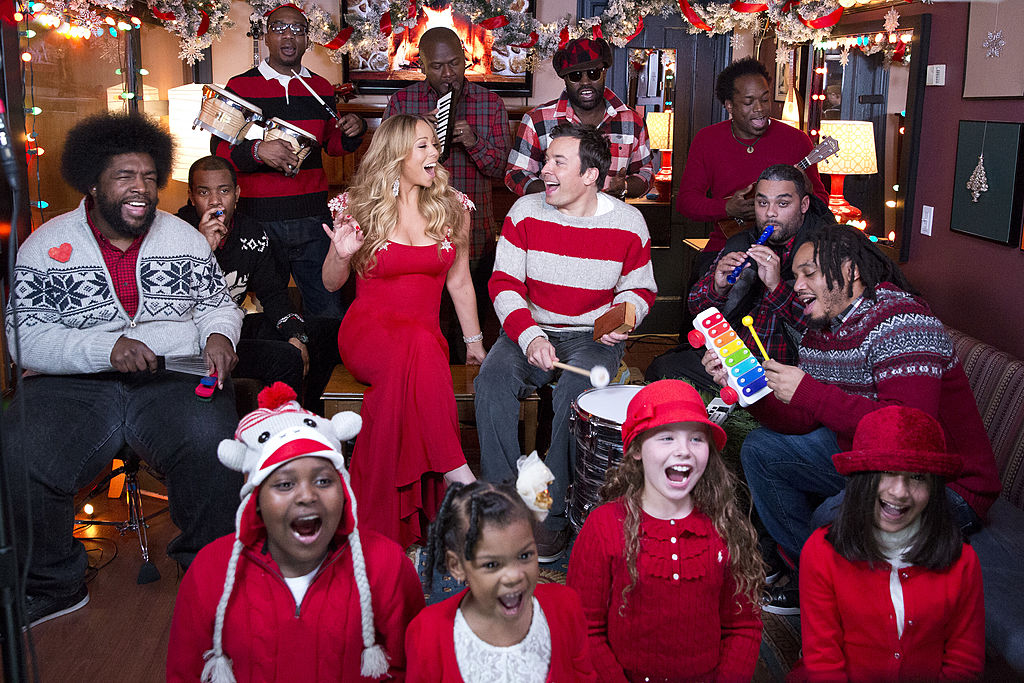 Carey has made Christmas a brand. She released a children's book named after her Christmas classic in 2015. The book includes the complete lyrics to the song set to pictures of a little girl whose holiday wish is a puppy. She told People Magazine around the time of its release: "I am thrilled to be able to bring the story of the song to new generations of families with the picture book."
In November 2016, Carey announced her Christmas partnership with MAC cosmetics in a tweet, writing: "I'm so excited to finally share my full @MACcosmetics collection – coming in December! Add it to your holiday wish list #MACMariahCarey." She also released original holiday movies on the Hallmark Channel during their Countdown to Christmas campaign.
Mariah Carey 2019 Christmas tour and a deluxe holiday album
To celebrate 25 years of holiday magic, Carey announced to her millions of fans that she was embarking on a special Christmas tour and re-releasing a deluxe edition of the album. She captioned an Instagram post:
"Lambily! ❤️💚 MERRY CHRISTMAS is turning 25 and I'm celebrating by releasing a very special 2 CD Deluxe Anniversary Edition on November 1st featuring, for the first time ever, my St. John The Divine performance and more! 🎄 Pre-order now for early access to tickets to my US tour @ mariahcareyshop.com #MerryChristmas25 ☃"
Carey will be selling official branded holiday merchandise on her website. Fans can purchase albums, sweatshirts, holiday stockings and more. 
Rolling Stone revealed that the two-disc album will feature a total of 29 songs. According to People Magazine, the tour will kick off on November 22 in Las Vegas and make stops in Atlantic City, Washington D.C., Connecticut, and Boston. The tour wraps on December 15 in New York at Madison Square Garden, which will be Carey's very first performance of her Christmas show at the famous venue.
There's nothing like a Mariah Carey Christmas!