How Marvel's 'Avengers: Endgame' Set Up the New Disney+ 'She-Hulk' Series
Marvel fans are about to meet a new character in Disney's new TV series, She-Hulk. At the network's recent D23 convention, Marvel confirmed that She-Hulk will be coming to Disney+ as the studio enters Phase 4. We still do not know much about the new series, but events in Avengers: Endgame may have set the stage for She-Hulk's introduction into the Marvel Cinematic Universe.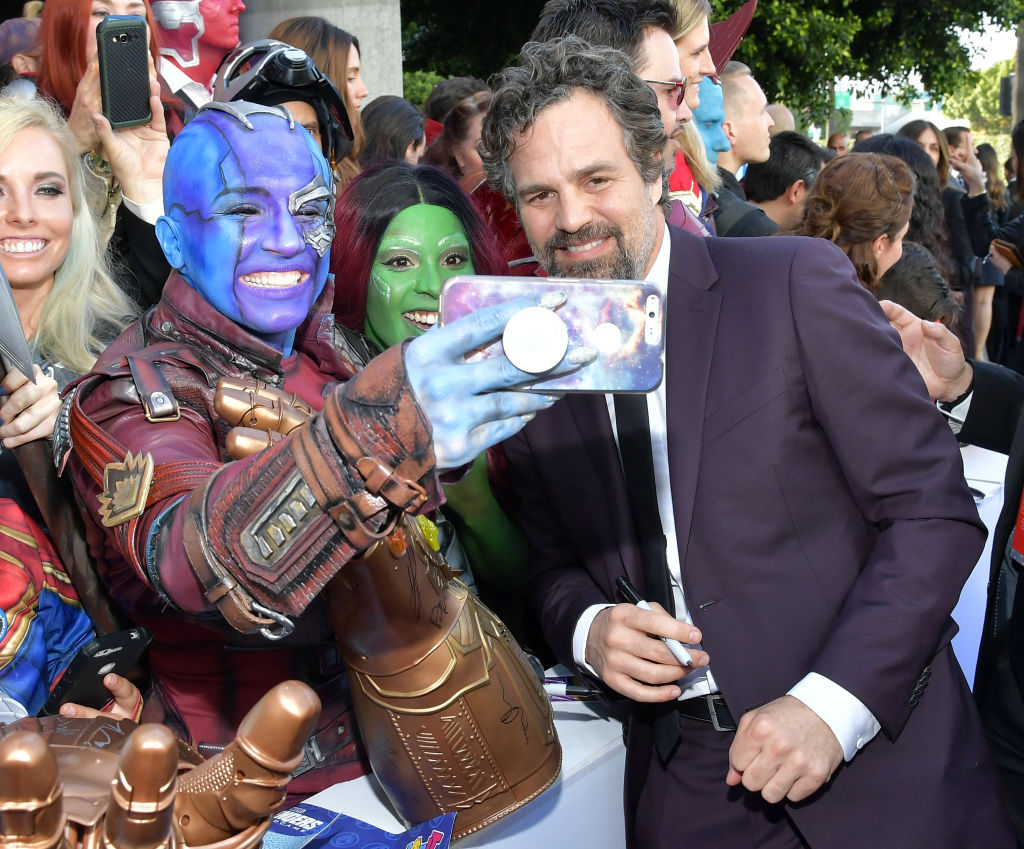 Who is She-Hulk?
She-Hulk, a.k.a. Jennifer Walters, was first introduced to Marvel fans in 1980 as the cousin of Bruce Banner. In her origin story, Bruce gave her some of his blood after she was shot by a local crime thug.
With Bruce's radiation-tainted blood running through her veins, Jennifer is able to transform into She-Hulk whenever she gets angry. But because she was not exposed directly to gamma radiation, she has much more control over her transformations.
Speaking of her life as She-Hulk, she tended to remain in her superhero form for longer periods of time than Bruce.
While Bruce is a genius on many levels, Jennifer is a capable lawyer. In the comics, she defended many of Marvel's superheroes in the Civil War storyline, though it is unclear if she will retain this profession in the MCU.
As far as her romantic life is concerned, She-Hulk has had many lovers over the years. Some of her more notable romantic interests include the likes of Luke Cage, Tony Stark, Starfox, Hercules, and Clay Quarterman.
This is how 'Endgame' set up the new Disney+ 'She-Hulk' series
Hulk (Mark Ruffalo) experienced a lot of changes in Endgame, including a combination of the superhero and Bruce Banner in what fans called Professor Hulk.
The move offered some comedic relief for the film as fans got to see the best sides of the superhero melded into one character. We did not see how Bruce combined his alter ego with himself, but the fact that he pulled it off is significant.
In the comics, She-Hulk is pretty much exactly what we saw Hulk morph into in Avengers: Endgame, which sets the stage for her introduction on Disney+. According to Inverse, She-Hulk could use the same technology that Bruce developed in Endgame to achieve the same result.
We do not know if this is the angle that Marvel will take, but it is definitely a viable option. Not only does it explain how she attained her powers, but it also provides a clear link with Bruce and the wider MCU.
Who is starring in 'She-Hulk'?
Although Marvel confirmed that She-Hulk is in the works, the studio has not revealed who will be playing the eponymous character. With casting presumably underway, there is no telling who will land the part.
Marvel has a history of casting fairly obscure actors for major roles, so the door is pretty much wide open. The studio also has a history of re-casting actors, like Gemma Chan, Alfre Woodard, and Mahershala Ali, so it's anyone's guess who will get the job.
Two viable options are Eliza Dushku and Adrianne Palicki. Dushku lent her voice as She-Hulk for the animated series, Hulk and the Agents of S.M.A.S.H., while Palicki appeared as Mockingbird in Agents of S.H.I.E.L.D.
Hopefully, Marvel will release more casting news in the coming weeks.
What about Ruffalo?
With Hulk surviving the events in Endgame, Ruffalo is fully expected to reprise the role in future Marvel crossovers. And when it comes to She-Hulk, inside sources claim that the actor is in talks to appear in the new series.
Ruffalo has reportedly sat down with Marvel president Kevin Feige to talk about playing Bruce in She-Hulk. Even if both sides are able to work out a deal, Ruffalo's involvement is expected to be minimal.
The studio has also reportedly hired a new writer for She-Hulk to help develop the first season. Marvel just confirmed that Jessica Gao has joined the project and will be writing the first season.
Gao is best known for her work in Rick and Mort and should bring a bit of a lighter tone to the series. She has also worked on Silicon Valley and Corporate.
Marvel has not released an official premiere date for She-Hulk.