How 'Mayans MC' Star J.D. Pardo Wants His Character To Be Different Than Charlie Hunnam's Jax Teller
J.D. Pardo has faced comparisons to Charlie Hunnam ever since he landed the lead role on Kurt Sutter's Sons of Anarchy spin-off, Mayans MC. The actor is now gearing up for Season 2 of Mayans MC and recently opened up about how he wants his character to be completely different than Hunnam's iconic Jax Teller.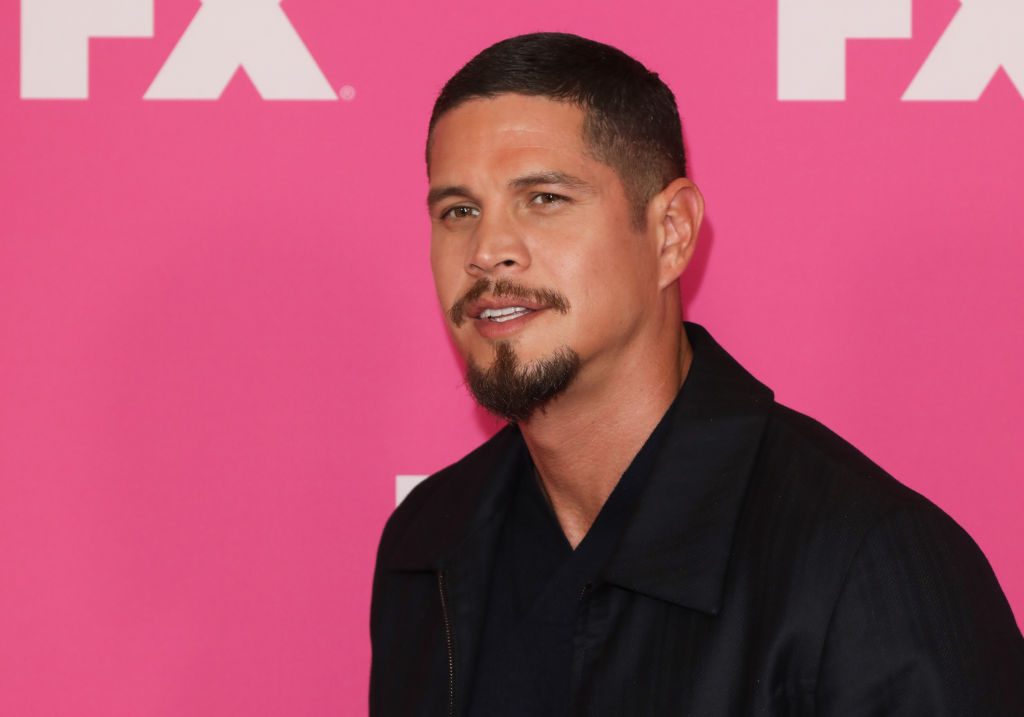 Pardo dishes on playing EZ on 'Mayans MC'
To say there were high expectations placed on J.D. Pardo would be an understatement. Throughout the first season of Mayans MC, Sons of Anarchy fans were constantly comparing Pardo's EZ Reyes to Hunnam's Jax Teller.
While Pardo spent most of Season 1 getting his footing, the actor explained how he is ready to forge his own path this season – and that includes diverging from Jax as much as possible.
"What I wanted to do, I had to find an in, and my challenge was, how do I not make a karaoke version of Jax?" Pardo shared with Cinema Blend. " Nobody likes… I mean, karaoke's fun, but you know, nobody cares for a karaoke version, right?"
Pardo also praised Hunnam for his portrayal of Jax on Sons of Anarchy. The Mayans MC star admitted that Jax was an amazing character and that nobody is going to be able to fill his shoes. In light of Hunnam's standing in the franchise, Pardo knew it was important to avoid comparisons at all costs.
While he respects what Hunnam did, he also understands that he needs to make his character unique, which adds another layer to Sutter's biker world. Considering the success of Season 1 of Mayans MC, it is safe to say that Pardo is on to something.
J.D. Pardo highlights differences between EZ and Jax
One thing going for Pardo is that his Mayans MC character's story is completely different from Jax's journey. In Sons of Anarchy, Jax began the show as the vice president of SAMCRO. We never got to see Jax go through the process of being a prospect and earning his full membership.
It also did not take long before Jax took the reins of the club and became the president. Pardo's EZ, on the other hand, started his journey last season at the bottom of the totem pole.
In his interview, J.D. Pardo shared how EZ's story is basically everything fans did not see Jax experience on the original show. Considering how Sons of Anarchy did not use flashbacks to that time, nobody knows what happened to Jax in his early days with the club.
This is one reason why EZ's story is so interesting. Not only do we get to watch him rise through the ranks of the Mayans, but we get to see his full character arc and understand the forces that are shaping him.
What's ahead for Pardo in Season 2 of 'Mayans MC'?
While the first season had EZ fighting for his identity with the club, the sophomore year will feature the character really coming into his own. Without giving away too many details, Pardo shared how EZ will have a lot more freedom this season on Mayans MC now that Kevin Jimenez's character is no longer watching his every move.
With EZ knowing who killed his mother, it will be interesting to see what he does with this newfound freedom and how his fellow club members interact with him.
EZ, of course, will also have to navigate around Lincoln Potter (Ray McKinnon), who is undoubtedly working behind the scenes on something much bigger.
Fortunately, EZ is not the only one worried about Potter and will have plenty of time to get on Angel's good side – especially with the brothers seeking revenge for their mom's murder. This does not bode well for Sons of Anarchy's Happy Lowman (David Labrava), the person responsible for the death of EZ's mom.
J.D. Pardo avoids Hunnam's rookie mistake
Although Pardo is doing his part to avoid comparisons to Jax, he did learn a thing or two from Hunnam. This includes the time when Charlie Hunnam accidentally dropped his bike while filming the first season of Sons of Anarchy. The cast and crew of Mayans MC are well aware of the story, and whenever it happens on the set, they always mention how they are "in good company." Fortunately, Pardo has yet to experience a similar mishap.
J.D. Pardo returns in the new season of Mayans MC September 3 on FX.