How Meghan Markle and Kate Middleton Differ in Their Approach to Royal Life
The constant rumors of a feud between Meghan Markle and Kate Middleton can be, in part, attributed to their very different personalities and approaches to royal life. To be sure, they're very different women who have different roles in the family.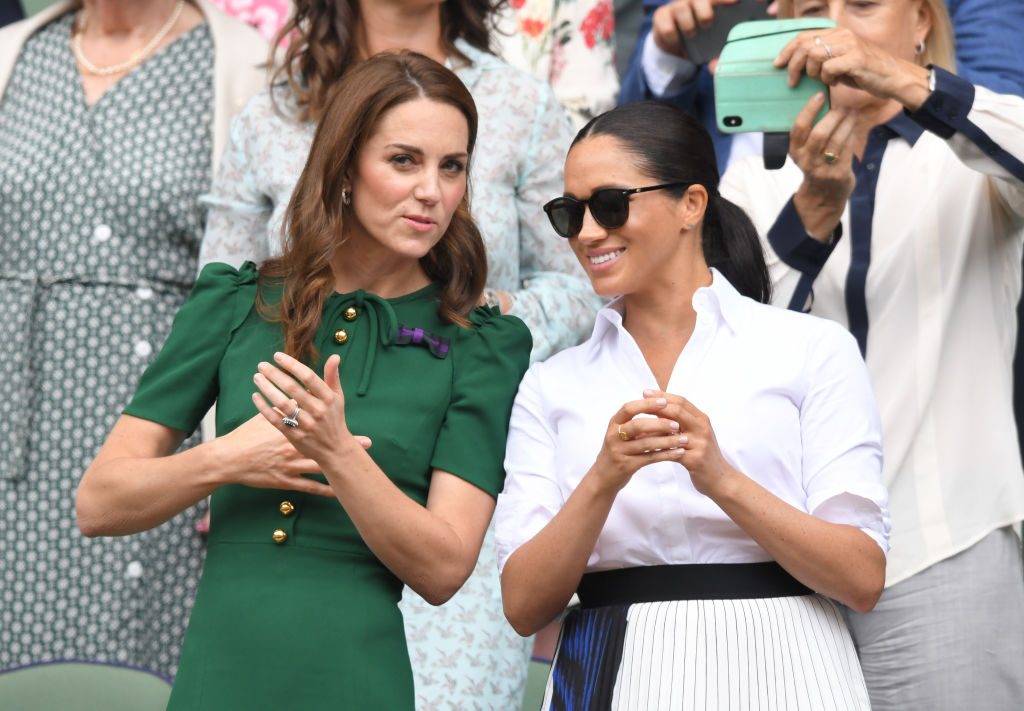 Middleton's priorities are revealed
Middleton, according to insiders, is more focused on "Queen, country, and family" and that dedication is reflected in her public appearances and attitude.
In a special edition of The Mail on Sunday's You magazine, Middleton's evolution over the years is examined, from her style to becoming more self-assured with her public speaking.
One insider shared: 'Kate's view is that Queen, country and family come first. She is very clear on her priorities and the values that guide how she lives and works."
The inevitable comparison to Markle, of course, is bound to happen, with a look at how they interact with staff, as Middleton is painted as more reasonable. A source shared: "She takes the time to listen to ideas from the most junior members in her team. Afterwards they'll say, "Wow, she knows my name. She asked me what I thought.' She is also loyal and 'if you make a mistake will back you regardless.'"
Markle vs. Middleton
Markle's past career as an actress naturally is factored in, as she's often criticized for behaving more like a celebrity than she should now that she's retired from acting.
Middleton, in comparison, is found to be more down-to-earth, providing a better example, for instance, with how she and Prince William travel on commercial planes while Markle and Prince Harry were criticized for using private jets for their summer travel plans.
A source noted that Middleton "is very clear on her priorities and that values that guide how she lives and works. It's about treating other people well to get the best out of them. She takes her role very seriously and just wants to do the best job she can."
One commenter on the Daily Mail's story about Markle and Middleton pointed out that these duchesses are on different paths, noting: "Kate is in a different position to Meghan Markle as it has been stated that Kate is being mentored by the senior royals for her future role. Also, Kate has the responsibility of raising a future King. Two different positions and two different personalities. Kate is very loyal to the royal family and adheres to the protocols and standards required as such. Not relevant to compare the two women."
What Markle can learn from Middleton
Certainly, Markle can take some inspiration from Middleton, who rarely is criticized by the media and public.
A source told The Sun: "Kate is a huge inspiration, as she has provided a princess masterclass since she married William, and Meghan realizes she has a lot to learn from her."
The insider added: "Kate has been constantly graceful and elegant — flawless, actually — and has an intuition for how ordinary British people think and feel about things, which Meghan has struggled to grasp."