How Meghan Markle's Career as an Actress 'Toughened Her Up' for Her Duchess Role
Meghan Markle might have left her acting career behind when she married Prince Harry, but that experience definitely has helped her in her duchess role. The life of an actor is a struggle, with ups and downs, success and rejection, and the need to develop a thick skin. That type of training is serving Markle well, especially since she's criticized almost daily.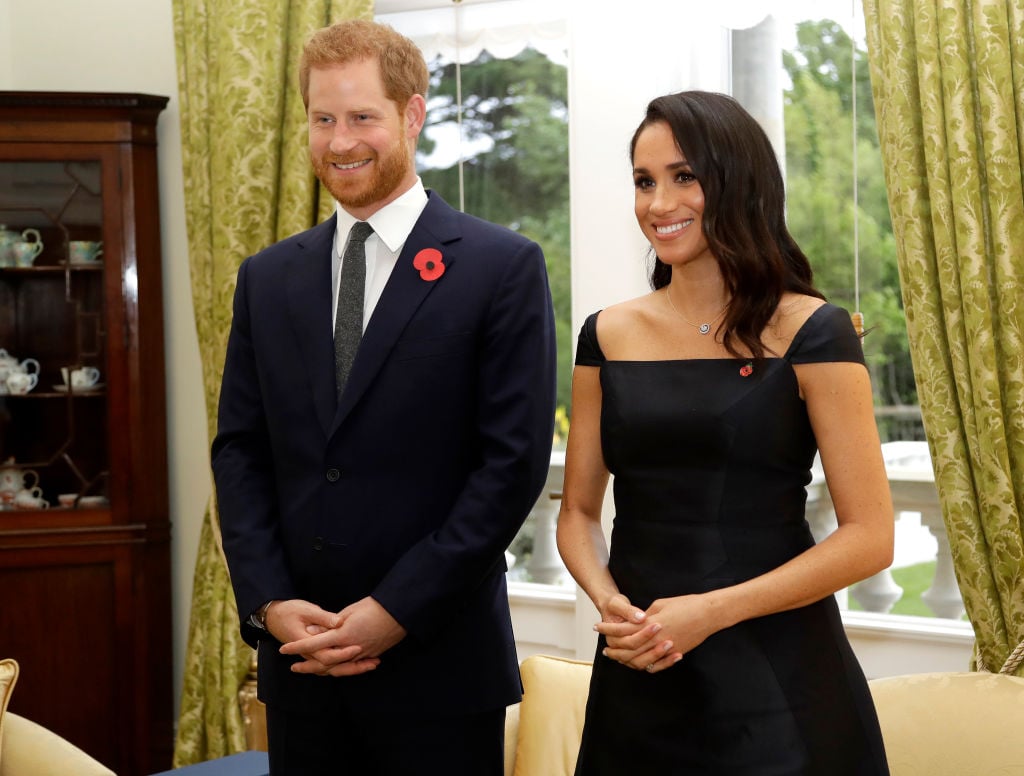 Why Markle's acting career has served her well
Though the Suits actress had to leave her Hollywood career when she and Prince Harry got married, those years were worth all the hard work.
Melanie Greene, creator of a series of upcoming children books and an animated show called Royalty, inspired by Prince Harry and Markle, explained how the now duchess' entertainment industry experience was invaluable for her journey into royal life.
Greene told Express: "The acting industry is very difficult and harsh, you need to be really good and determined to get a role, to make a name in this industry. When you go from audition to audition, you got to be tough, you got to believe in yourself, and have to know that you can do it. When you go in front of a camera, you don't get the chance to be weak or frail."
She added: "You can see it, she is tough, she has done work and she is very kind-hearted. Meghan made it to what she is and she can now inspire people saying 'yes you can,' you too can achieve your dreams."
Markle has steadily been working on causes she believes in
While Greene focused on Markle's work experiences, she was also impressed with how the duchess has been kind hearted and involved in causes since she was a child.
Greene shared: "This girl was speaking out for women and children when she was only a teenager, there are videos of her speaking at the UN way before meeting Harry. This is not a passion she picked up now that she is a duchess, she worked very hard to provide, in one way or another, a platform for others."
She continued: "I think that's the spirit that Harry probably picked up immediately from the day they met, her golden heart, her being very kind-hearted."
Markle's background has been instrumental in her royal role
In June 2019, a report from Us Weekly claimed that Kate Middleton "envies" Markle because she has an ease during public appearances and royal family engagements.
Has Markle's experience as an actress helped her with that aspect of royal life?
A palace insider shared: "Kate still finds these huge public events overwhelming," adding, "She's always been naturally shy. Truth be told, she envies sister-in-law Meghan's ease in front of crowds."
Markle's uncle, Joseph Johnson, told the Daily Mail that his niece's past career provided some experience for her current gig, sharing that she "is a really wonderful person" who is "not afraid to be herself."
He explained: "She likes that attention, she's had the schooling, and then being in Hollywood, which is a good type of preparation, so she can handle that."
Johnson further shared that it all adds up to someone who can handle the role, noting: "I have read that some of Harry's old girlfriends couldn't handle all the scrutiny. But from what I hear, from what Doria says about Meghan, she loves it."