How Meghan Markle Eats and Exercises to Maintain Her Hollywood Glow
Meghan Markle has been known for looking gorgeous ever since she started working in Hollywood. She used to work as a briefcase girl on Deal or No Deal before landing a prominent role as a beautiful paralegal on the show Suits.
Markle might not be an actress anymore, but her Hollywood diet and exercise routines are still a part of her life. After all, they have helped her look good and feel great. So, as one of the most photographed women in the world, it's still important for Markle to maintain a nice, Hollywood glow. Read on below to find out how the Duchess of Sussex eats and exercises to stay healthy.
Meghan Markle tries to eat a lot of vegan meals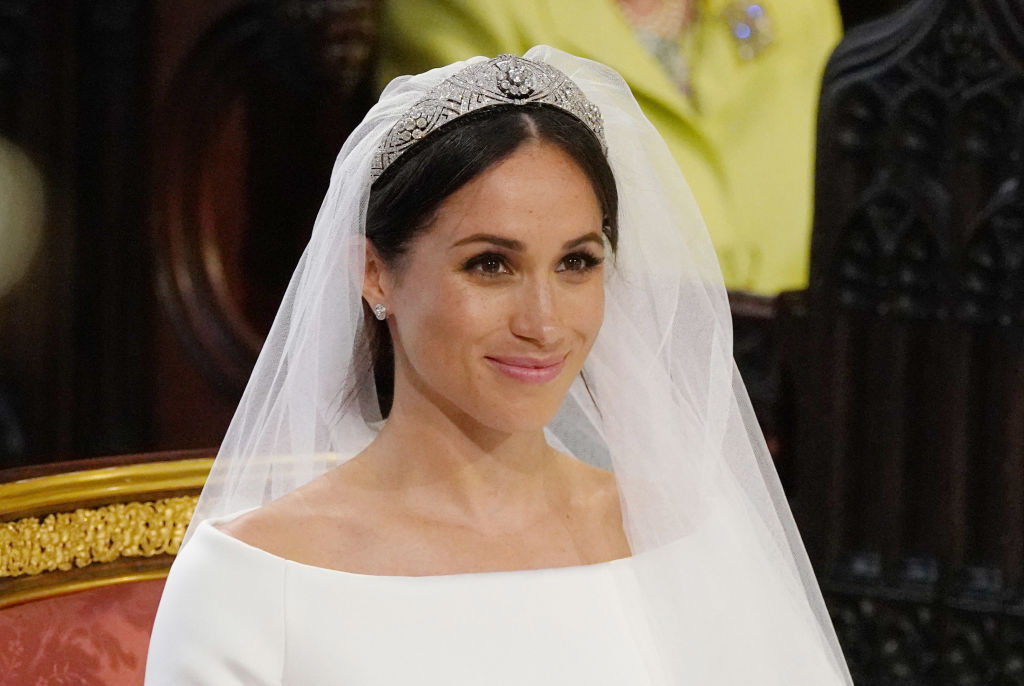 A big part of being healthy comes down to one's diet, and Markle seems to understand this well. She likes to eat plant-based dishes, which come with amazing benefits such as "a lower risk of developing coronary heart disease, high blood pressure, diabetes, and increased longevity," as stated by a doctor at Harvard University.
In 2015, when Markle was still an actress, she shared that she really tries "to eat vegan during the week and then have a little bit more flexibility with what I dig into on the weekends."
It's not clear if she still adheres to this specific guideline as a royal, but she most likely has not stopped trying to incorporate as many plant-based meals into her life as possible. After all, there are rumors that Markle and Prince Harry want their child to grow up vegan.
Meghan Markle also munches on healthy snacks
When Markle is feeling a bit hungry in between meals, she does not grab some cookies or a bag of chips. Rather, she continues to eat things that are healthy and rich in nutrients.
As reported by Elite Daily, some of her go-to snacks include chia seed pudding, apple with almond butter and sea salt, hummus with crackers or carrots, and green juice.
Meghan Markle loves exercising
A big part of Markle's day also includes moving her body and exercising. She grew up with a mother who practices yoga, and the duchess once told Best Health: "being active is my own moving meditation."
Before she became pregnant, Markle woke up at 4:30 every day to do yoga. She also reportedly enjoyed running and following along to workout DVDs. Additionally, since moving to London, Markle shared that she has enjoyed a Ritual exercising class that does a combination of pilates, yoga, and cardio.
However, after giving birth, it's clear that Markle needed to take it easy for a while. According to royal expert Katie Nicholl, Markle has been taking a break from the gym and is exercising by taking walks in green spaces near her house.
Does Meghan Markle use diet pills?
Because Markle is constantly photographed and judged on her appearance, there could be quite a lot of pressure to lose her baby weight and get back into her pre-pregnancy shape.
The Mirror reported last week that a brand of "Keto Weight Loss" pills were being circulated online with an alleged quote from Markle saying: "Post pregnancy my body had lost its shape. But, with keto body tone, I came back." Though, it should be noted he
Another place even said that the Duchess of Sussex was launching her own line of pills against the royal family's wishes and that she traveled to many countries to "combines the world's richest and most sought after ingredients at affordable and everyday prices."
However, all of these claims and quotes have been shut down by Buckingham Palace. "This is obviously not true and an illegal use of the Duchess' name for advertising purposes," the palace said. "We will follow our normal course of action."