How Meghan Markle Has Changed Prince Harry
Relationships are tricky. Sometimes, things will stay the same (like your partner's inability to decide where to eat or their deeply-ingrained values), and other times, people change. When it comes to the Duke and Duchess of Sussex, some believe that Prince Harry has changed dramatically since Meghan Markle entered his life.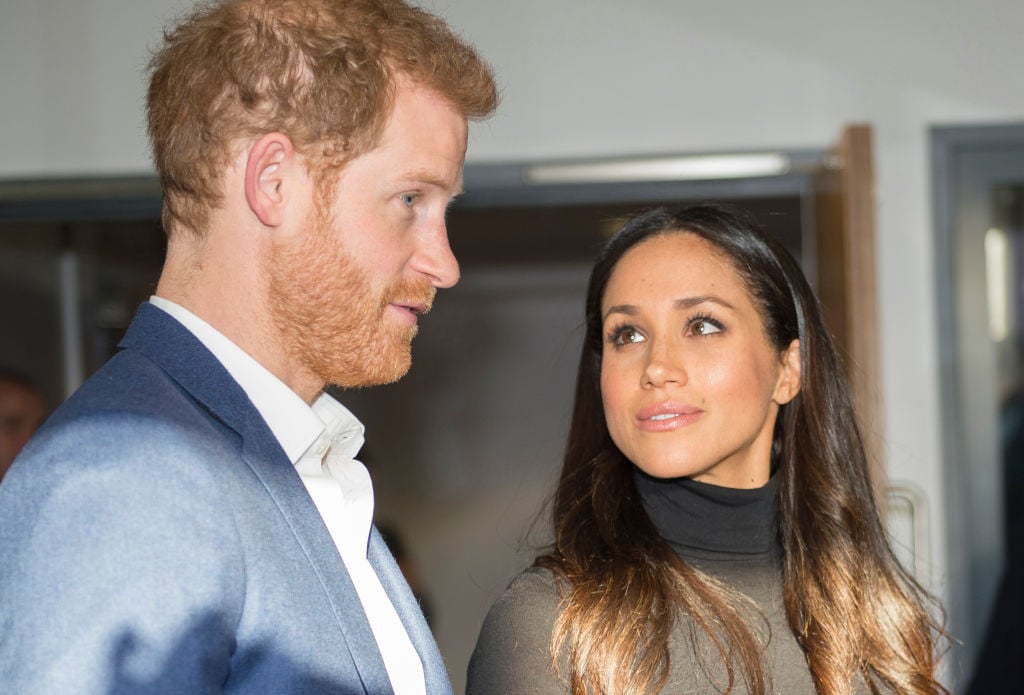 How Meghan Markle has transformed Prince Harry
Prince Harry's friends told royal expert and author Katie Nicholl in a June 2019 Vanity Fair story that he has "changed for the better" since they got together. The duke has reportedly made some major lifestyle changes, from cutting down on his vices to improving his diet.
"Once a royal rebel, he now starts his mornings with a green juice (blended by Meghan) and practices meditation; he has quit smoking and rarely drinks alcohol. Their life at [Frogmore Cottage] is one of domestic bliss, amazingly ordinary," Nicholl wrote.
Prince Harry is more of a 'hippie'
According to The Sun's former royal editor, Duncan Larcombe, he believes Markle has had a "substantial impact" on the duke. He said Prince Harry is more of a "hippie" now that he's "under the thumb" of his wife. 
According to Larcombe, he believes that Prince Harry's powerful speech at WE Day back in March perfectly captures the prince's "new age nonsense." He told Fabulous Digital: "The extraordinary speech he gave made me think of the first time he went to Afghanistan in 2008, and he was wearing a hat and on the back of the hat was the slogan 'we do bad things to bad people.'"
He continued: "The warrior prince's transition to what we heard this week which was just stomach-churning mumbo jumbo really — described as hippie talk, and new age — it's just so far away from how I knew him."
At least one person has never seen Prince Harry this happy
Larcombe went on to say that Prince Harry is "happier than he's ever been." He continued: "I think Harry for a long time has been a bit of a lost soul, he's wanted a wife, he's wanted a soul mate and he's wanted children so Harry is now in many ways happier than he's ever been."
If you've ever seen Prince Harry discuss his life, you might agree with that. For example, when speaking about the May 6 birth of his son Archie Harrison Mountbatten-Windsor, the duke couldn't stop grinning. Smiling from ear-to-ear, he told the press that the moment was "the most amazing experience [he] could ever have possibly imagined."
Markle has changed, too
At this point, you've probably seen reports of Markle's alleged struggles in her new royal life. Now that she's a member of the family, she has to adhere to various rules and regulations, but the transition reportedly hasn't been so easy.
However, reports say that she's finally hit her stride. She's even adopted some Britishisms, according to Vanity Fair. "She says 'pants' less, and I've heard her say 'bits and bobs,'" noted a source.
Adorbs.