How Meghan Markle Hid Her Pregnancy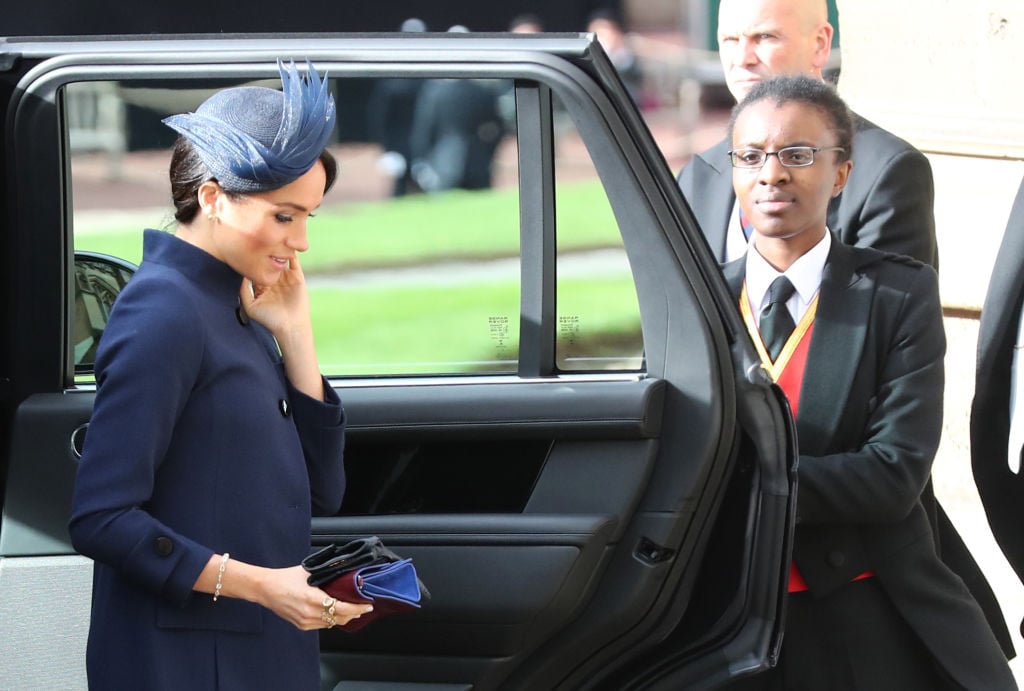 Meghan Markle and Prince Harry recently announced the duchess is expecting their first child. Just about everyone is overjoyed about the news. However, one question remains: how did Meghan Markle hide her pregnancy?
Pregnancy rumors
There have been pregnancy rumors ever since Meghan and Harry announced their engagement in November 2017. Some royal watchers became suspicious after Meghan wore a coat with a bow design in the front. The duchess wore a white trench coat from Line, a Canadian label. A few months later, fans began noticing Meghan was wearing baggier dresses. Recent pregnancy rumors surfaced after Meghan was seen wearing a navy dress and matching coat at Princess Eugenie's wedding. Some on social media noted Meghan didn't take off her coat and a few buttons were unbuttoned from the abdomen down.
The announcement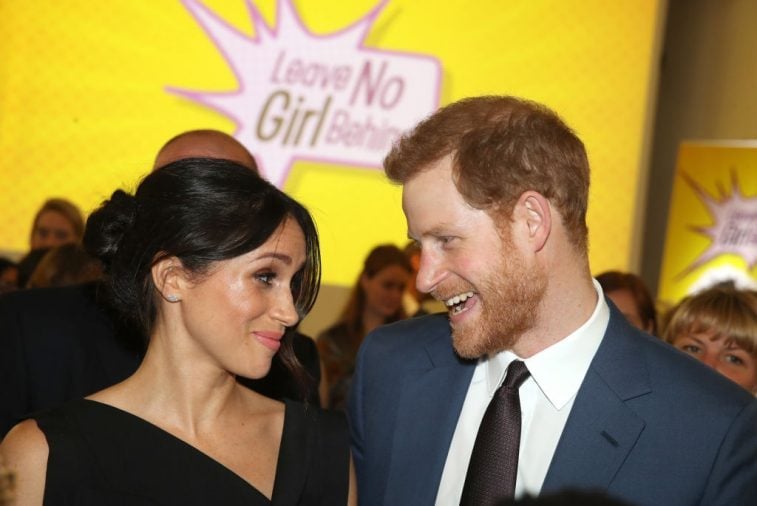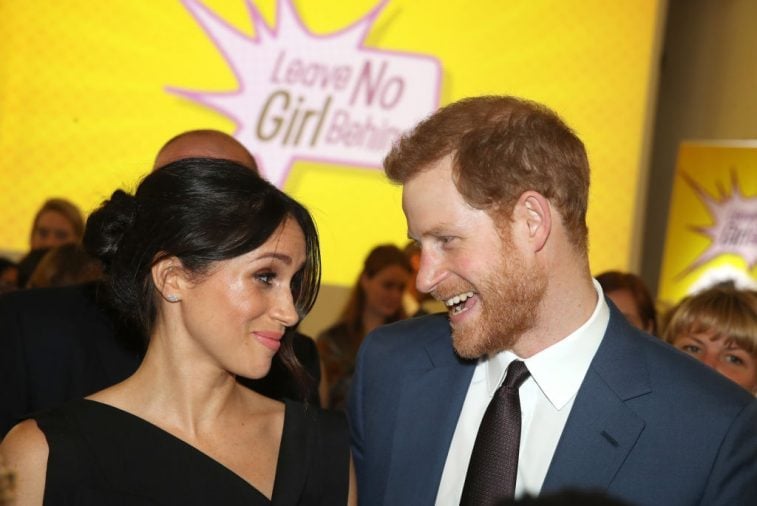 Kensington Palace made the baby announcement on its official Twitter account. The palace confirmed the news October 15, 2018, saying "Their Royal Highnesses The Duke and Duchess of Sussex are very pleased to announce that The Duchess of Sussex is expecting a baby in the Spring of 2019." In another post, the palace continued, "Their Royal Highnesses have appreciated all of the support they have received from people around the world since their wedding in May and are delighted to be able to share this happy news with the public."
Meghan's mom is over the moon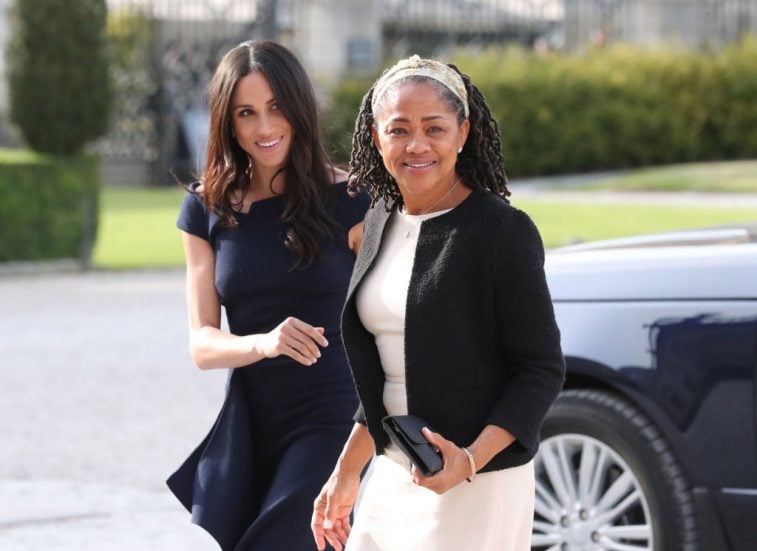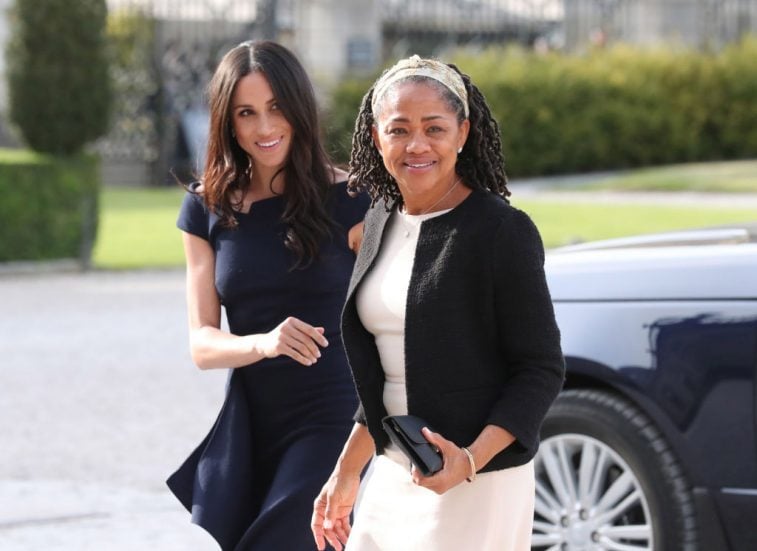 Doria Ragland, Meghan's mother, is looking forward to becoming a grandmother. In a statement issued through Kensington Palace, Doria said she was "very happy at this lovely news and is looking forward to welcoming her first grandchild," reports The Sun.
Another royal who is excited about becoming a grandmother is Sarah Ferguson. During an interview with BBC's The One Show, the Duchess of York said she has no doubts about her ability to be a wonderful grandmother. When asked if she would make a good grandmother, she responds, "excellent—I used to write children's books, and I am a child, I haven't grown up," reports Hello! magazine.
How Meghan Markle hid her pregnancy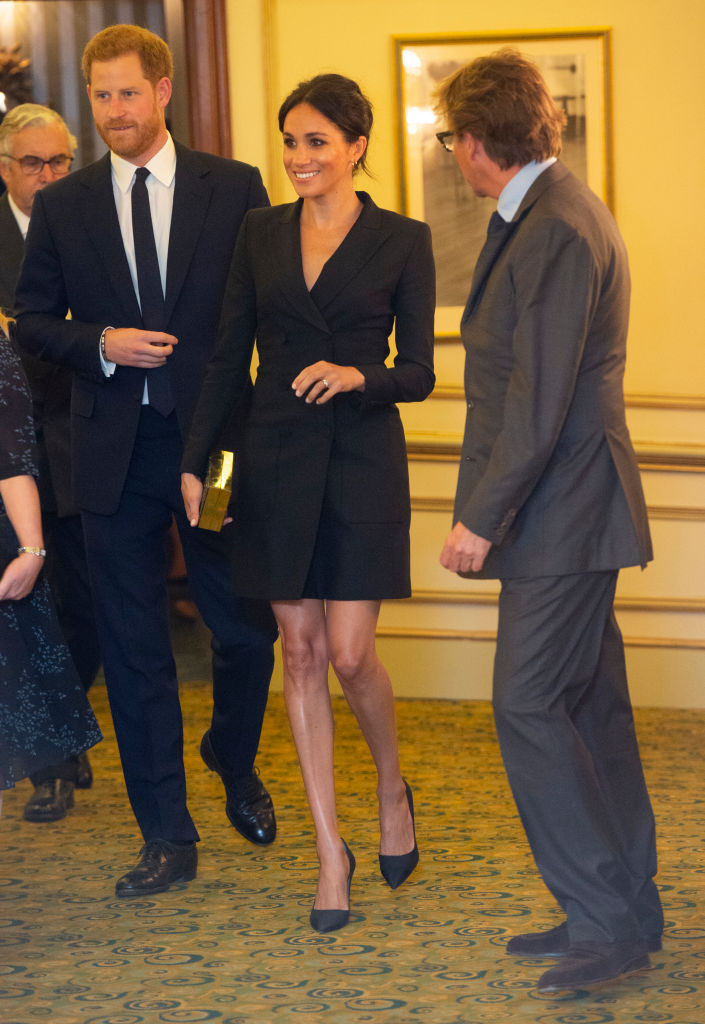 One question some are asking is how Meghan managed to hide her pregnancy. From looking at photos of the duchess, it seems she was able to hide her baby bump by wearing clothes that hid her belly without being obvious. Instead of wearing shapeless outfits, she wore jackets, coats, and fashionable dresses that not only camouflaged her abdomen but also maintained a flattering shape. One example is the tuxedo dress designed by Judith & Charles she wore to a performance of Hamilton in London.
When Meghan got to the point where she couldn't rely on clothing alone to keep her secret, she used several props, including her purse and a bouquet of flowers. The duchess made sure to hold each of these items close to her body, so the pregnancy wouldn't be obvious.
What we know about the royal baby
The future royal is expected to arrive Spring 2019. Meghan and Harry's baby will be seventh in line to the throne, according to Good Morning America contributor and royal expert Victoria Murphy.
Check out The Cheat Sheet on Facebook!